Alumni Profile: Andrew Freedman ('09MA, Climate and Society)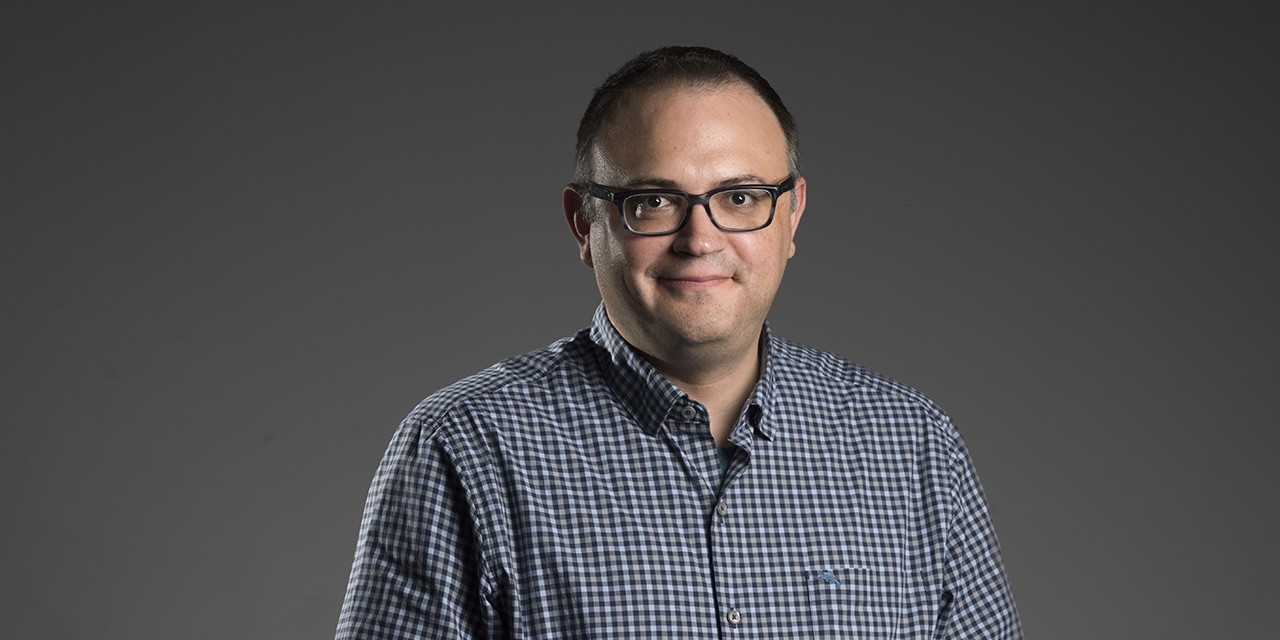 What is your current role/job title?
Deputy Weather Editor, The Washington Post.
What are you working on now?
Between climate change, extreme weather events, COVID-19, and more, I've been more of a crisis reporter and editor lately. But more generally, I focus mostly on covering weather in the context of climate change, reporting on the government agencies involved in weather and climate research, and preparing for what looks to be an unusually busy hurricane season.
What drew you to your field?
I've always been fascinated by weather—since I was a little kid—and later became interested in politics and journalism. Through my undergraduate classes at Tufts, I realized that climate change offered a way to unite all of my interests, and I set out to be a journalist focused on climate science and politics.
What lessons from graduate school have you found useful in your professional life?
Columbia's Climate and Society program gives students such a solid foundation in understanding both human-caused climate change and natural variability, and has made me a better reporter, since I was taught to be both curious and upfront about what I don't know. There's uncertainty in science, but that often collides with the demands of headline writing, so it's a constant struggle to find the right balance. I also learned how to read scientific papers like a scientist and as a journalist; before the program, I could do only the latter.
What skill has unexpectedly helped you in your career?
I'm not sure this is a skill, but I left the program with such a deep infatuation with El Niño, and every other ocean-atmosphere cycle that affects hundreds of millions around the world. Through my work-study program at Columbia, I also learned about the psychology of climate change and how we perceive short-term and long-term risks. That has helped shape my approach to storytelling more than anything else, I think.
What is your favorite memory from your graduate years?
Going to a party where someone had ordered an El Niño–themed cake, which had a decorative map of sea surface temperature anomalies on it. Also, all the trips to the Lamont-Doherty Earth Observatory, where I got to know many great scientists who are now sources for stories.
What are your passions outside of your work?
I've been an improvisational comedy performer and teacher for more than a decade, and spent two years in Chicago focused solely on improv and sketch comedy. Post-COVID—depending on how that looks—I look forward to returning to the now-bustling improv scene in Washington, D.C.
What is your advice for current GSAS students?
Invest in your relationships with fellow students, as they will become your professional network for years to come. Also, don't be too hard on yourself for not yet figuring out your exact career path after graduate school. It will become clearer as time goes on.
What is next for you professionally?
In journalism, you're only as good as your next story, so I am planning out short- and long-term reporting projects. I'm also doing what I tried to do in grad school: to find people who are smarter than I, and collaborate with them. That's harder with the transition to a virtual newsroom, but it's still possible.
What motivates you to give to Columbia?
Without Columbia, I don't think I'd be the climate reporter that I am today. I needed a foundation in science while also staying connected to policymaking and politics in order to be prepared for my eventual career.