Alumni Profile: Carol Savidge Helmstadter ('57MA, History)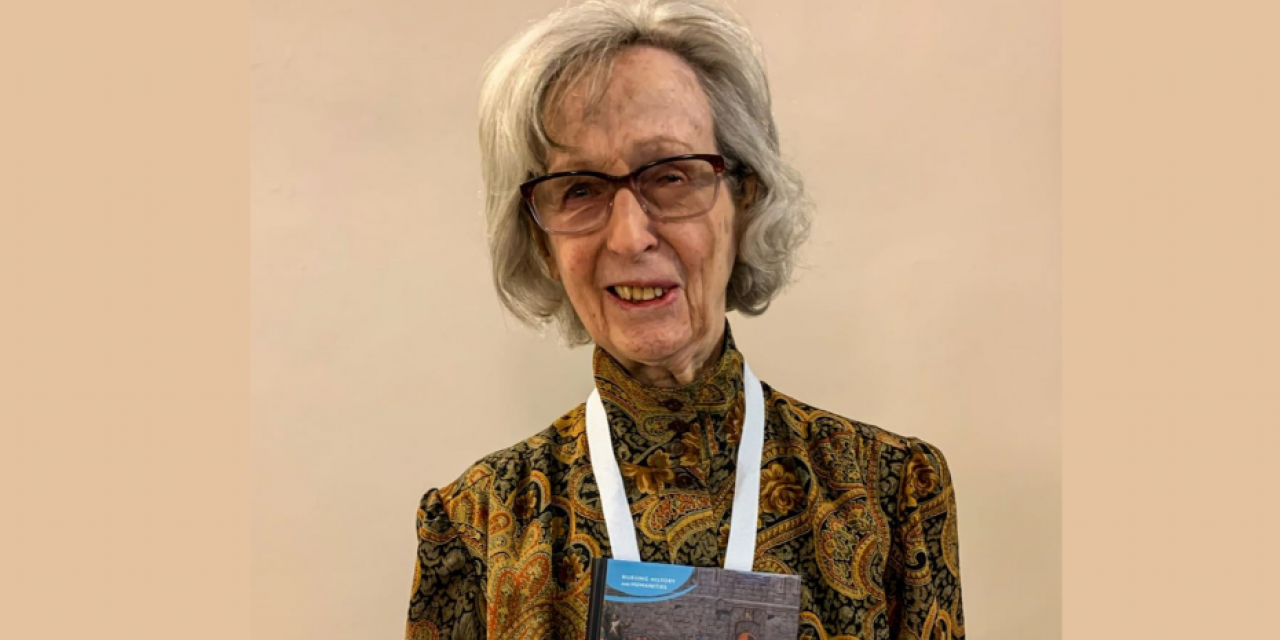 What is your current role/job title?
I'm an award-winning nurse historian with multiple publications in scholarly journals and chapters in nurse history books. I authored Beyond Nightingale: Nursing on the Crimean War Battlefields (2019), and co-authored (with Judith Godden) Nursing Before Nightingale 1815-1899 (2011). I formerly served as a neurosurgical nurse, as a government relations officer for the Ontario Nurses Association, and as an adjunct assistant professor in the Graduate Department of the Faculty of Nursing at the University of Toronto.
What are you working on now?
In the past month, I submitted articles to be published in three different scholarly journals. My current project is a biography of a Canadian Nightingale-trained nurse Maria Machin, who was director of nursing at the Montreal General Hospital, St. Bartholomew's Hospital in London, a missionary nurse in South Africa, and then a military nurse in the Boer War. Her experiences give an interesting slant on British imperialism and illustrate the conflicts that pioneer nurses faced.
What drew you to your field?
I graduated from Wellesley College, where I majored in history because I was always interested in how and why events happened. I then received a nursing degree from Columbia. Nursing history combines my Columbia work in history with my experience as a nurse in a perfect way. Also, my experience lobbying for better working conditions for modern-day nurses was really exciting; I found I was asking the same questions of government and hospital administrators as I did in my historical research.
What lessons from graduate school have you found useful in your professional life?
The research methods I learned at Columbia served me well as I dug deep into hospital and government archives in the UK and studied British and French nineteenth-century records. Also, Columbia's training in historiographic research methods taught me how to present evidence effectively as I dealt with civil servants and elected government officers while serving as a government relations officer.
What skill has unexpectedly helped you in your career?
The historian's skill of looking at the big picture and all points of view has been extremely helpful in my career, both as a nurse and in my lobbying activities.
What is your favorite memory from your graduate years?
At the suggestion of one of our professors, I organized a mock orals group where six or seven of us graduate students got together once a week and asked each other questions that we thought were likely to be asked at the oral field exam. I made some wonderful life-long friends in this very productive and fun group of students. My other fond memory of GSAS was how helpful our professors were and how much effort they put into assisting us.
What are your passions outside of your work?
I, my husband, and our three daughters all enjoyed horseback riding together for many years. Although I retired from riding when I turned 80, I still enjoy spending time with the horses at my family's farm and watching my five grandchildren compete in horse shows. I'm an avid gardener and love working on the landscaping and flower beds at the farm. I also appreciate murder and spy mysteries.
What is your advice for current GSAS students?
My best advice is to take advantage of all the opportunities—including the wonderful faculty—that Columbia offers, and also to enjoy life in New York. As a graduate student, I was able to get my German up to speed in Columbia's German Department, and I attended history lectures at Barnard.