Alumni Profile: Carolina Ferrerosa Young ('18PhD, Political Science)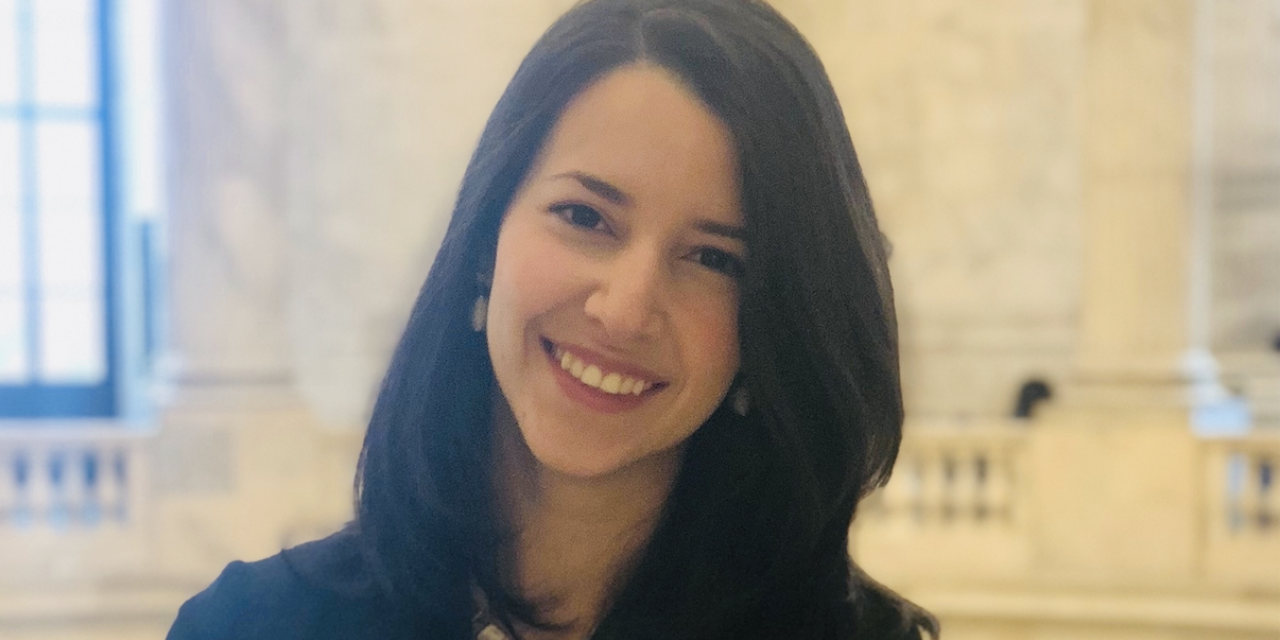 What is your current role/job title?
Future of Work Policy Advisor in the Office of US Senator R. Mark Warner.
What are you working on now?
Under ordinary circumstances, I oversee a policy portfolio for the senator that includes "future of work and responsible capitalism" issues, which are broadly concerned with preparing workers and businesses for a more inclusive twenty-first-century economy. I've led and collaborated with others on issues related to economic policy, labor, tax, securities law, and corporate disclosures, to name a few. Since mid-March, we have shifted gears as an office into crisis mode. I spend the majority of my time trying to improve policy to help Americans struggling during this pandemic recession, which will have enormous consequences for how our economy will operate in the next few years.
What drew you to your field?
I've been interested in issues around inequality and political representation since my undergraduate days at the University of Virginia, especially as they relate to racial equity. I came to Columbia with a National Science Foundation graduate research award to study political representation and policy responsiveness to underrepresented groups. After finishing my dissertation, I was selected to be an American Political Science Association Congressional Fellow in 2017, and chose to serve my home state in Senator Mark Warner's office. A little over half a year later, I transitioned to serve as the senator's policy advisor on the future of work.
What lessons from graduate school have you found useful in your professional life?
GSAS taught me how to be a truly critical evaluator of information through the interrogation of assumptions, evaluation of research designs and methodology, and analysis of the intellectual merit and broader impact of a proposal. All of these lessons are enormously important for my professional work. If you are completing a PhD, please consider working in Congress—we need more of you in the legislative branch.
What skill has unexpectedly helped you in your career?
While living in New York before graduate school, I worked for a non-profit research organization that ran impact evaluations of local and federal programs serving Americans living in poverty. Coming from impact evaluation research, I knew Columbia would offer me the best methodological training in the social sciences to understand evidence-based analysis. Today, that skillset allows me to very quickly slice through what is and is not results driven in the policy work I do.
What is your favorite memory from your graduate years?
Graduation was a very special day for my family. I was a first-generation PhD student and the first woman to graduate from college in a family that immigrated to the United States from Colombia. Having my family and friends attend the ceremony in front of Low Library meant the world to me.
What are your passions outside of your work?
Most important to me outside of work is spending time with my husband and son. They really come first for me.
What is your advice for current GSAS students?
I would recommend working on issues outside of your comfort zone, in recognition of the fact that we are all lifelong learners. Then, consider taking those resilient problem-solving skills to a career in public service.