Pedagogies of Race and Oppression Learning Community
This Learning Community is sponsored by the GSAS Office of Academic Diversity and Inclusion in partnership with Columbia's Center for Teaching and Learning. The Learning Community is open to all Columbia University graduate students, with priority given to GSAS students who currently hold teaching appointments at the University.
The Learning Community collectively engages focused topics in pedagogy and practice as they relate to race and marginalization, with particular emphasis on anti-racist and anti-oppression pedagogy. Participants explore how various forms of oppression shape teaching and learning at Columbia and develop skills to support anti-racist and anti-oppression pedagogical thinking and practice. All participants must commit to attending three consecutive workshops as part of either the fall or spring semester cohort and to completing brief reading and writing exercises. Because capacity is limited, participants are selected by application.
2023-2024 applications are now closed. 
Learning Objectives:
This annual program will enlist new graduate student facilitators each year. The facilitators will work with OADI and CTL staff to refine and finalize specific learning objectives each year. Learning objectives may include or be similar to the following examples:
Define anti-racist and anti-oppression pedagogy and related concepts 
Identify institutional and individual pedagogical practices that perpetuate racism and oppression of people whose identities are marginalized in academic settings
Describe how racist pedagogical frames and practices interfere with student learning
Analyze individual instructor positionalities and describe how they contribute to pedagogical frames and practices
Assemble an initial toolkit to support anti-racist and anti-oppressive pedagogy and practice
Apply and reflect on components of toolkit in one's own teaching practice
2023-2024 Facilitators:
Elizabeth Adetiba (6th year PhD, Sociology)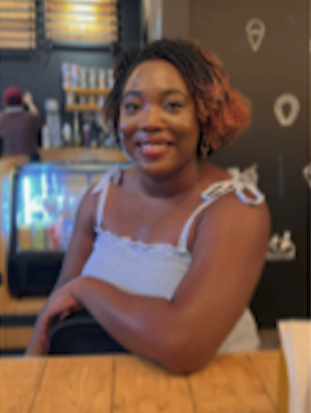 Elizabeth Adetiba is a doctoral student and National Science Foundation Graduate Fellow in the Department of Sociology at Columbia University. Currently, her dissertation examines the presence and impact of anti-Black sentiment in the medical scholarship concerning the origins of the HIV/AIDS epidemic. Her research career extends from the US, to South Africa, to New Zealand, where she was a US Fulbright Fellow. Prior to pursuing her doctoral studies, Elizabeth worked as a journalist and fact-checker, with her work on police violence, gender violence, and criminal justice featured in HuffPost, Slate, The Nation, and The Black Youth Project. Writing, however, remains her first love, and you can find her most recent public articles here. A proud Dallas native, she loves all things Texas, all things related to the African diaspora, and all things that lead to liberation.
Valeria Spacciante (5th year PhD, Classics)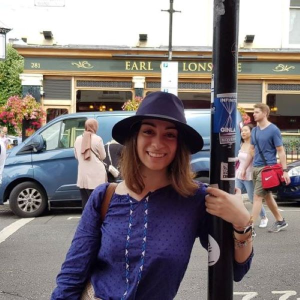 Valeria Spacciante is a 5th-year PhD student in the Classics Department. Her research focuses on issues of identity and representation in Imperial Greek texts, and on the reception of classical antiquity in contemporary culture. She is also interested in public humanities and is committed to making Classics a more inclusive discipline.
2022-2023 Facilitators:
Daniel Santiago Saenz (5th year PhD, Latin American and Iberian Cultures and Comparative Literature) 
Bio appears below, for 2021-2022
Dominic Walker (5th year PhD, Sociology)
Bio appears below, for 2020-2021
2021-2022 Facilitators:
Tamara Hache (4th year PhD, Latin American and Iberian Cultures)
Tamara Hache received a BA in Literature and Linguistics from the University of Buenos Aires, Argentina. She is currently a PhD candidate and Lead Teaching Fellow in the Department of Latin American and Iberian Cultures at Columbia University. Her work examines questions of spatial imaginations and public opinion in 19th century Latin America.
Daniel Santiago Saenz (4th year PhD, Latin American and Iberian Cultures and Comparative Literature)
Daniel S. Sáenz is a Colombian-Canadian art historian based in Lenapehoking (New York City) and Tiohtiá:ke (Montréal). He is a doctoral candidate and Teaching Fellow in the Department of Latin American & Iberian Cultures and the Institute for Comparative Literature & Society at Columbia University. His research and teaching pay particular attention to the relationships between visual practices and imperialism in the early modern transatlantic world.
2020-2021 Facilitators: 
Brendane Arrica Tynes (4th year, Anthropology PhD)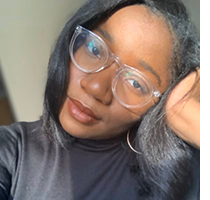 Brendane Tynes enjoys facilitating conversations about race and gender equity with a Black feminist lens. She has developed anti-oppression curricula with Teach for America, Duke University, and Know Your IX. Brendane is a Ford Foundation Predoctoral Fellow, and she studies the affective responses of Black women and girls to multiple forms of violence within the Movement for Black Lives.
Dominic T. Walker (4th year, Sociology PhD)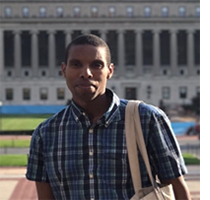 Dominic Walker completed a master's degree in Sociology and Education at Teachers College, Columbia University where he also worked as a facilitator for Reimagining Education Summer Institute, a professional development summer institute for teachers, school administrators, and stakeholders interested in creating learning spaces for racially, ethnically, and socioeconomically diverse student bodies. His work examines questions at the nexus of race, identity, neoliberalism, and the cultural politics of education.