Aidan Levy, PhD Candidate in English and Comparative Literature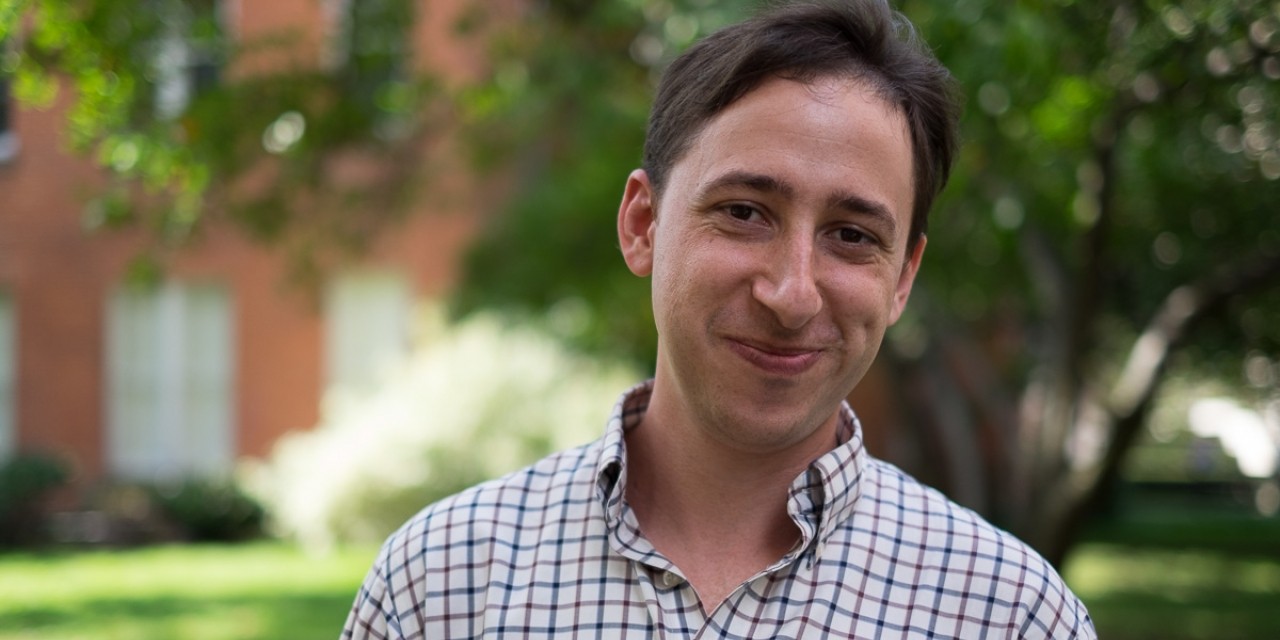 Where did you grow up? 
West Hartford, CT.
What drew you to your field? 
I have two great passions in life: literature and music. The opportunity to explore their intersection was irresistible. Columbia's Center for Jazz Studies has been instrumental in expanding interdisciplinarity for jazz studies and in the academy at large. Every day, I'm thrilled to be a part of that. It's a huge bonus that outside of my research, I have been able to bring my baritone saxophone to campus and play in the Louis Armstrong Jazz Performance Program.
How would you explain your current research to someone outside of your field? 
I'm exploring how novelists adapted jazz rhythm for a prose medium. James Baldwin put it this way: "I think I really helplessly model myself on jazz musicians and try to write the way they sound." I have a strong feeling that he modeled his prose on jazz innovators he loved—Miles Davis or Billie Holiday—not just as a source of inspiration, but at the level of literary form down to the sentence. Others did as well: the Harlem Renaissance novelist-musician Rudolph Fisher, bestselling novelist Ann Petry, Ralph Ellison, and Amiri Baraka. Being attuned to this connection across media will enliven the resonances of how these writers' sense of syncopation helped them do what Albert Murray described as improvising through the "briar patch" of life.
What is your favorite thing about being a student at Columbia GSAS?
The people. My advisors here care so deeply about pedagogy and are so munificent in how they mentor their advisees, I'm still not entirely sure when (and how) they do their own scholarship. Yet they are without a doubt some of the top scholars in their field. The graduate students in my department are equally committed to their students, so we all pay it forward. But many of them also have para-academic lives as poets, playwrights, novelists, podcast hosts, and community organizers. 
What resources or opportunities that Columbia provides have been most valuable to you?
I don't know how I got by without access to the Columbia Libraries and the myriad databases at our fingertips.
Who are your favorite writers?
Ralph Ellison, Toni Morrison, James Baldwin, and Lou Reed.
Who is your hero of fiction?
Kurt Vonnegut's Bokonon.
Who in your field do you consider to be a role model?
Robert O'Meally, Krin Gabbard, Farah Griffin, and Brent Edwards. And I get to work with all of them!
If you were to die and come back as a person or a thing, what would it be?
A book.
What music have you been listening to lately?
East Broadway Run Down by Sonny Rollins. I'm currently writing a biography of Rollins under contract for Da Capo Press.
Where is your favorite place to eat on/around campus?
Maison Harlem.