Alumni Profile: Martha Joynt Kumar ('72PhD, Political Science)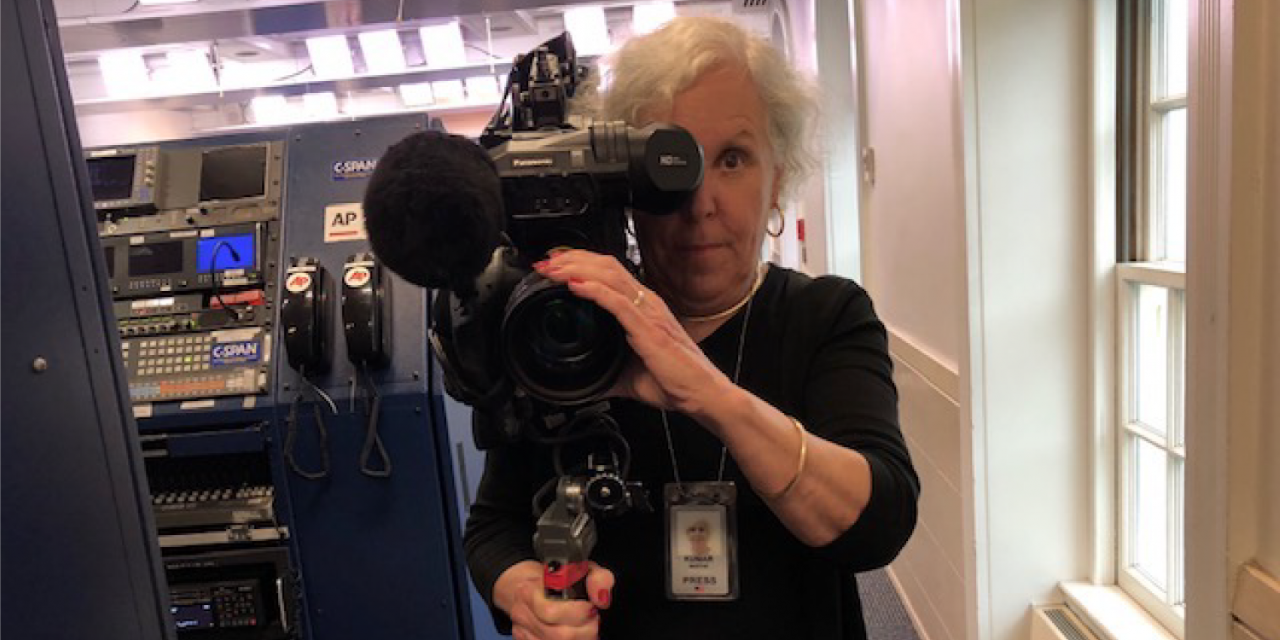 What is your current role?
Director, White House Transition Project, and Professor Emerita, Towson University.
What are you working on now?
I direct a non-profit, non-partisan project of presidency scholars who prepare information for staff coming into the White House. We write essays based on interviews with people who headed individual White House offices about the functions of the offices over time and the responsibilities of the directors. I have an article on presidential-press relations coming out in the March issue of Presidential Studies Quarterly titled "Presidents Meet the Press: Is Donald Trump an Outlier Among Recent Presidents?" Recently, I spoke on presidential transitions to a seminar at Harvard Law School, and then on presidential-press relations to the presidency class at Harvard's Kennedy School of Government.
What drew you to your field?
In December 1975, Michael Grossman, the chair of my department at Towson University, asked me to write a book with him on the role of the White House Press Secretary, titled Portraying the President. During our first White House visit, we learned that if you want to study White House operations, the way to do it is to talk to people there and closely follow their actions and relationships. Since that first day, I have continued to follow White House operations at close range and now do so from a perch in the basement of the White House Press Room.
What lessons from graduate school have you found useful in your professional life?
Government officials are interested in learning about the past, and as trained scholars, we are in a position to provide information relevant to their operations.
What skill has unexpectedly helped you in your career?
I have found, over the eight presidencies I have followed, that getting along with a variety of people and carefully listening to others have proved to be keys to my working with White House officials and reporters covering the President. No matter the party or whether they are reporters or officials, people are interested in learning about past patterns in the presidential-press relationship.
What is your favorite memory from your graduate years?
I took a presidency course taught by Richard Neustadt, from whom I learned that you can use scholarship to inform government officials. He both wrote about the presidency and worked in the Truman White House. As an academic, he used what he learned from his White House days to write a pathbreaking book on the presidency, Presidential Power: The Politics of Leadership. I was especially touched in 2008 when my book, Managing the President's Message: The White House Communications Operation, won the Richard E. Neustadt Award for Best Book on the Presidency published in 2007.
What are your passions outside of your work?
I serve on the Board of Directors and the Executive Committee of the White House Historical Association and on the Board of Trustees of Connecticut College. I also row a single scull on the Potomac River and play squash.
What is your advice for current GSAS students?
Find what you enjoy doing and make that the center of your work. I have followed White House operations and presidential-press relations for forty-five years, and it continues to be an interesting and exciting subject for me.
What is next for you, professionally or otherwise?
I am working with our group of scholars on updating our essays on White House offices as well as preparing information on the twenty-five top-level White House staff with the title Assistant to the President. I also am speaking and writing about the lessons of presidential transitions that I described in my most recent book, Before the Oath: How George W. Bush and Barack Obama Managed a Transfer of Power.