Convocation 2019: A Photo Essay
Thousands of family members, friends, faculty, and staff gathered to celebrate 660 graduating MA candidates and 340 graduating PhD candidates on Sunday, May 19.
Below are some photos taken throughout the day. Visit the GSAS Facebook page to see many more.
Image Carousel with 20 slides
A carousel is a rotating set of images. Use the previous and next buttons to change the displayed slide
Slide 1: PhD candidates arrive for the ceremony on Broadway and 114th Street.

Slide 2: PhD Candidates Process.

Slide 3: Before the speeches begin, students take a pre-ceremony selfie.

Slide 4: Andrea Solomon, PhD, Vice Dean of GSAS, leads the faculty procession.

Slide 5: Jason Wong, PhD candidate in Sustainable Development, discusses place lags in the Candidate's Remarks.

Slide 6: Rosalind C. Morris, PhD, Professor of Anthropology, delivers the keynote address for PhD graduates.

Slide 7: Dean Carlos J. Alonso, PhD, shares a laugh with a PhD candidate and his son.

Slide 8: Richard Slusarczyk, EdD, Associate Dean of Academic and Student Affairs, and Celina Chatman Nelson, PhD, Associate Dean for Academic Diversity and Inclusion, lead graduates as they leave the ceremony.

Slide 9: Doctoral graduates celebrate at the reception at Ancel Plaza.

Slide 10: A proud graduate poses for a photo with his family at Ancel Plaza above Amsterdam Avenue.

Slide 11: MA candidates wave to their families as they take their seats.

Slide 12: Family and friends cheer as the MA graduates take their seats.

Slide 13: A graduate snaps a photo during the opening remarks.

Slide 14: Dian Zi, MA candidate in Oral History, delivers the Candidate's Remarks on the differences between listening and hearing.

Slide 15: Tian Zheng ('00MA, '02PhD, Statistics), Professor of Statistics, delivers the keynote address for MA graduates.

Slide 16: Dean Alonso greets an MA candidate and her daughter.

Slide 17: Dean Alonso congratulates the MA candidates.

Slide 18: MA graduates celebrate after crossing the stage.

Slide 19: SoCA co-chairs James Martin, PhD Candidate in Biological Sciences, and Elise Myers, PhD Candidate in Earth and Environmental Sciences, host the second annual SoCA graduation.

Slide 20: The 2019 SoCA graduates.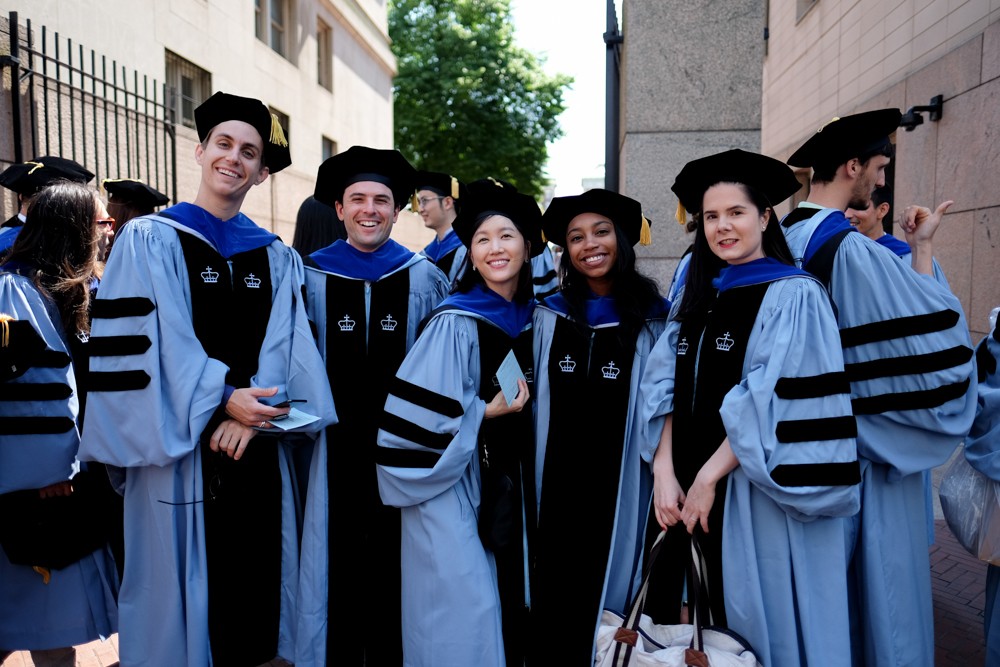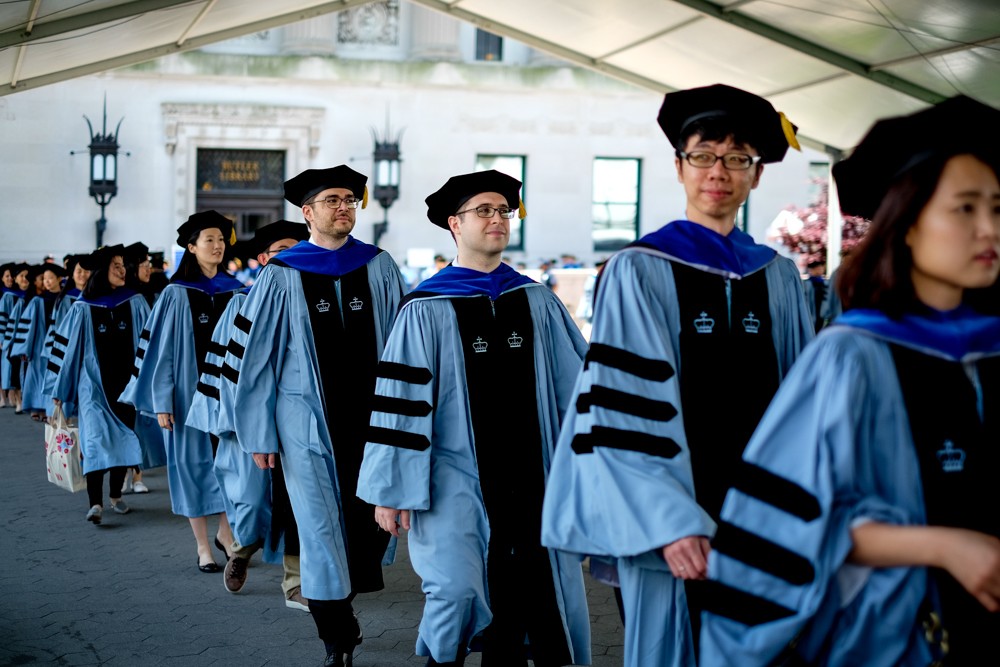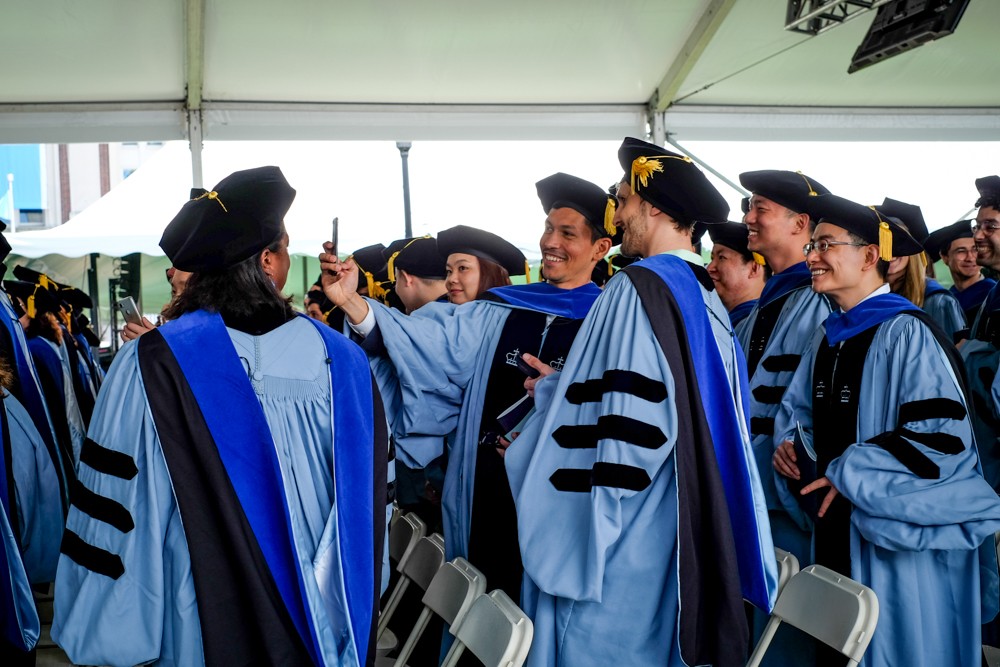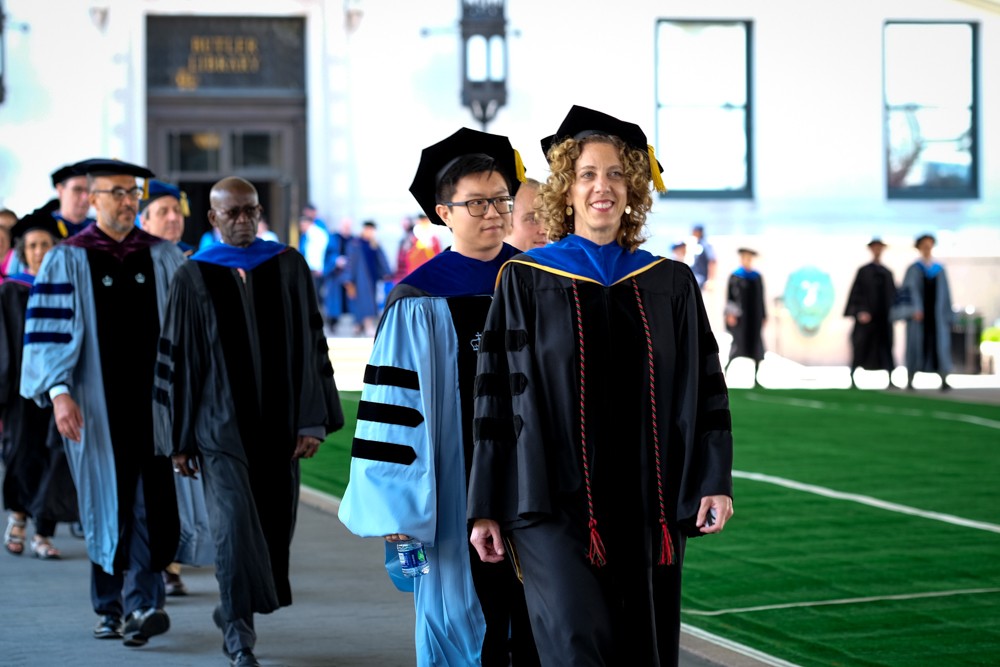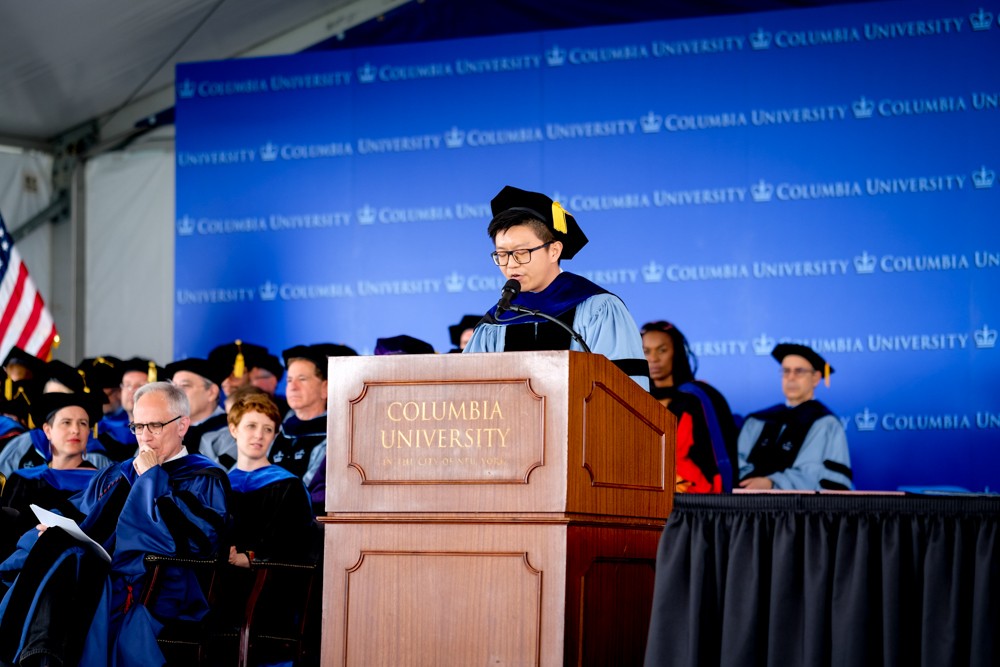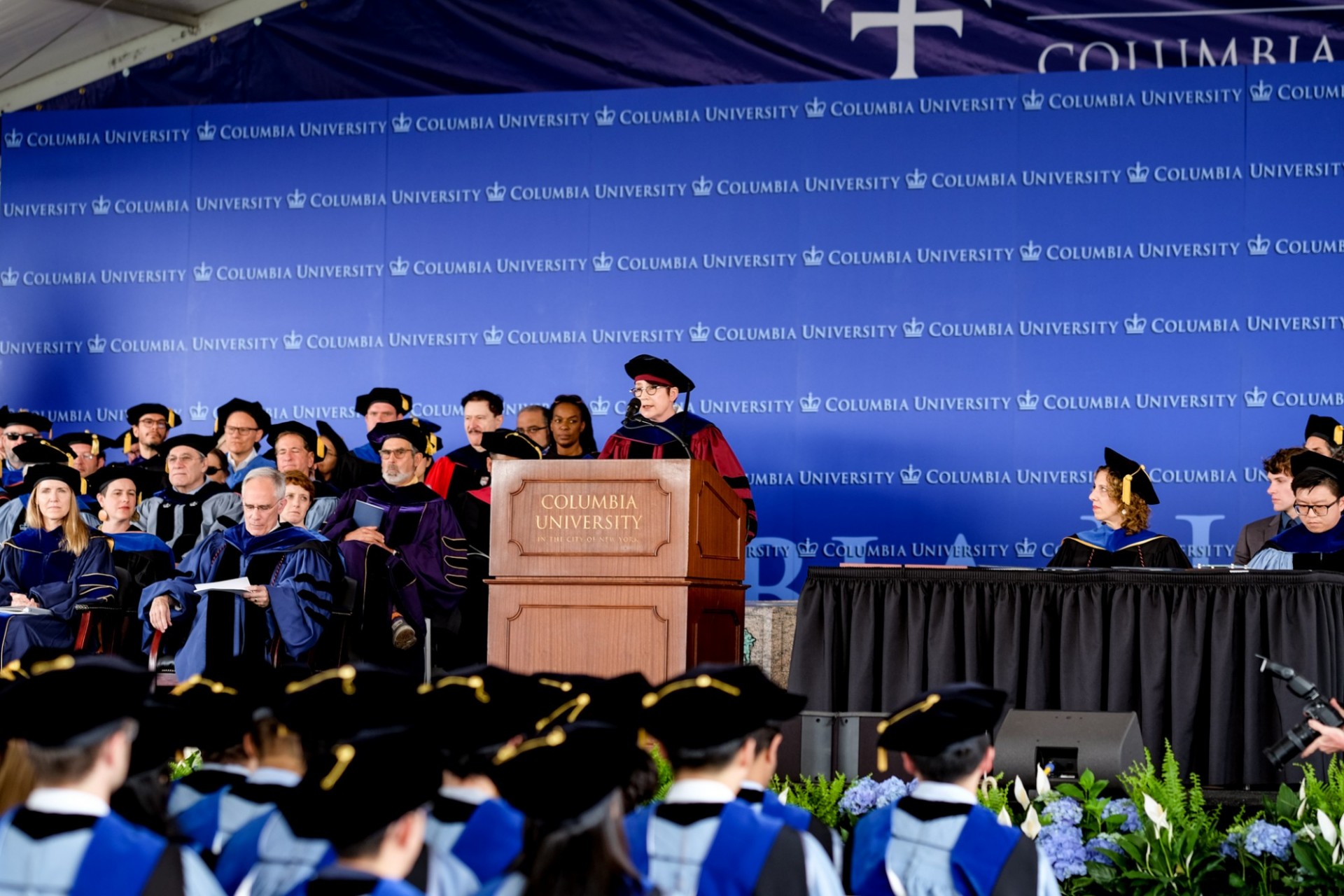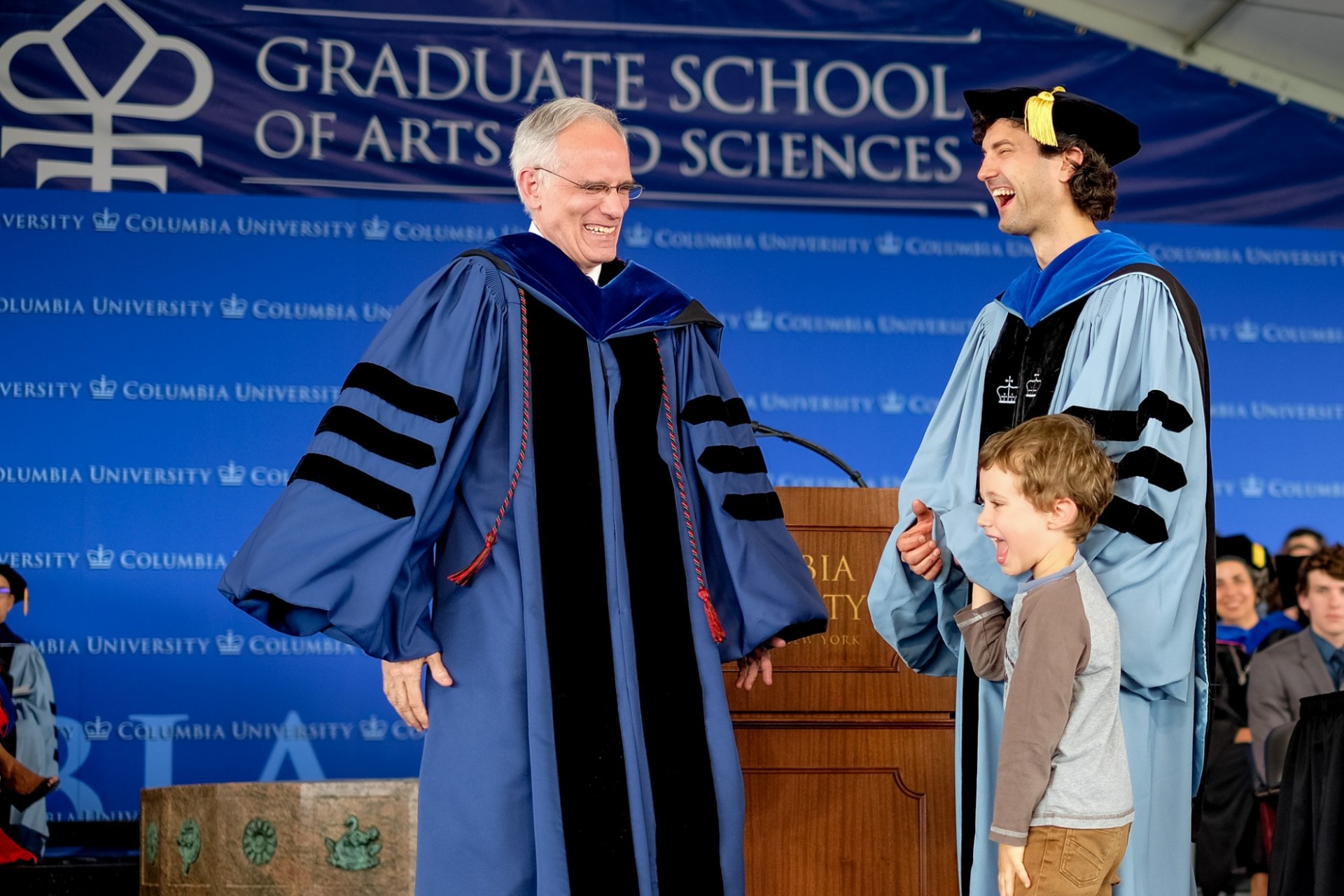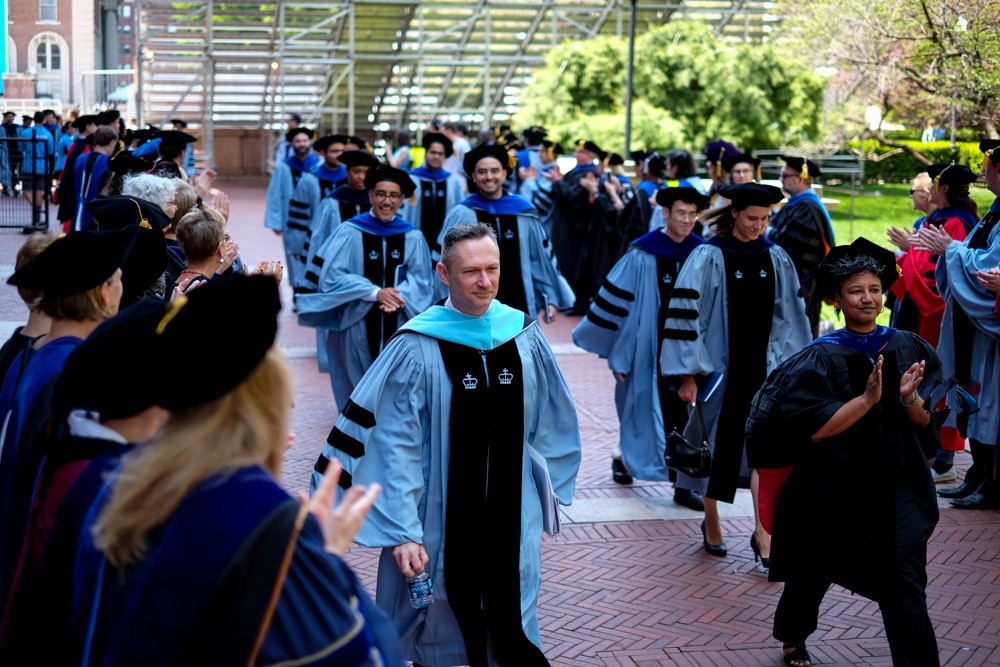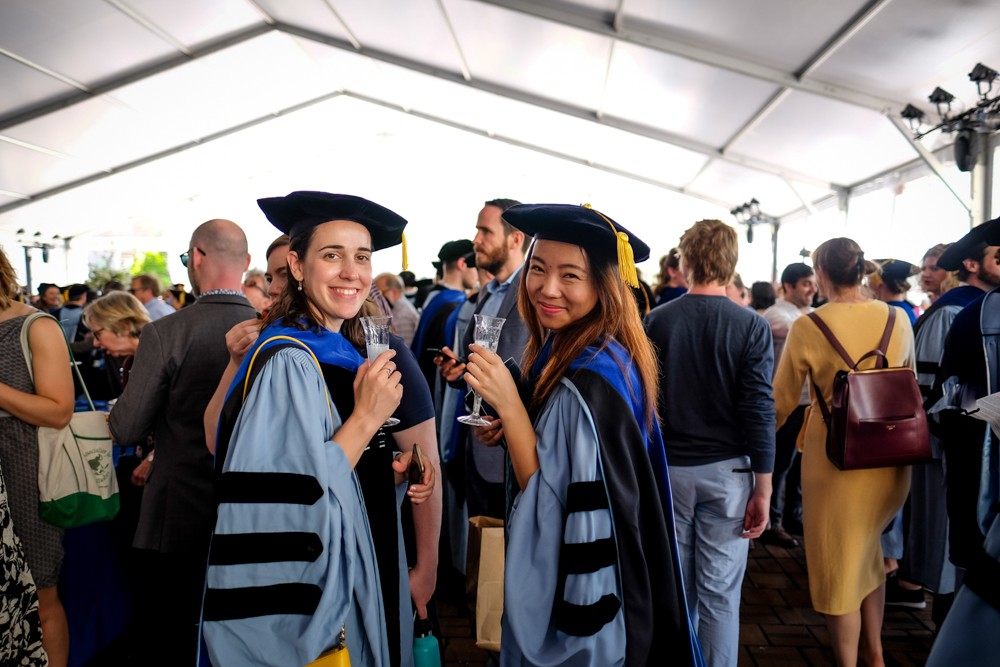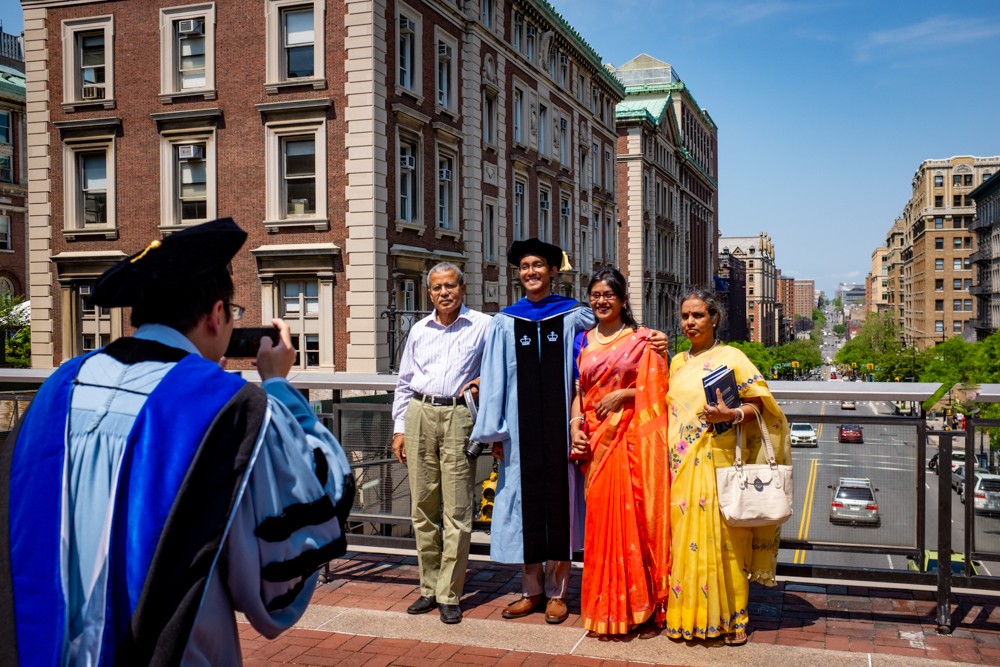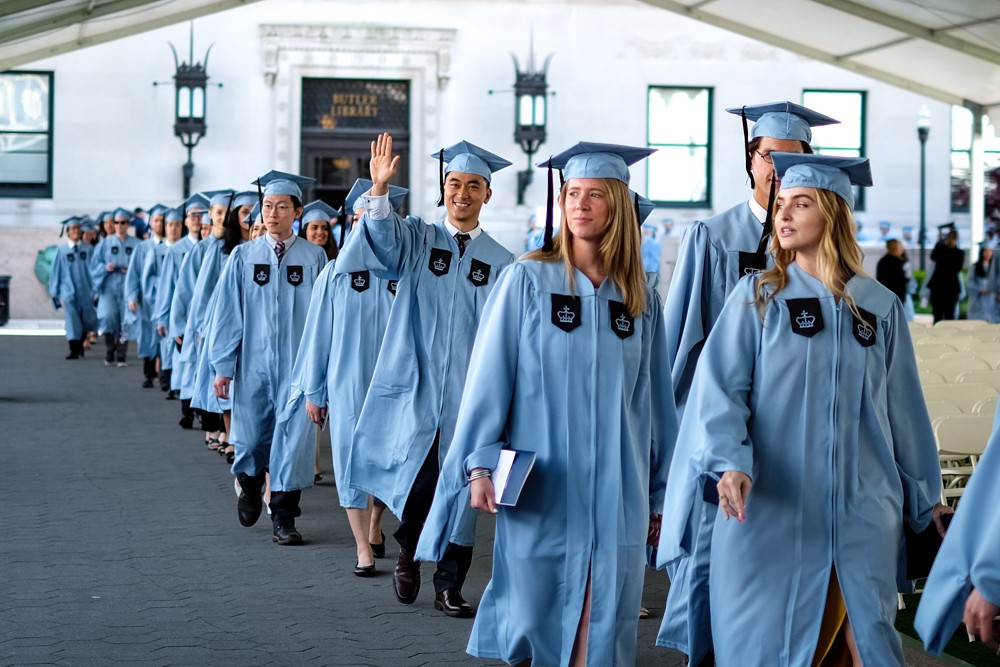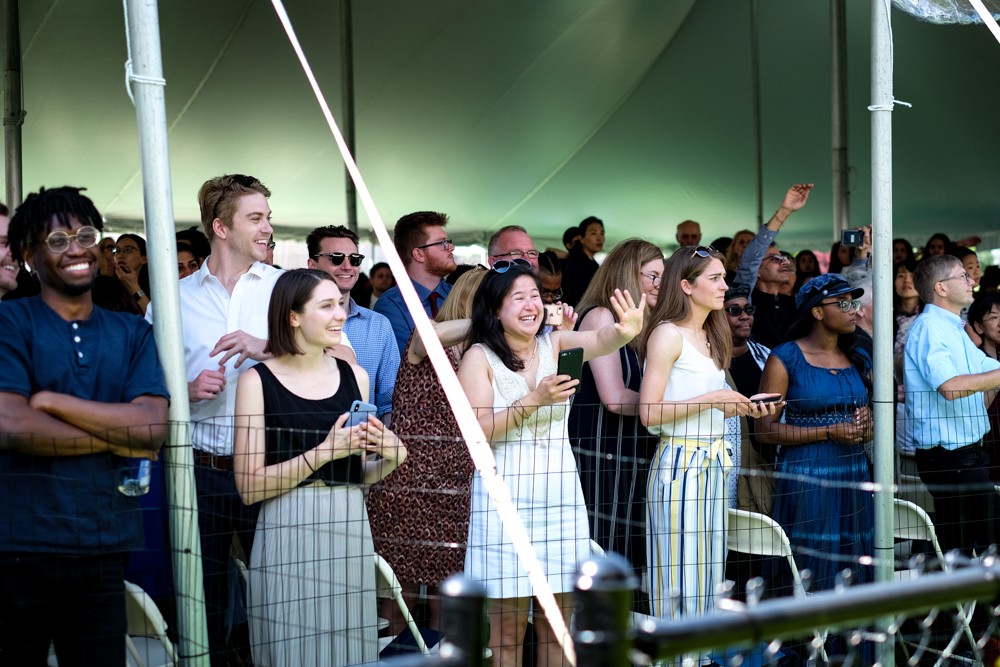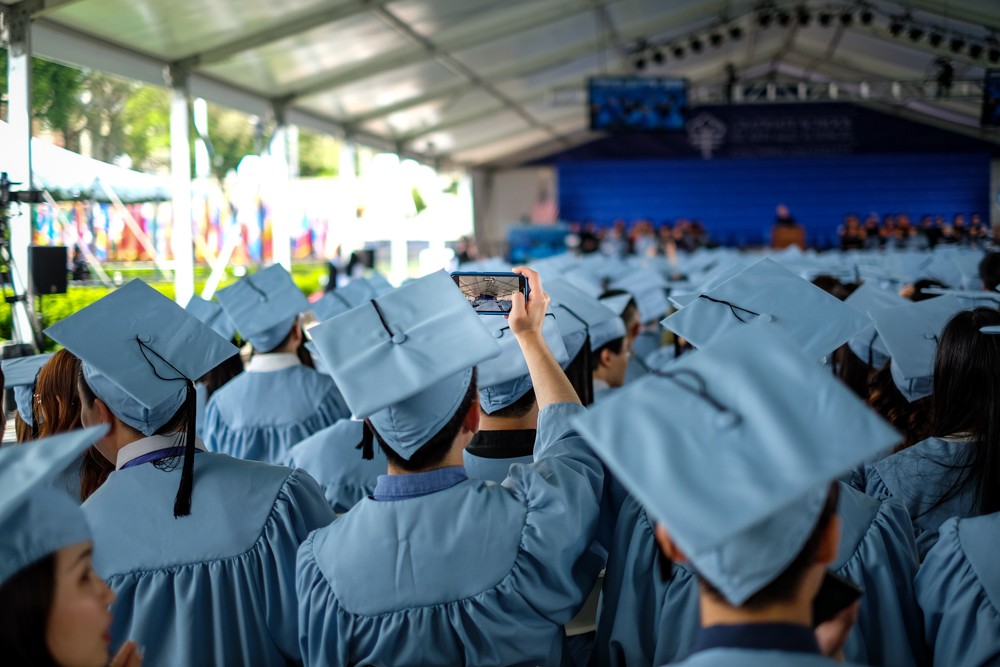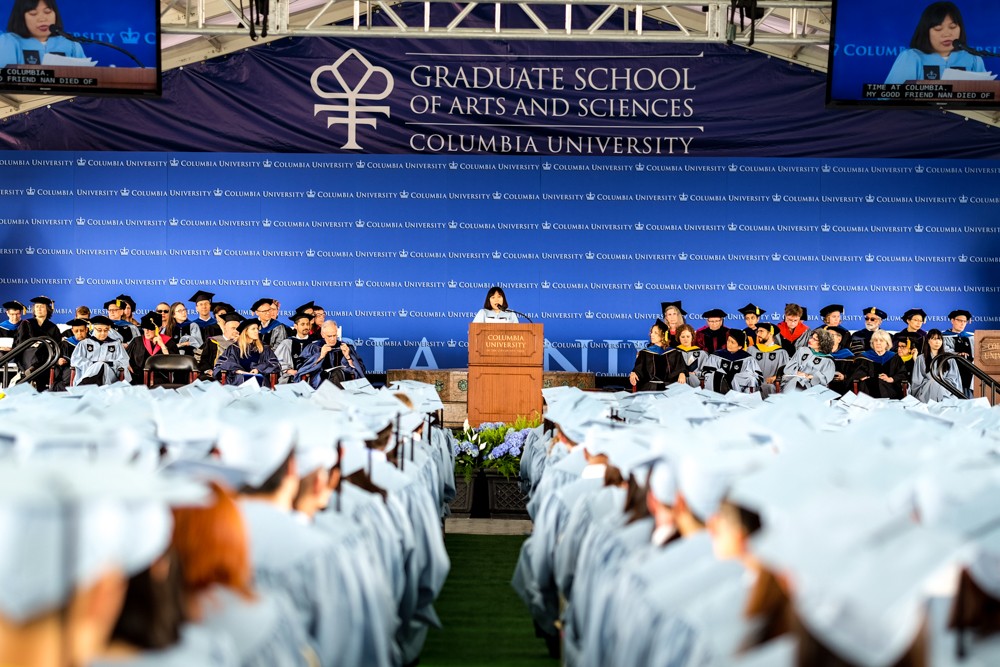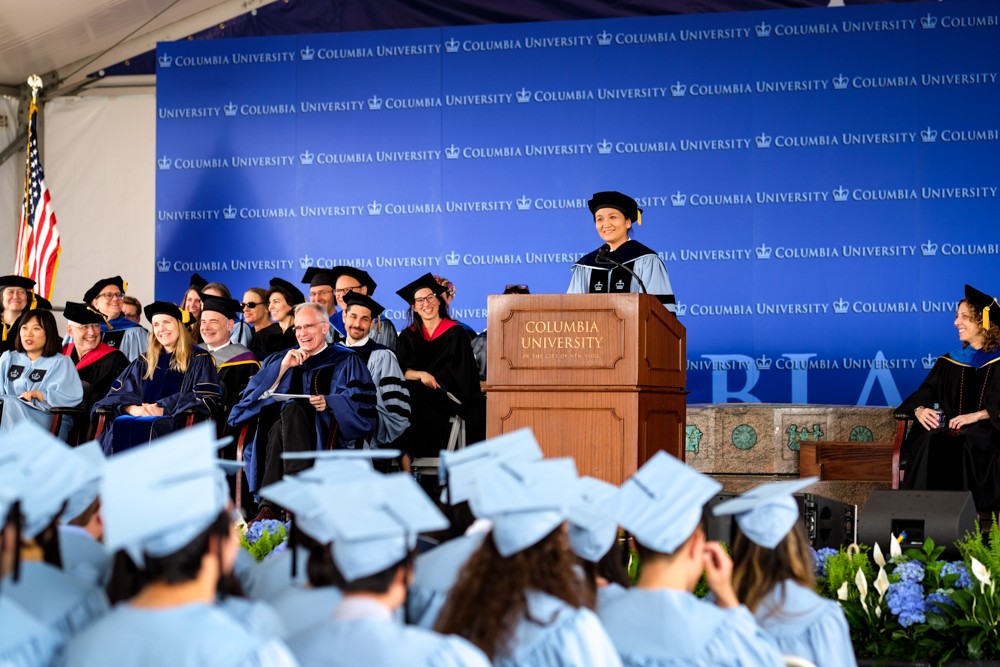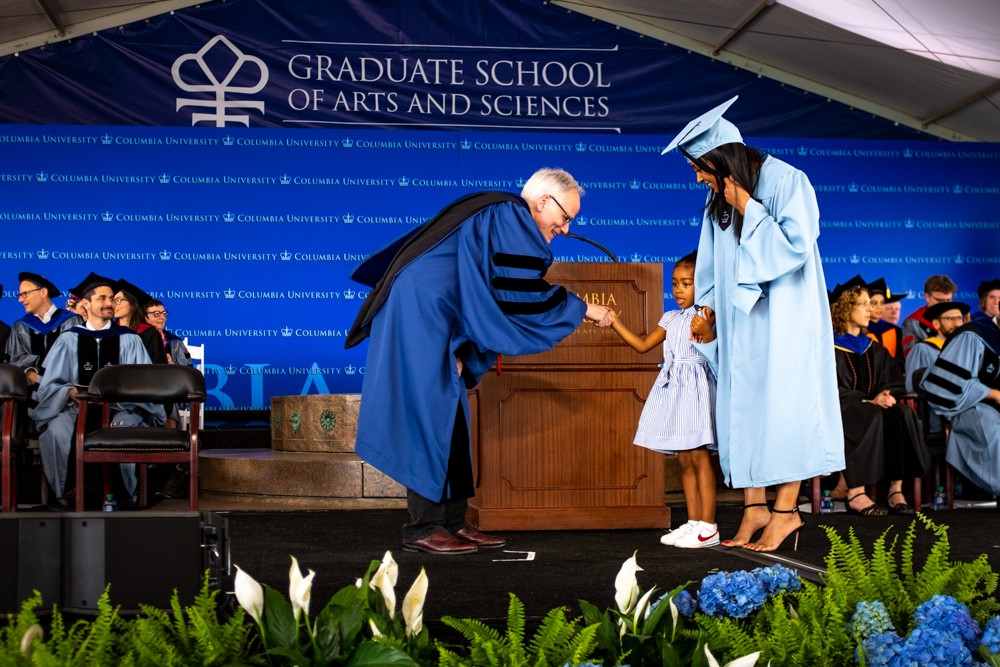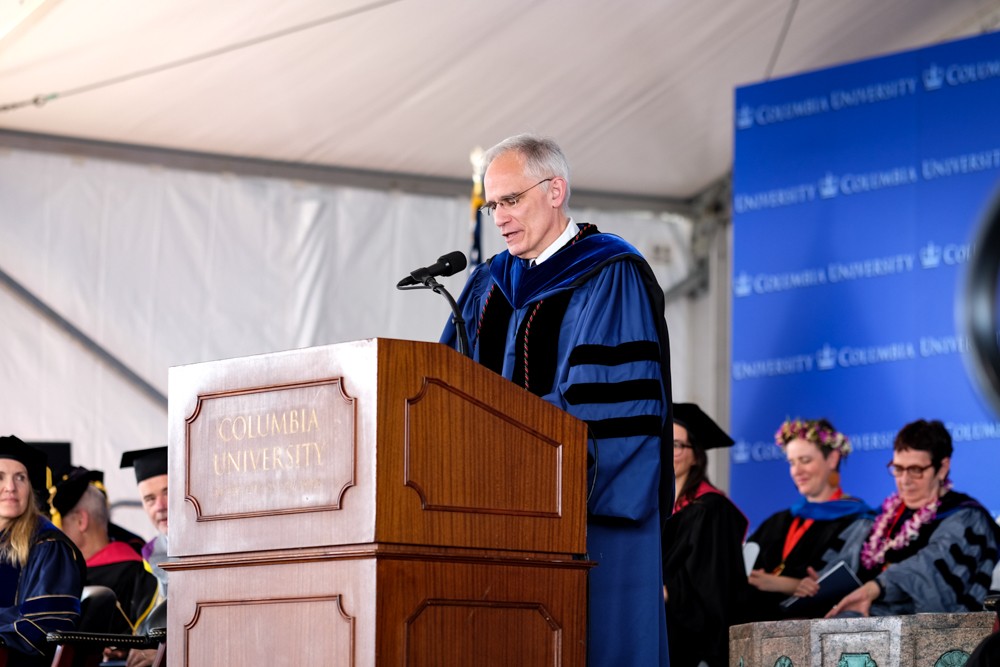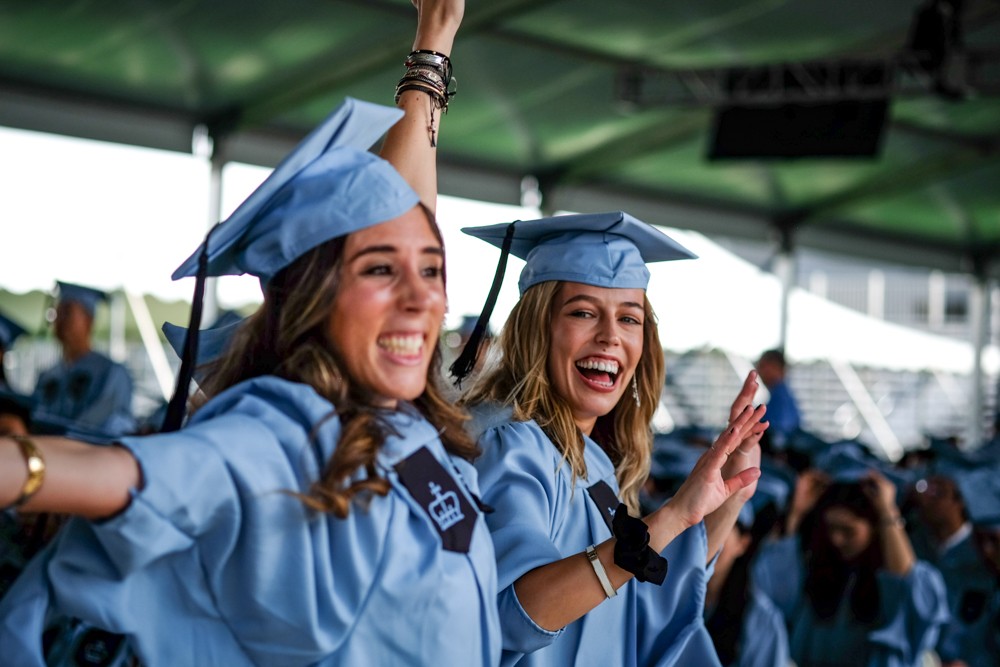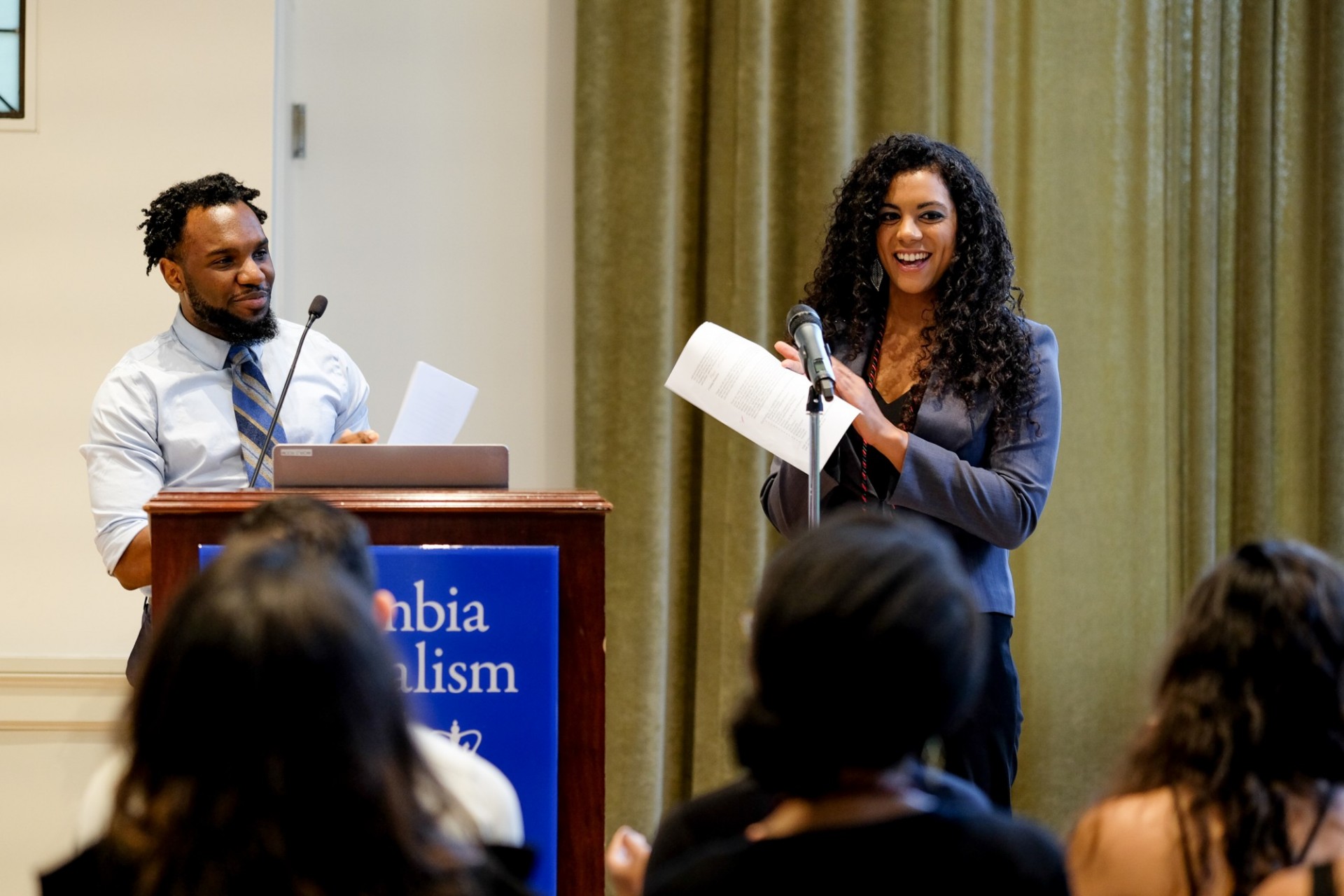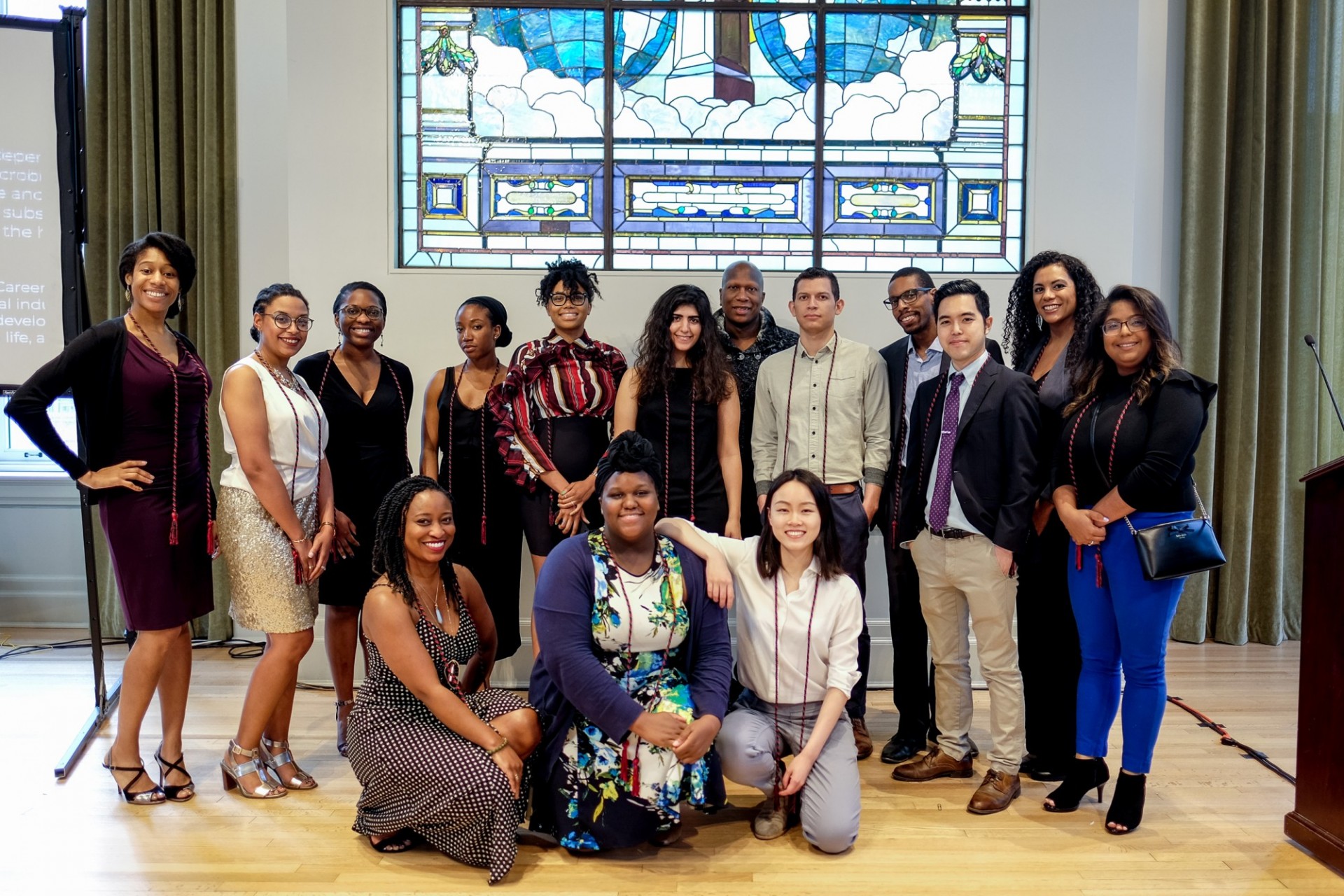 Previous
Next