Darold Cuba, MA Candidate in Oral History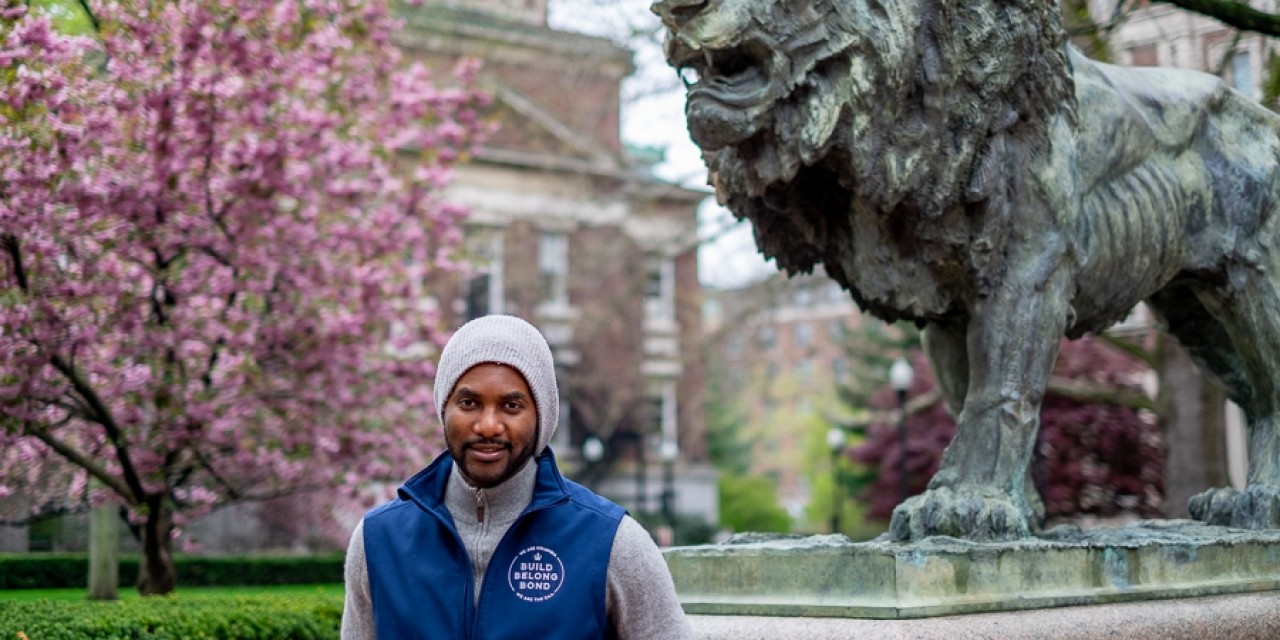 Where did you grow up? 
Gloucester, Virginia.
How would you explain your current research to someone outside of your field? 
I research and document the original "safe spaces": freedom colonies and other communities that resisted and escaped Western colonialism to protect themselves from terrorism. Since the very beginning of Western colonialism, people have created spaces for themselves as a form of resistance. Examples include the palenques of Colombia; the quilombos and mocambos of Brazil; maroons throughout the Caribbean and Latin America; the Great Dismal Swamp region of North America and Asia; "freedom countries" such as Haiti, Liberia, Eritrea, and Ethiopia; and the numerous "freedmen settlements" across the North American continent (more than 558 have been found in Texas alone).
What drew you to your field? 
I love fact-based truth-telling and a great story, unfiltered. On social media, for example, hashtags are the new innovations in storytelling. #JournalismSoWhite, #MediaSoWhite, #HollywoodSoWhite, and so on are amazing illustrations of ingenious narrative, from social and citizen journalism, to fiction storytelling to digital prose.
What is your favorite thing about being a student at Columbia GSAS?
I enjoy being a member of an international, multicultural community of cutting-edge thinkers, doers and "be-ers." Fact-based discussion grounded in rigorous academic and creative fervor allows for a one-of-a-kind experience without ever having to leave the most cosmopolitan, diverse, multicultural, international metropolis in the world—which the indigenous Lenni Lenape of Lenapehoking called Mannahatta.
What resources or opportunities that Columbia provides have been most valuable to you?
Being Columbia's first-ever Wikipedia Fellow & Wikimedian-in-Residence, and the Wikipedia Visiting (Research) Scholar at SEAS, in the Computer Graphics and User Interface (CGUI) Lab, while serving as an University Senator, a Graduate Councilor, on the Task Force on Inclusion and Belonging and as the producer of the Oral History Film Series at the Interdisciplinary Center for Innovative Theory and Empirics (INCITE). I was able to incubate my social enterprise startup #HackingRacism here at [email protected] (the university campus-wide incubator at the Business School) just prior to matriculation. As the liaison between the University and the Wikimedia community, we're developing exciting WikiProjects with the Oral History & Data Science departments and with historically black colleges, universities, departments, institutions, and organizations throughout the planet with WikiHBCU/DIO. This is an initiative to establish a Wiki presence (such as a fellowship, residency, or visiting scholarship) at every historically black college, university, department, institution, and organization on the planet, as a safe space from the well-documented racism of the platform. Centering special coverage on white supremacy and slavery as we commemorate the 400th year of the Atlantic Slave Trade in the English colonies and Columbia's approval of creation of the African American and African Diaspora Studies department is particularly of interest. We're also developing coverage about Columbia as the University itself wrestles with white supremacy and racist vandalism and assaults and develops its Columbia and Slavery project with DeWitt Clinton Professor Emeritus of History Eric Foner. Developing my thesis research, #Mapping Freedom, with wikitools is part of larger efforts to increase equity, parity, diversity, and inclusion throughout the platform as well.  
Who are your favorite writers?
I enjoy the works of Barbara J. Fields, Virginia Hamilton, Mildred D. Taylor, Ishmael Reed, Samuel R. Delaney, and Donald Bogle. 
Who in your field do you consider to be a role model?
Zora Neale Hurston, Jamaica Kincaid, and Arturo Alfonso Schomburg, and Columbia's own Barbara Fields, Nyssa Chow, Amy Starecheski, and Mary Marshall Clark.
If you were to die and come back as a person or a thing, what would it be?
Amma, a god worshipped by the Dogon people of Mali.
What music have you been listening to lately?
Freddie & Louis Keppard & the Original Creole Orchestra, Roberta Flack, Johnny Mathis, Mahalia Jackson, Walela, and Zevansi.
Where is your favorite place to eat on/around campus?
Oasis Jimma Juice Bar, on Broadway near Tiemann Place.