Ediz Ozelkan, MA Candidate in American Studies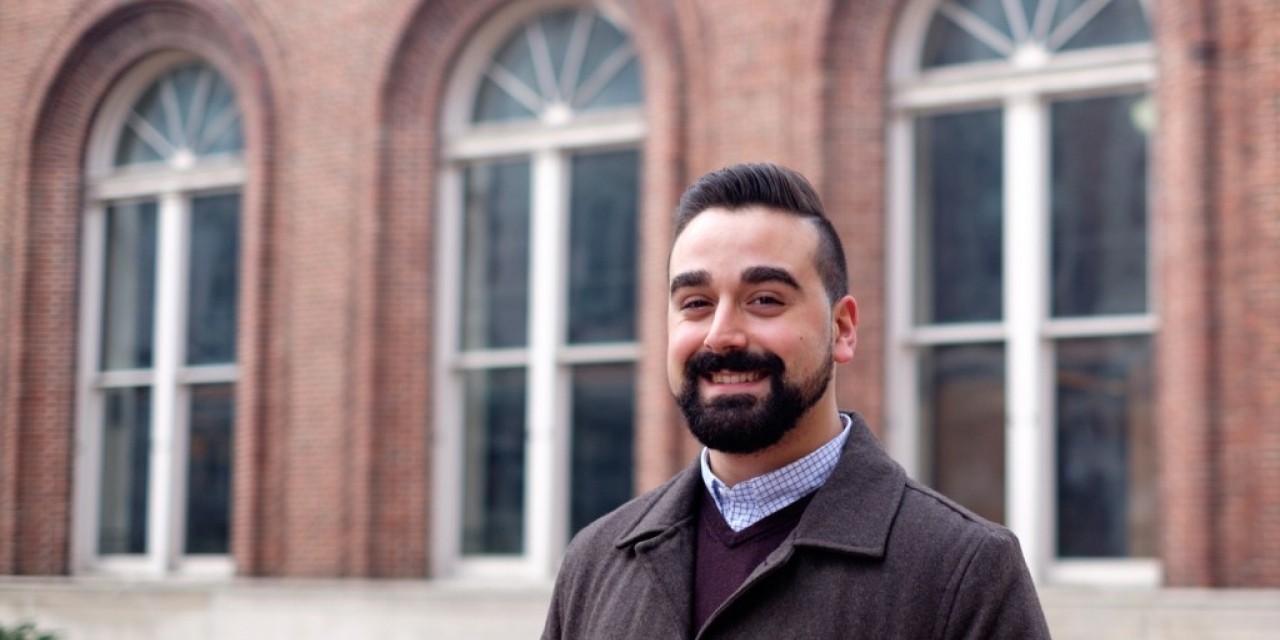 Where did you grow up?
Plainview, NY.
What drew you to your field?
Hip-hop is an important part of my life. I am an aspiring MC in the middle of mastering my first full album. Even though I have participated in hip-hop for most of my life, my upbringing in Long Island, in a mostly white community, created a sheltered vision of what hip-hop culture is. As I entered college at SUNY College at Old Westbury, I was suddenly confronted with my own race. This realization was then translated into my hip-hop experience, and encouraged me to learn more about issues of race, class, and gender within the culture that has taught me so much.
How would you explain your current research to someone outside of your field?
I look at the hip-hop cipher as a means to communicate the values of the hip-hop community: education, politics, social norms, and ambitions.
What is your favorite thing about being a student at Columbia GSAS?
That my interdisciplinary focus has never been an issue. I am an American Studies student, but have taken only two courses in my own department.
What resources or opportunities that Columbia provides are most valuable to you?
The emphasis on interdisciplinary studies is essential for my academic development, but has also helped shape me socially. Also, the lectures I have attended have been insightful and sparked engaging discussions.
What do you consider your greatest achievement?
Writing my album, Growing Pains. I have it all recorded. Once the mastering is done, then the release will be my greatest achievement!
Who are your favorite writers?
Plato, Tom Clancy, Karl Marx, Michael Eric Dyson, and George Orwell.
Who are your heroes in real life?
My mother, first and foremost. Then come the rappers: Immortal Technique, Daniel "Majesty" Sanchez, and J. Cole.
Whom in your field do you consider to be a role model?
Jooyoung Lee.
What music have you been listening to lately?
A Tribe Called Quest's We Got It from Here… Thank You 4 Your Service, J. Cole's Cole World, and Jedi Mind Trick's Servants in Heaven, Kings in Hell. And 311, Eminem, The Dirty Heads, and Pink Floyd are floating around in my headphones.
What is your favorite blog or website?
Reddit.com, by far.