Estela Bernice Diaz, PhD Candidate in Sociology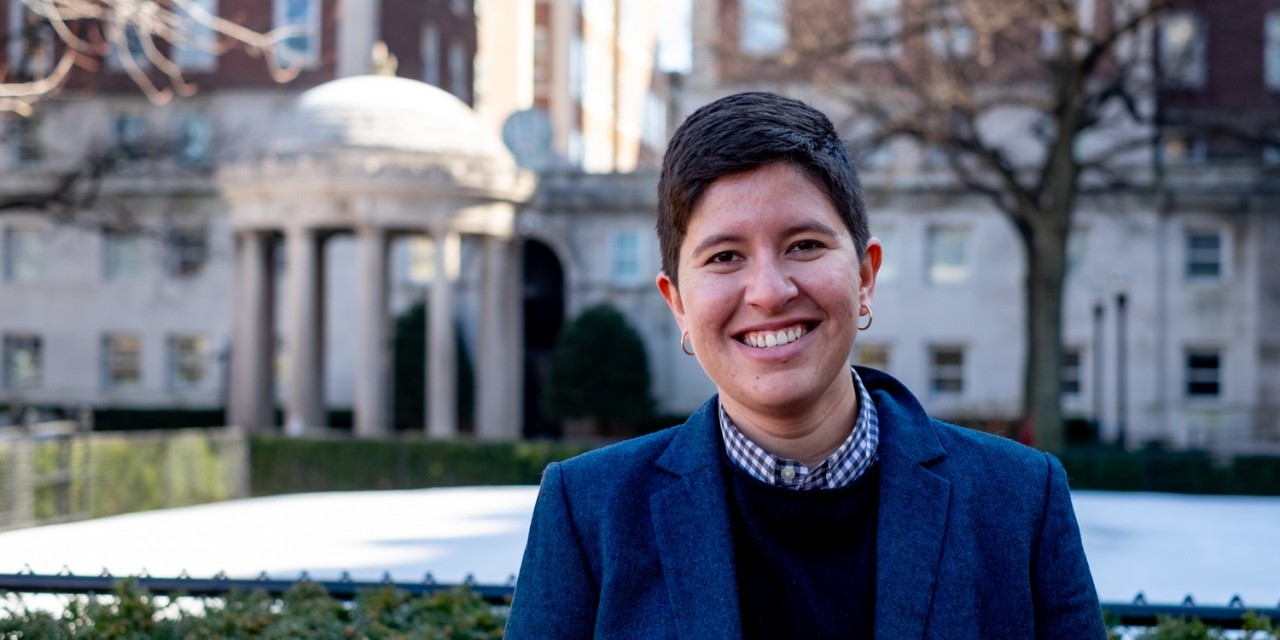 Where did you grow up? 
Baldwin Park, California. We are home to the first ever In-N-Out Burger, and it is a real source of pride for us.
What drew you to your field? 
I actually began college as a mathematics major but, ultimately, the challenges of trying to understand the complexities of the social world were far more fulfilling.
How would you explain your current research to someone outside of your field?
In the past, it was clear that a family's socioeconomic status was largely inherited from parent to child and, most often, from father to son. Things have changed recently: income inequality has been rising, and someone's educational status, rather than parental socioeconomic status, is a growing predictor of his or her income. I investigate the pressure that parents feel to ensure that their child is getting the best education available, beginning as early as preschool.
What resources or opportunities that Columbia provides have been most valuable to you?
Recently I have really enjoyed taking advantage of Columbia's new institutional membership with the National Center for Faculty Development and Diversity. NCFDD's weekly emails address anything from imposter syndrome to learning when to say no to opportunities that arise.
Is there a common misconception about a topic in your field that you wish you could correct?
When a sociologist says something like gender is "socially constructed," it does not mean that gender is "not real." Instead, we want to point out how something that may seem completely natural to you is actually a product of cultural, legal, and political circumstances.
Who are your favorite writers?
bell hooks, Toni Morrison, Gloria E. Anzaldúa, James Baldwin, and Chang-rae Lee.
Who are your heroes in real life?
As teenagers, my parents left their lives and families in Mexico because they dared to imagine something better for themselves and their future children. They really embody Juan Gabriel's song "No Tengo Dinero." We were a working-class family, but they were always unabashedly loving, and that was their greatest gift.
If you were to die and come back as a person or a thing, what would it be?
A sloth. Its smile is delightful, and I think it would be fitting to come back onto this earth as something that really appreciates taking one's time.
What music have you been listening to lately?
Bad Bunny. Everyone in the Latin trap music scene has been fire recently. Juan Gabriel is my North Star.
Where is your favorite place to eat on/around campus?
I get soup dumplings at La Salle Dumpling Room far more often than I care to admit. The staff there is always lovely, too.