Evan Jewell, PhD Candidate in Classical Studies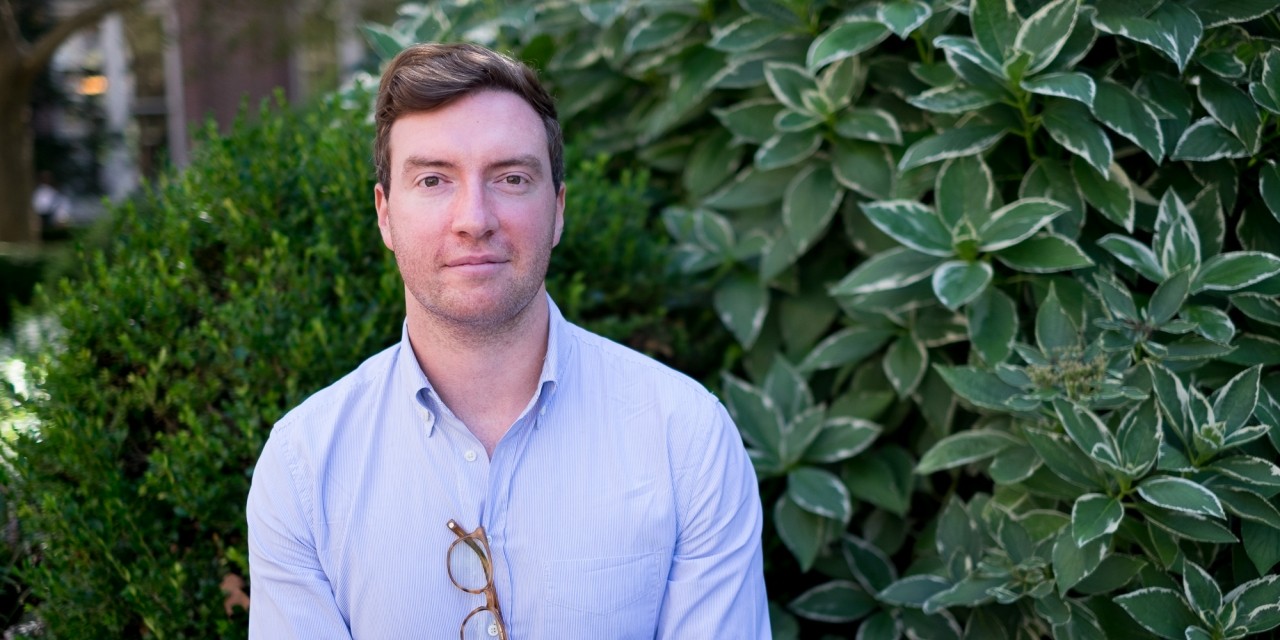 Where did you grow up?
Sydney, Australia.
What drew you to your field?
My teachers. I was fortunate to have teachers, both in high school and as an undergraduate, who could communicate their passion for ancient history and classics in a way that made ancient Rome feel tangible, yet so foreign, at the same time. When I was seventeen, one of them organized a trip to Italy. Spending two days at Pompeii pretty much sealed the deal.
How would you explain your current research to someone outside of your field?
Everyone has probably heard someone say, usually a parent to their child, "Act your age!" My research looks at how acting one's age played out in the Roman Empire, specifically for young men. By thinking of age as a role with various scripts to choose from (like gender), we can start to think about how a society—in this case ancient Rome—constructed an age group. I look for these scripts in various places—speeches, comedy, laws, poetry, monumental inscriptions, coins, graffiti, sculptures—and then track how and why they changed.
What is your favorite thing about being a student at Columbia GSAS?
Designing and teaching my own course through the Teaching Scholars fellowship has to be one of the best experiences I've had at Columbia. It gave me the chance to teach from my dissertation research and test drive these ideas with new pedagogical strategies. But it was also just a great chance to dive deep into ancient history with a group of incredibly bright undergraduates, who ended up teaching me so much in the process, too.
What resources or opportunities that Columbia provides have been most valuable to you?
The Center for Teaching and Learning has lately been a wealth of new teaching ideas and approaches, but also a source of opportunity. Its Lead Teaching Fellow and Senior Lead Teaching Fellow programs have given me the chance to bring some of these ideas to my colleagues, share practices across departments, and dig deeper into furthering my best pedagogical practice. Another, both for my teaching and research, is the Rare Book & Manuscript Library. Some of my favorite teaching moments have happened when I show my students the Roman tombstones (some fairly hefty!) in the collection. The ancient world and its realities, as well as the Latin language (in one of its rawest forms), suddenly come to life for them.
Is there a common misconception about a topic in your field that you wish you could correct?
That before Christianity started to spread to a significant degree, there was not much change during the Roman Empire at the level of social phenomena, such as age roles and sexuality. I don't think we've always been looking hard enough, or in the right places. We need more diachronic narratives in social and cultural history.
What do you consider your greatest achievement?
Besides doing what I love and getting paid to do it? It's a bit trivial, but I once won a public debate against the former governor of my home state (later Australia's Foreign Minister) on the topic "Was Brutus right [to kill Caesar]?" Being on the team for the negative, we had a built-in advantage, though.
Who are your favorite writers?
Anne Carson, Michael Ondaatje, Catullus, Gore Vidal, Irene Nemirovsky, Annie Proulx, Elena Ferrante, John Williams, and E.M. Forster.
Who is your hero of fiction?
Genly Ai (from Ursula Le Guin's The Left Hand of Darkness).
What music have you been listening to lately?
The National, Sibelius, Philip Glass, Kate Bush, Nina Simone, and LCD Soundsystem.
Where is your favorite place to eat on/around campus?
Shake Shack is now dangerously close to campus, but Jin Ramen will always be a solid winter favorite.