Five Minutes, Four Slides, No Notes: Students Present Their Research at GSAS Master's SynThesis Competition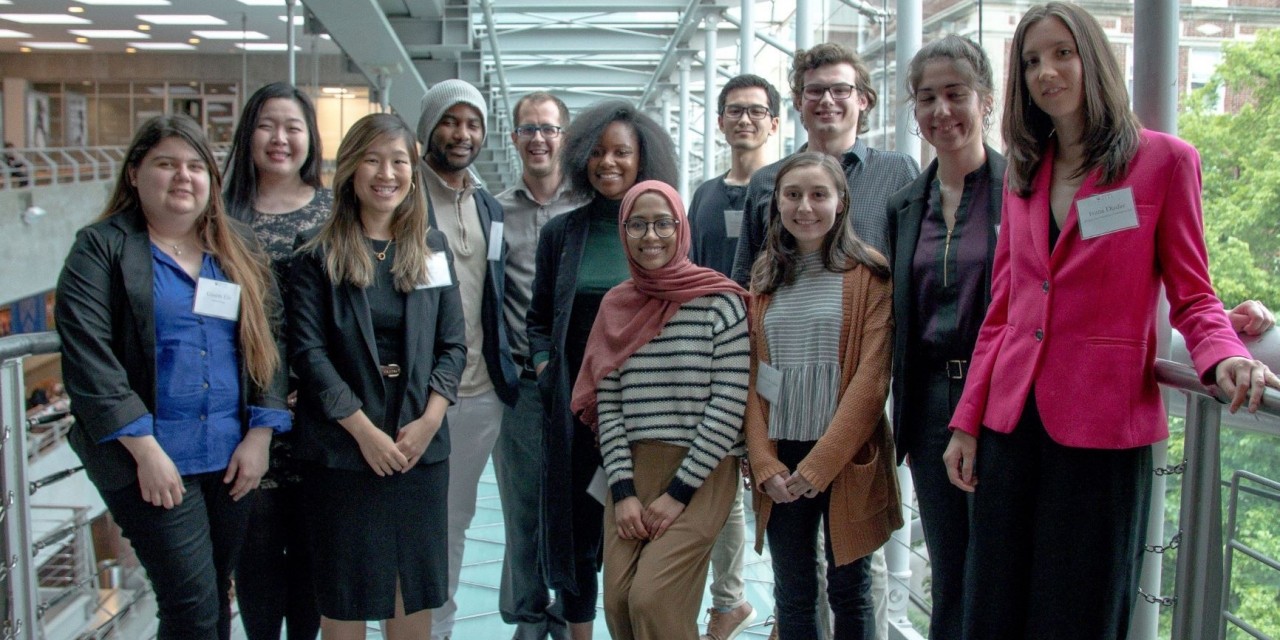 GSAS master's students showcased their thesis research at the fourth annual Master's SynThesis Competition, held on May 9, 2019. In five minutes, using only four slides and no notes, 12 students from as many master's programs presented their research to a general audience and an interdisciplinary panel of faculty and alumni judges. Topics ranged from the genetic relatedness of corals in bleaching events to framing access to water as a human rights issue to using patient-derived stem cells to study ALS. 
Ivana Dizdar, an MA candidate in Modern Art: Critical and Curatorial Studies, was awarded first-place for her presentation on "He Loves Me Not: The Art of Tanja Ostojić and Daniela Ortiz, from EU Migration to Anti-Celebration." Her advisor is Rosalyn Deutsche, Visiting Professor at Barnard College. 
"Many see art as something abstract and inaccessible, something self-contained, even something that doesn't have a concrete relationship to the real world," observed Dizdar. She found preparation for the SynThesis competition useful because it "helped me develop and test ways of articulating contemporary art's relationship to other areas, especially politics, in a way that would be meaningful to people across disciplines."
Michelle Lee, an MA candidate in Global Thought, won second-place for her presentation on "Beyond Big Brother: Implications of China's Social Credit System for Global Governance." David Park, Faculty Director of the MA in Global Thought and Dean of Strategic Initiatives for the Faculty of Arts and Sciences, serves as her advisor. 
MA candidate in Religion Clayton Raithel won third-place for his presentation, "To Think, To Feel, To Know: Affective Alignment and its Political Implications." His advisor is Gil Anidjar, Professor in the Department of Religion, the Department of Middle Eastern, South Asian, and African Studies (MESAAS), and the Institute for Comparative Literature and Society (ICLS).
This signal event for Master's programs enables students to synthesize and sharpen their theses so they can be explained to a general audience. "Thinking through one's 'elevator pitch' is a great exercise," said Raithel, "and reminded me of why it was I became interested in my topic in the first place." Lee added, "My research can take me into some pretty specific focus areas, but this helped me think about the 'so what?' and 'why should I care?'" 
"The Master's SynThesis Competition," says Richard Slusarczyk, Associate Dean of Academic & Student Affairs, "pushes students to crystallize their research and incorporate additional skills — oral communications and visualization — that is useful no matter what they go on to do next. It is also an inspiration to see the range and depth of MA research at Columbia: We are so proud of what our master's students accomplish."