GSAS Convocation 2018: A Photo Essay
At GSAS Convocation on May 13, thousands of loved ones, faculty, and staff gathered on the Morningside Campus to celebrate 350 graduating doctoral students and 600 graduating master's students.
Below are some photos taken throughout the day. Visit the GSAS Facebook page to see many more.
Image Carousel with 15 slides
A carousel is a rotating set of images. Use the previous and next buttons to change the displayed slide
Slide 1: PhD graduates line up in Lerner Hall.

Slide 2: Family time before the PhD ceremony.

Slide 3: PhD candidates take their seats for the ceremony.

Slide 4: Devon T. Wade's PhD in Sociology is awarded posthumously and received by his brother, Stevon Wade, and mother, Suzanne Wade.

Slide 5: Yelena Zhuravlev, a graduate of the PhD program in Genetics and Development, delivers the candidate's remarks.

Slide 6: Dean Carlos J. Alonso greets Ashley Greer, PhD candidate in Applied Behavioral Analysis, and her son.

Slide 7: PhD candidates return to their seats after the presentation of the graduates.

Slide 8: Faculty applaud the doctoral graduates as they leave the ceremony.

Slide 9: MA candidates process to the ceremony.

Slide 10: MA graduates take their seats.

Slide 11: A pre-ceremony selfie.

Slide 12: A round of applause for the mothers in the audience.

Slide 13: David B. Madigan, Executive Vice President for Arts and Sciences, delivers the keynote address to the MA graduates.

Slide 14: Jonah Ortiz, MA candidate in Political Science, addresses the Class of 2018.

Slide 15: Dean Alonso greets Jacqueline Altamirano Marin, MA candidate in Human Rights Studies, as her name is read.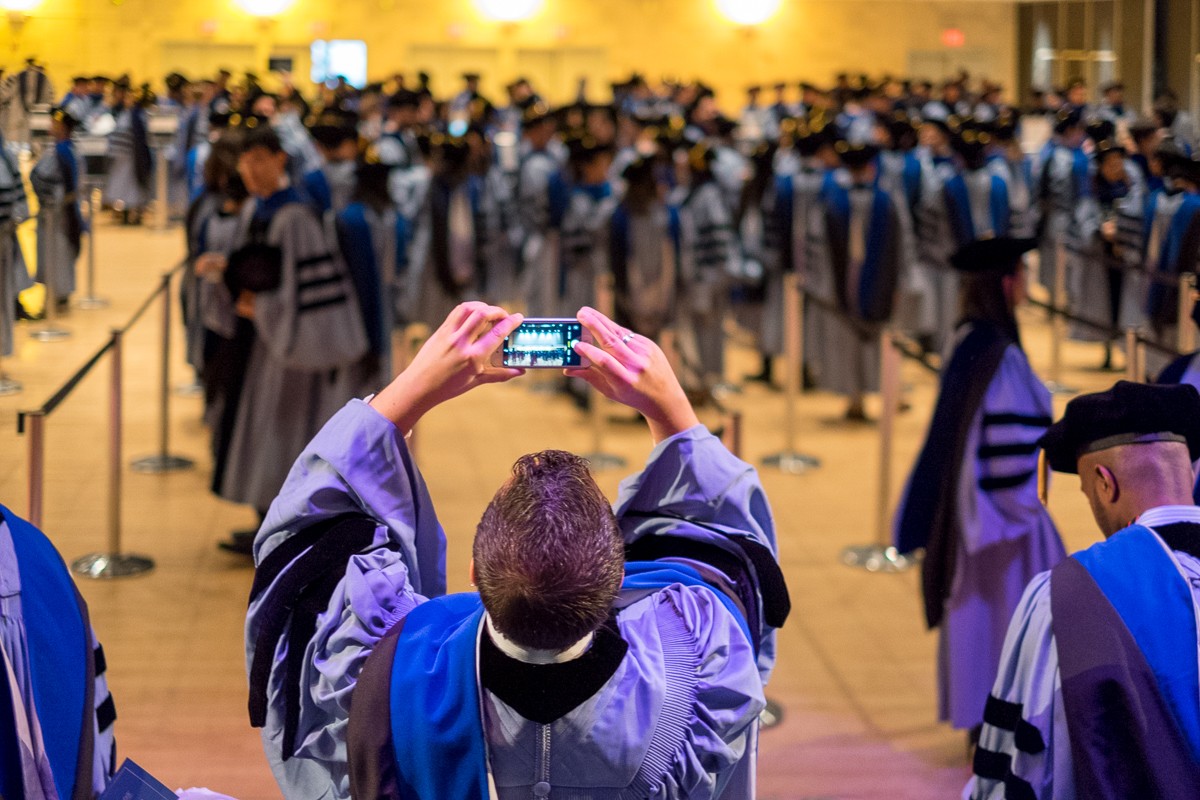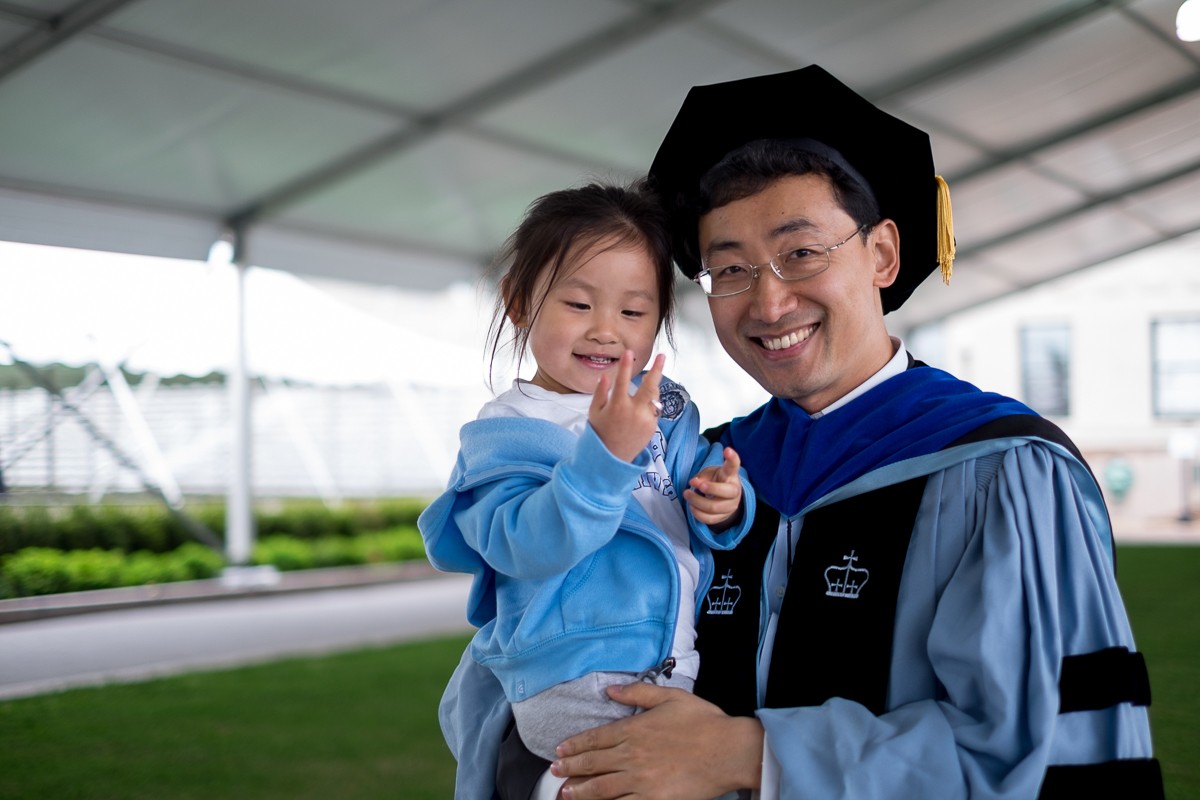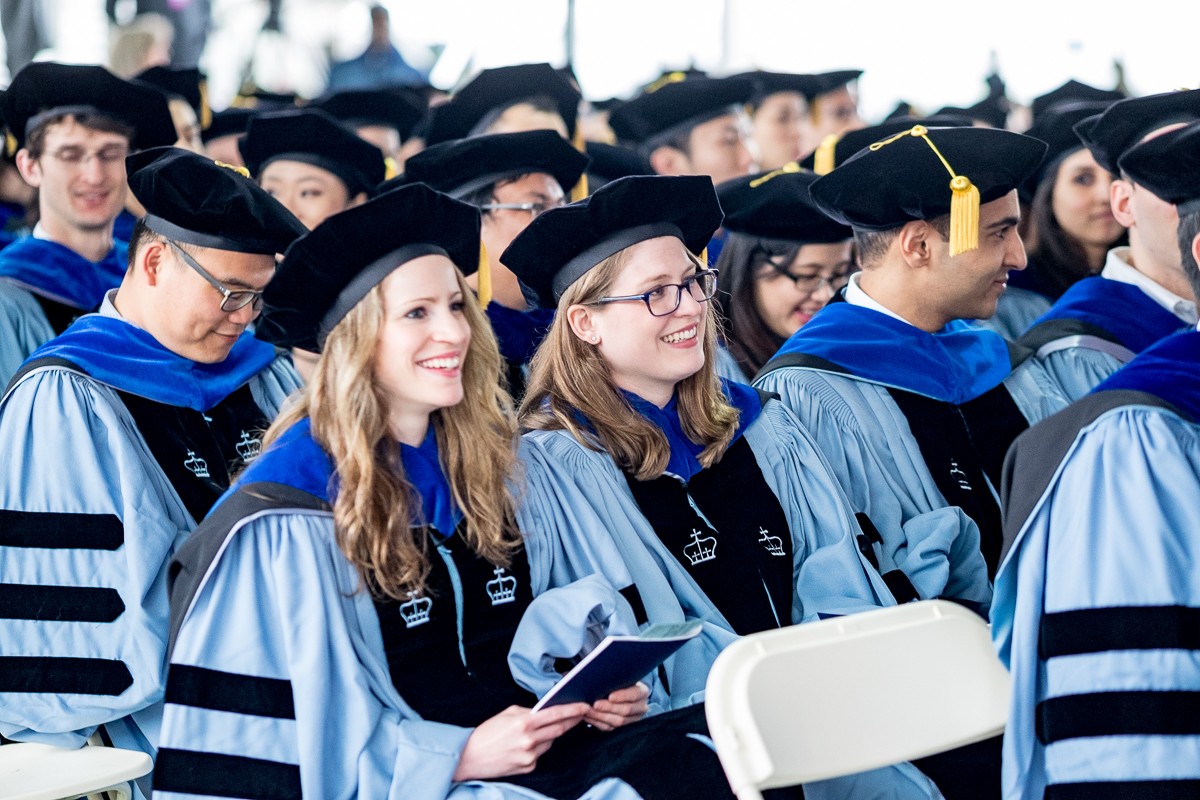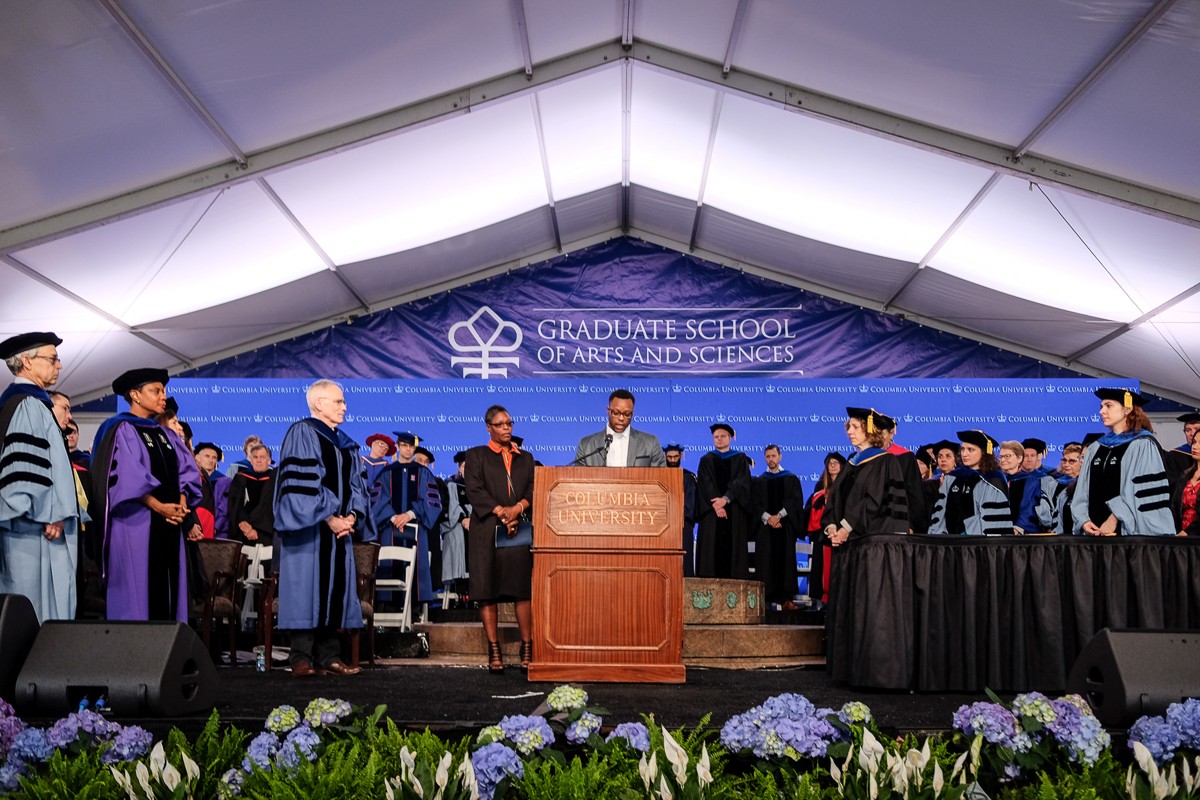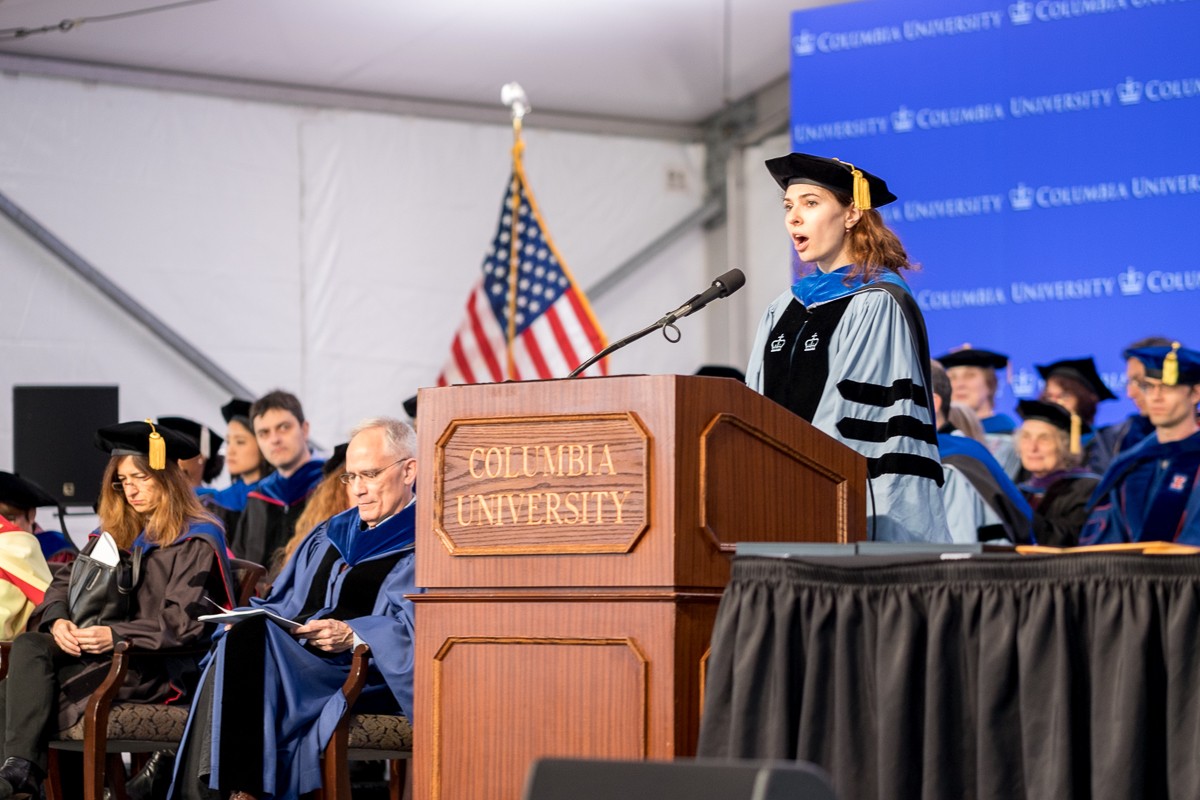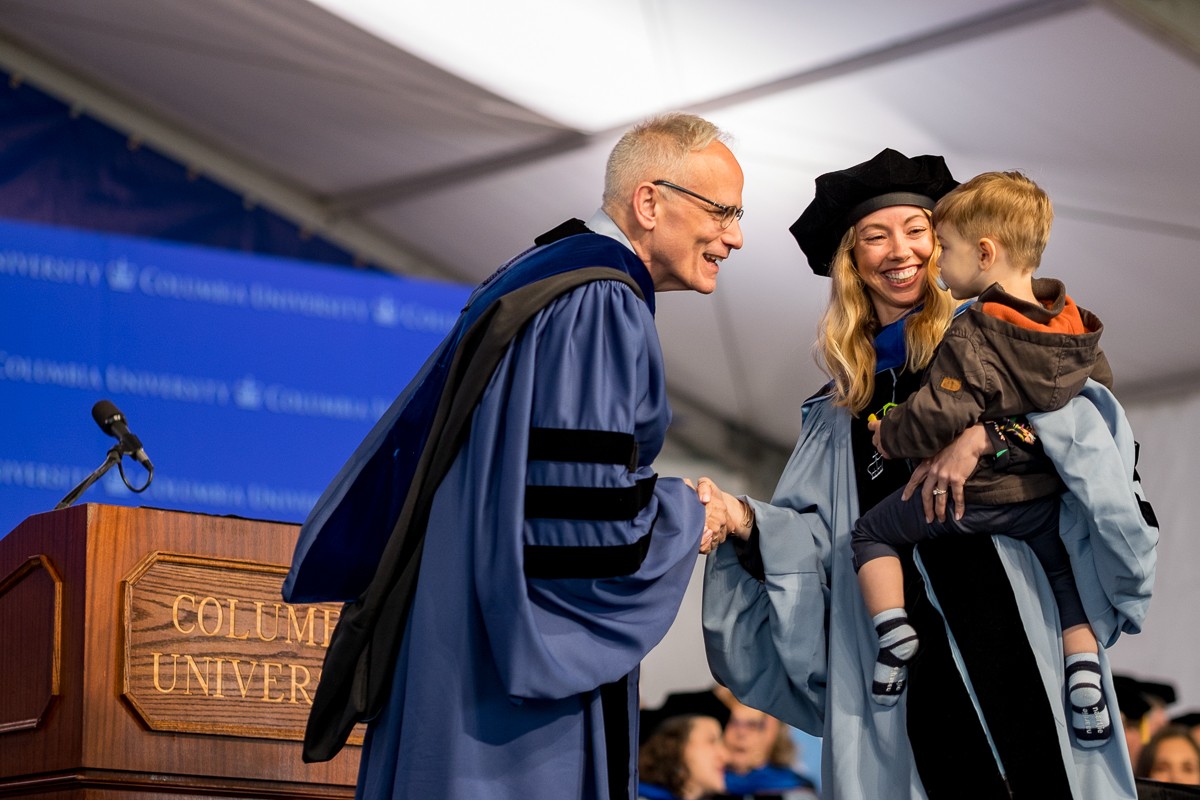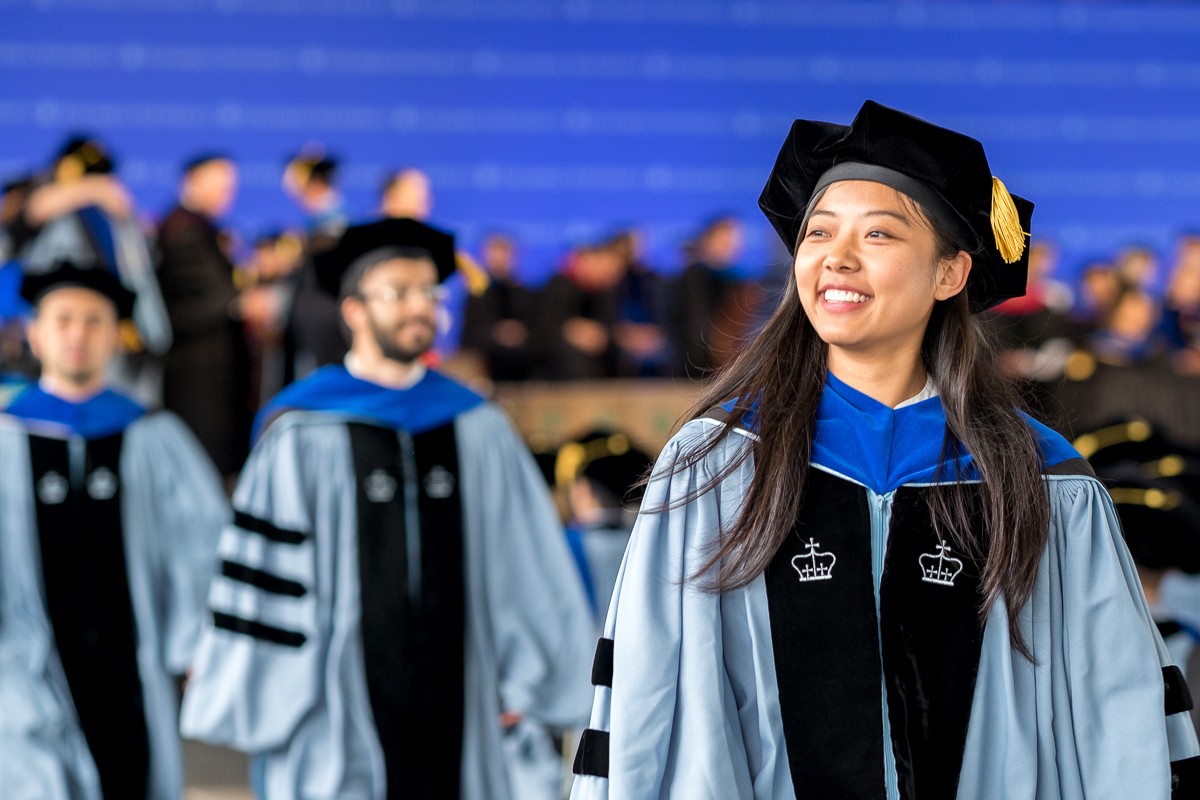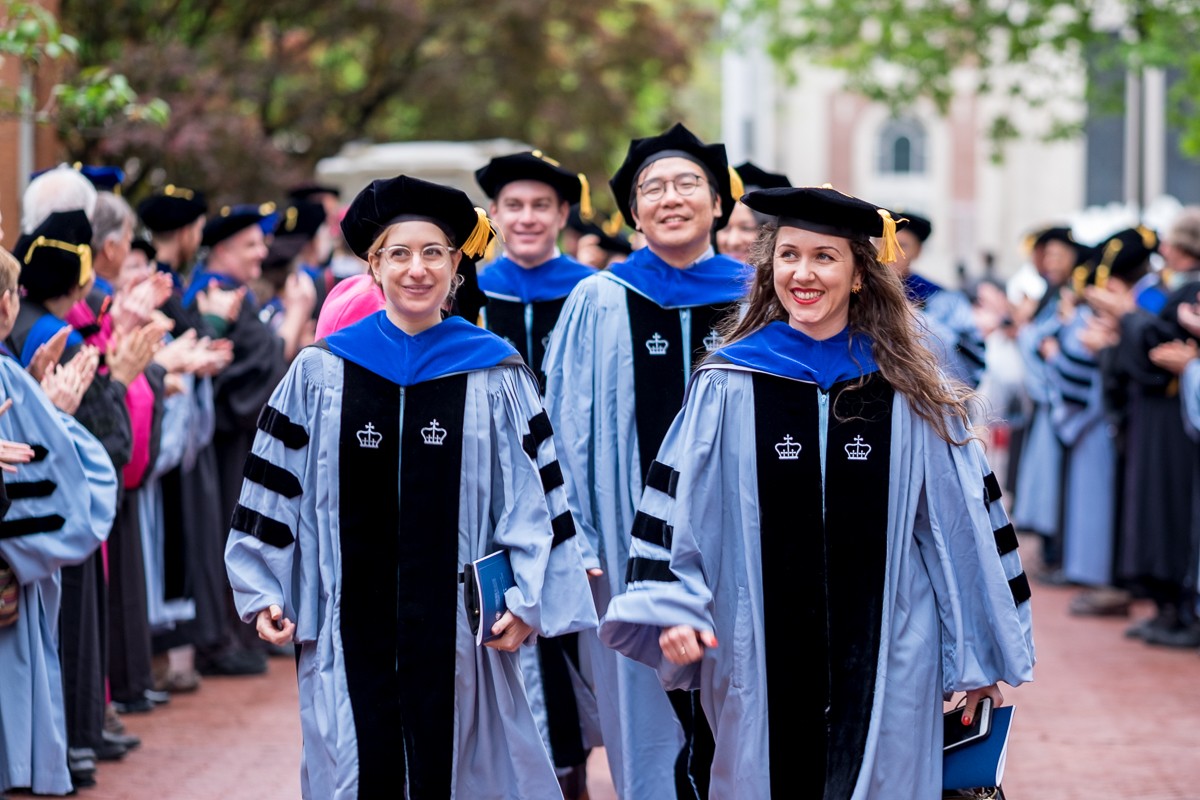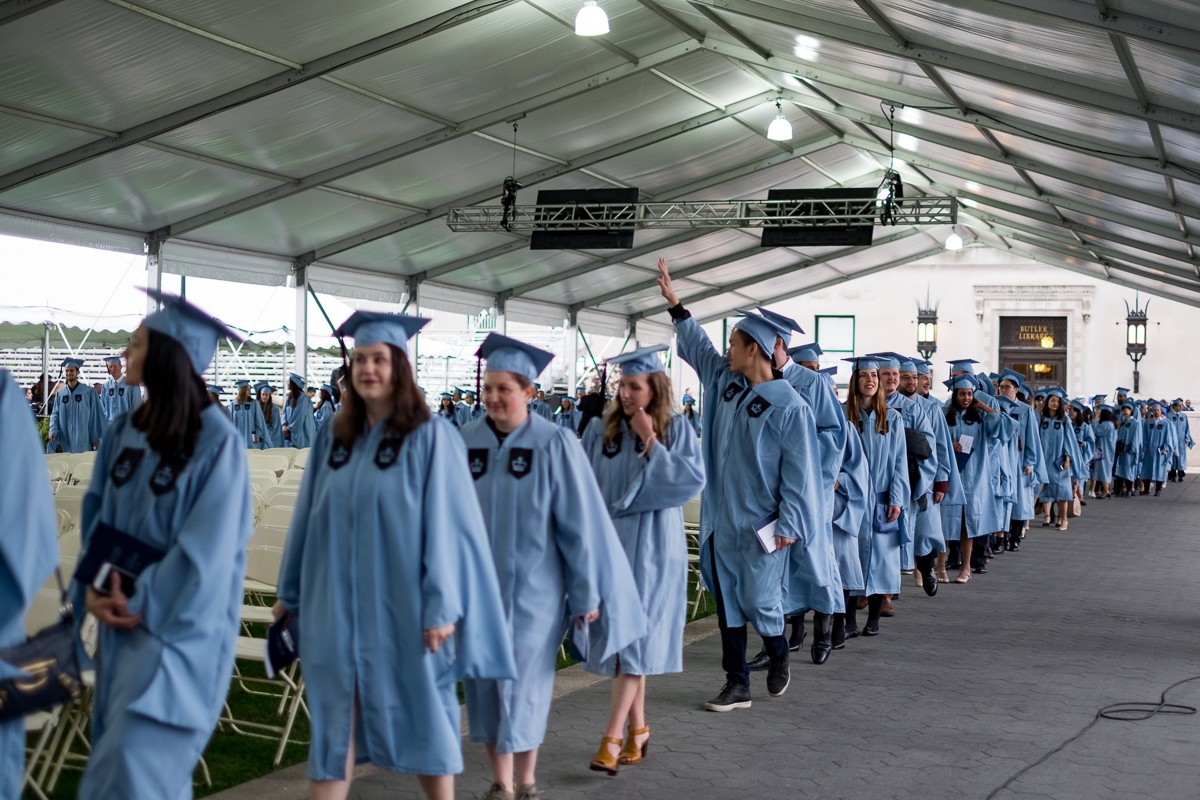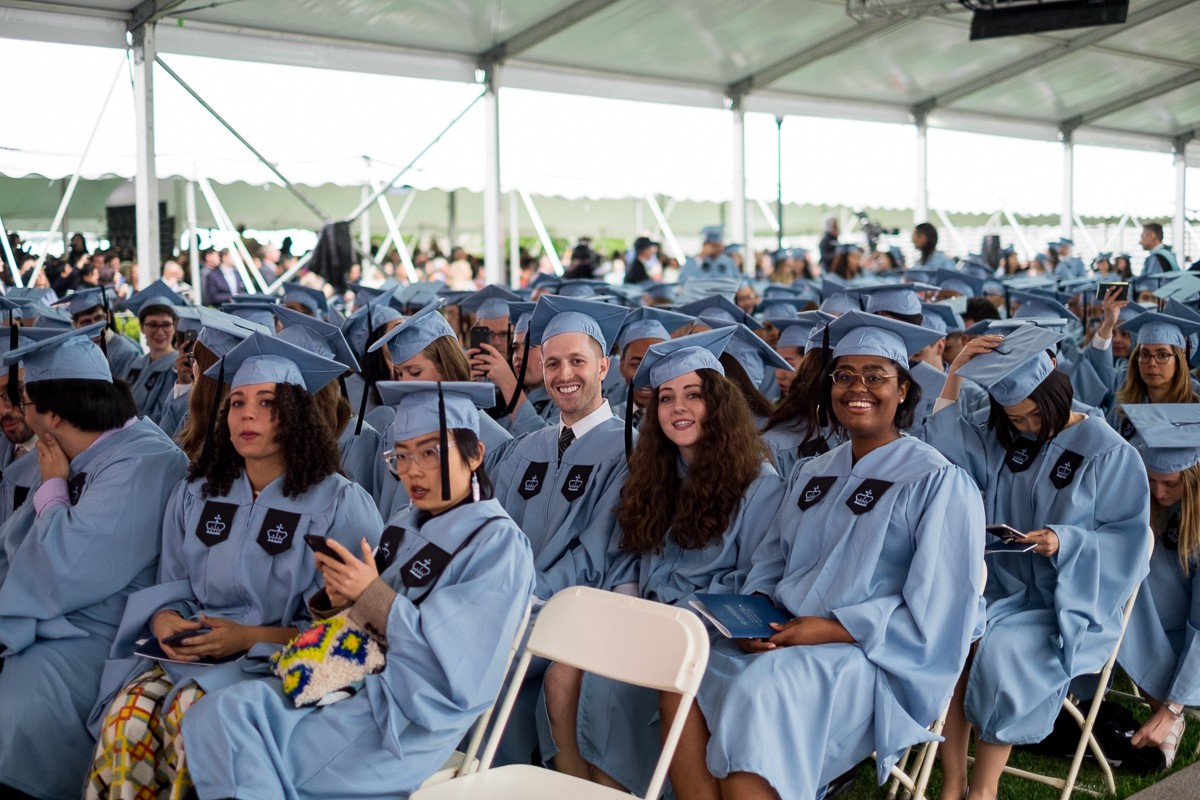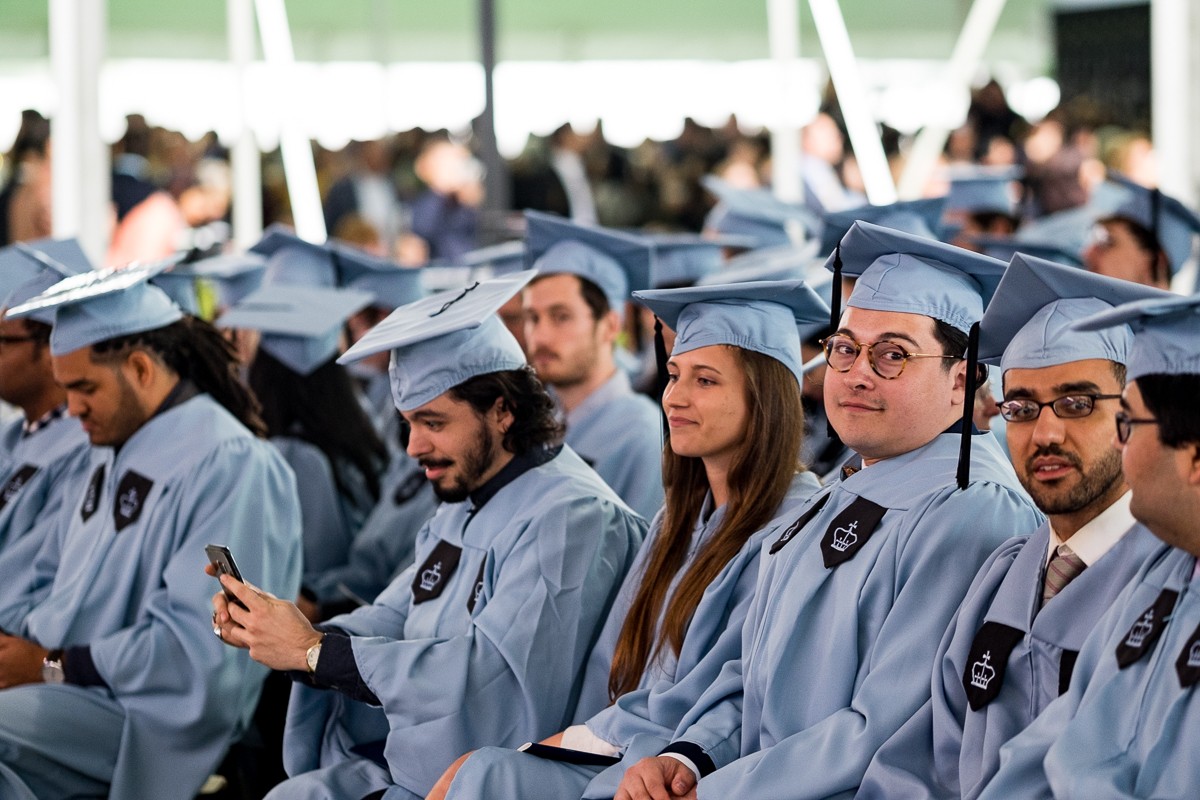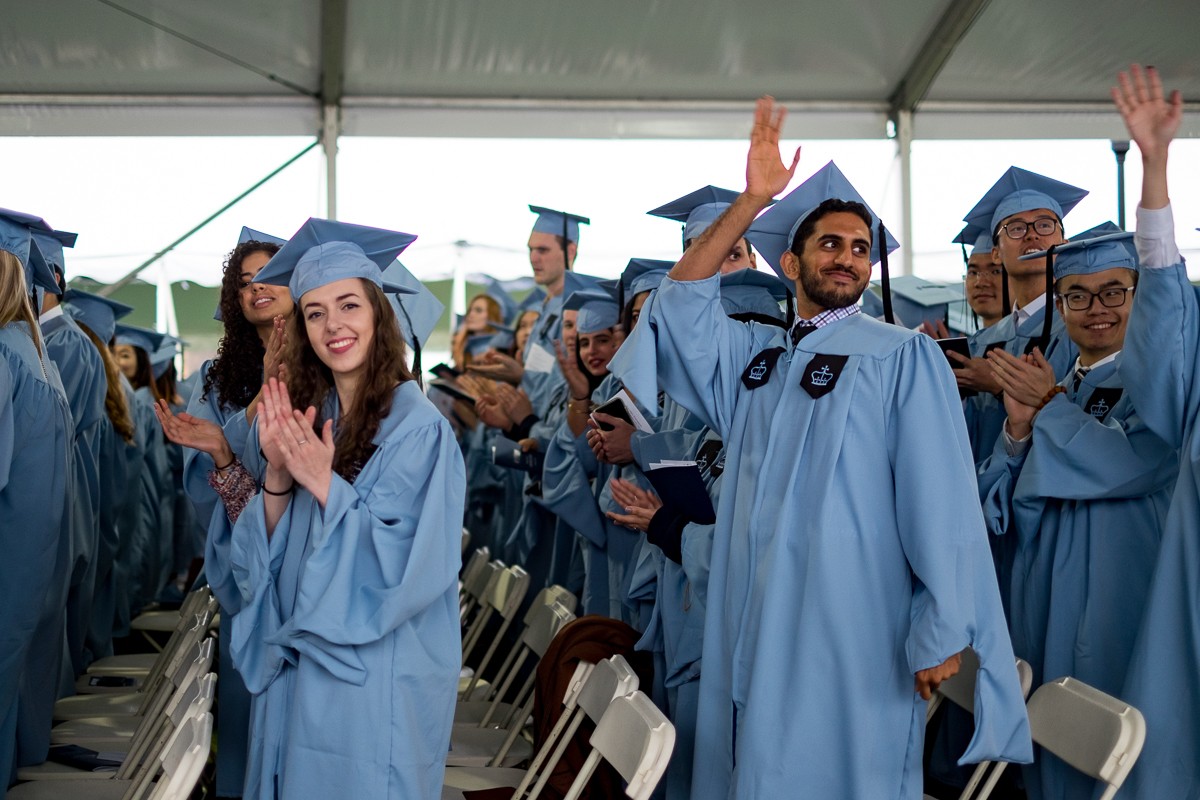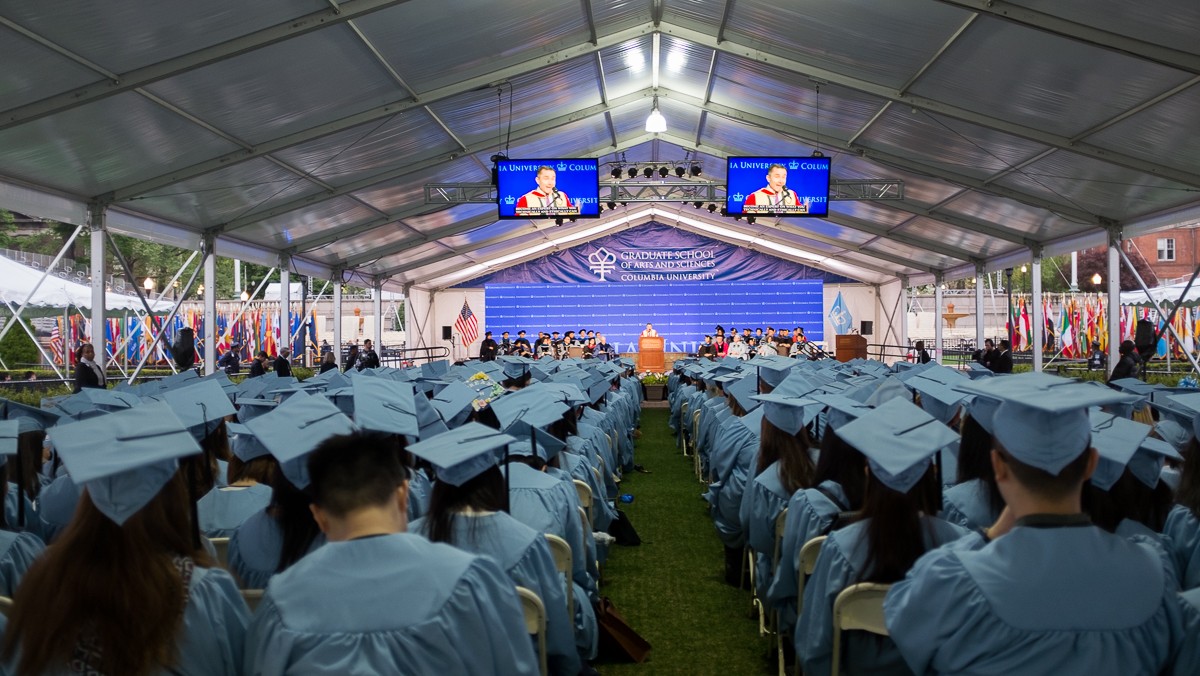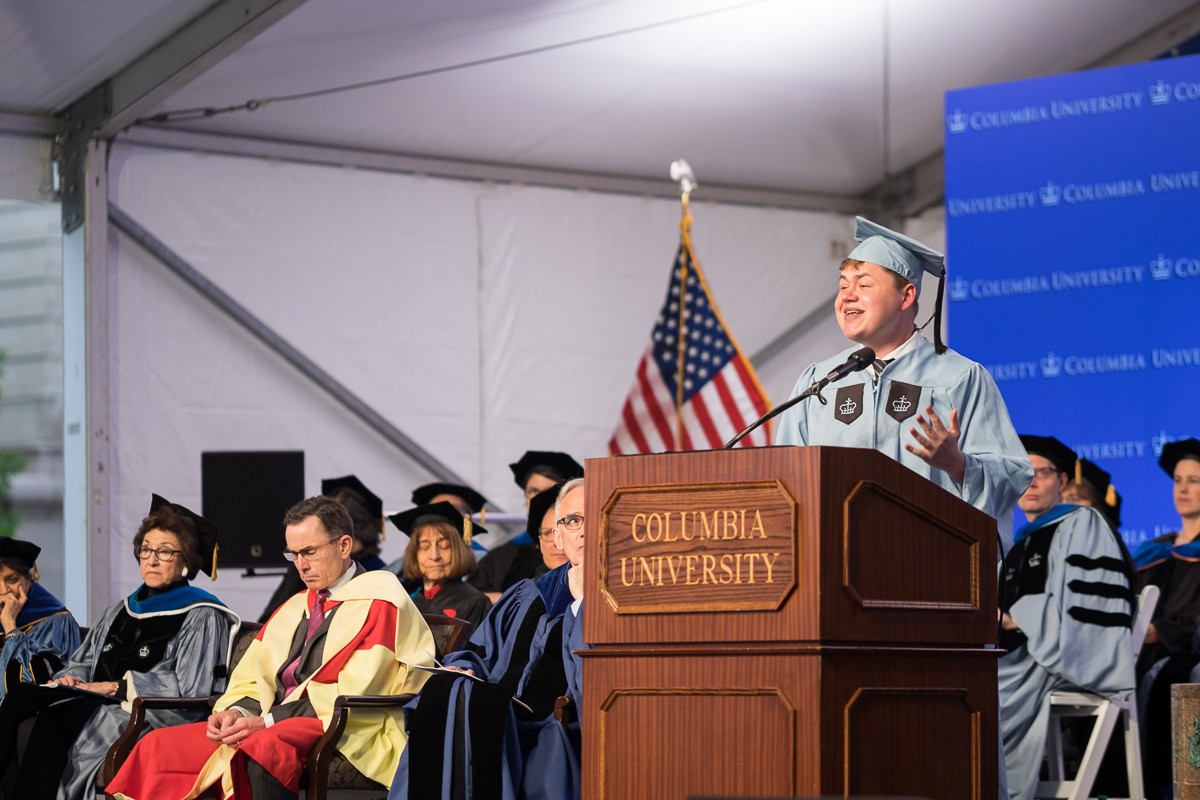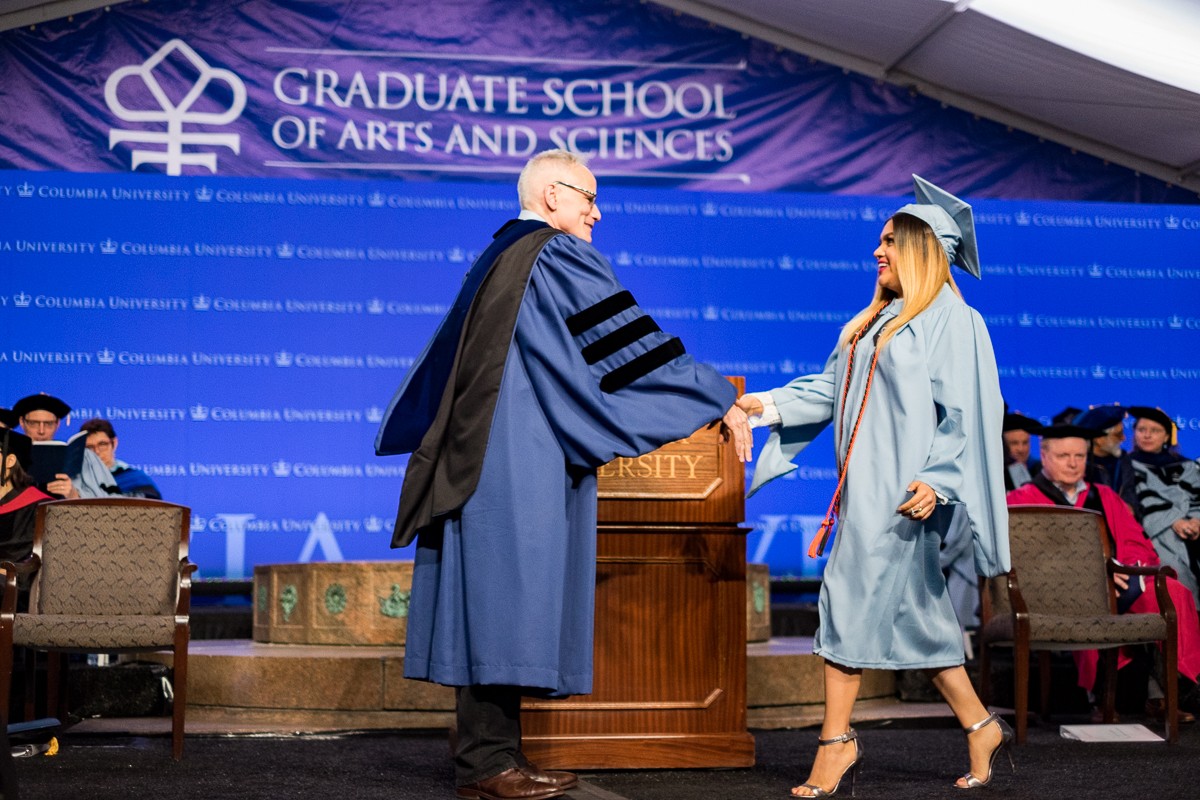 Previous
Next