James Shee, PhD Candidate in Chemical Physics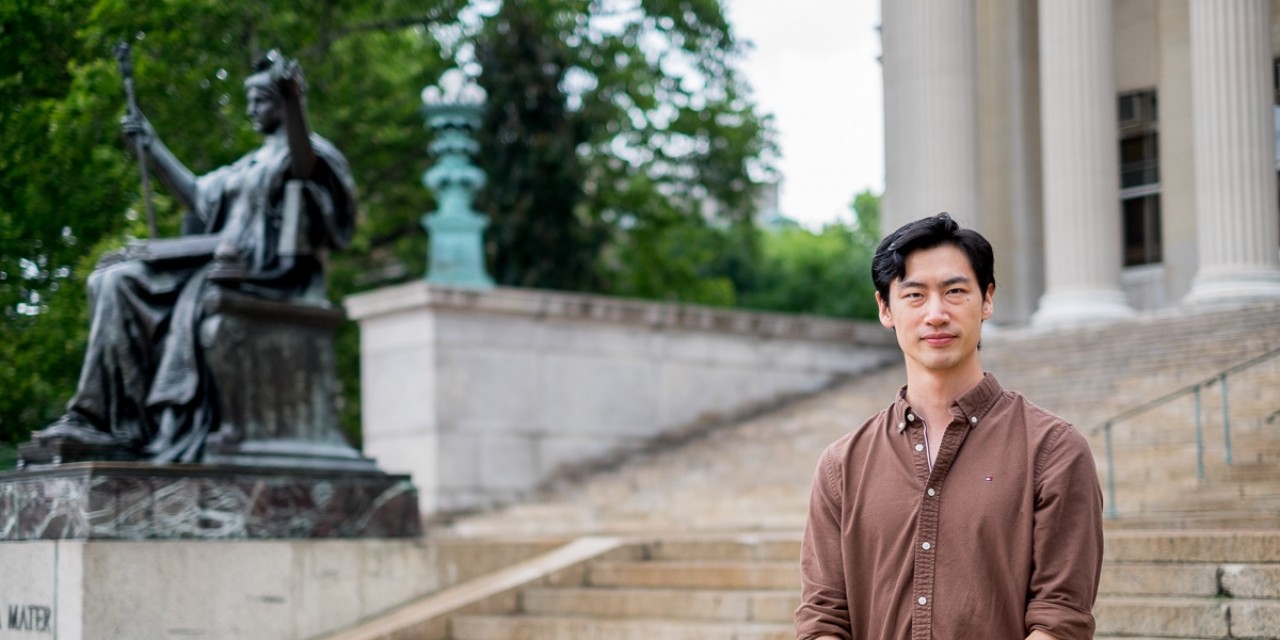 Where did you grow up?
El Dorado Hills, CA.
What drew you to your field? 
My previous career as a ballet dancer (with the San Francisco Ballet and the National Ballet of Canada) revealed the importance—the necessity, even—of creating and appreciating beauty and aesthetic phenomena. As an undergraduate, I noticed that many professors in fields such as mathematics and theoretical science possessed an aesthetic sensibility that guided their teaching and research in a rather marvelous way. I aspired to see the beauty in the equations and physical insights that made their eyes twinkle with such excitement and awe! 
Frequently, in my classes on quantum mechanics, lengthy (yet often elegant) mathematical derivations led to weird and counterintuitive claims about the physical nature of things. For example, a particle can tunnel through walls and exist in a superposition of states. An observer, upon measurement, can collapse these possibilities onto an outcome that can be predicted with only some probability. Weirder still is the dependence of a quantum state on all possible paths that lead to it. What astounds me, even now, is that this theoretical framework—which in the eyes of the imagination can produce a worldview that involves, well, many worlds—also has the capacity to yield accurate and useful predictions about the real world as we know it.
How would you explain your current research to someone outside of your field?
My research aims to make accurate predictions about the electronic properties of molecules and materials using quantum theory, random walks, and supercomputers. In my graduate studies, I have developed a strategy to sample efficiently the "paths" mentioned above, and to use graphical processing units to dramatically accelerate these calculations.
What is your favorite thing about being a student at Columbia GSAS?
I dislike crowded subway cars, but a campus crowded with ideas is definitely one of the greatest things about Columbia. I appreciate the freedom and opportunities that I have had to learn here—through classes, classmates, faculty, and research—but Columbia is also unique because it is in the heart of one of the world's foremost cultural centers, where the mind is continuously stimulated to blossom and discover (e.g., at Lincoln Center, the Metropolitan Museum of Art, Riverside Park, or Yankee Stadium).
What resources or opportunities that Columbia provides have been most valuable to you?
The proximity and interdisciplinary nature of the academic community. The libraries, subsidized housing, and extracurriculars also have been nice!
What do you consider your greatest achievement?
I am glad to have contributed in my own way, through both dancing and research, to beauty, humanity, and understanding in the world. I hope beyond all else, to enrich the lives of others.
Who are your favorite writers?
Friedrich Nietzsche, William Shakespeare, and Roald Hoffmann.
Who is your hero of fiction?
Rocky Balboa and Forrest Gump.
Who are your heroes in real life?
Beethoven, Maurizio Pollini, Franco Corelli, Albert Einstein, Richard Feynman, Mikhail Baryshnikov, Fernando Bujones, and my parents.
Who in your field do you consider to be a role model?
My advisors: Richard Friesner and David Reichman.
If you were to die and come back as a person or a thing, what would it be?
Perhaps a wild horse or a bird.
What music have you been listening to lately?
Verdi and Mozart operas, Beethoven quartets and violin sonatas. Also: Drake, Nas, Guns N' Roses, Creedence Clearwater Revival, Chris Stapleton, and the Rolling Stones.