Jennifer Rhodes, PhD Candidate in Italian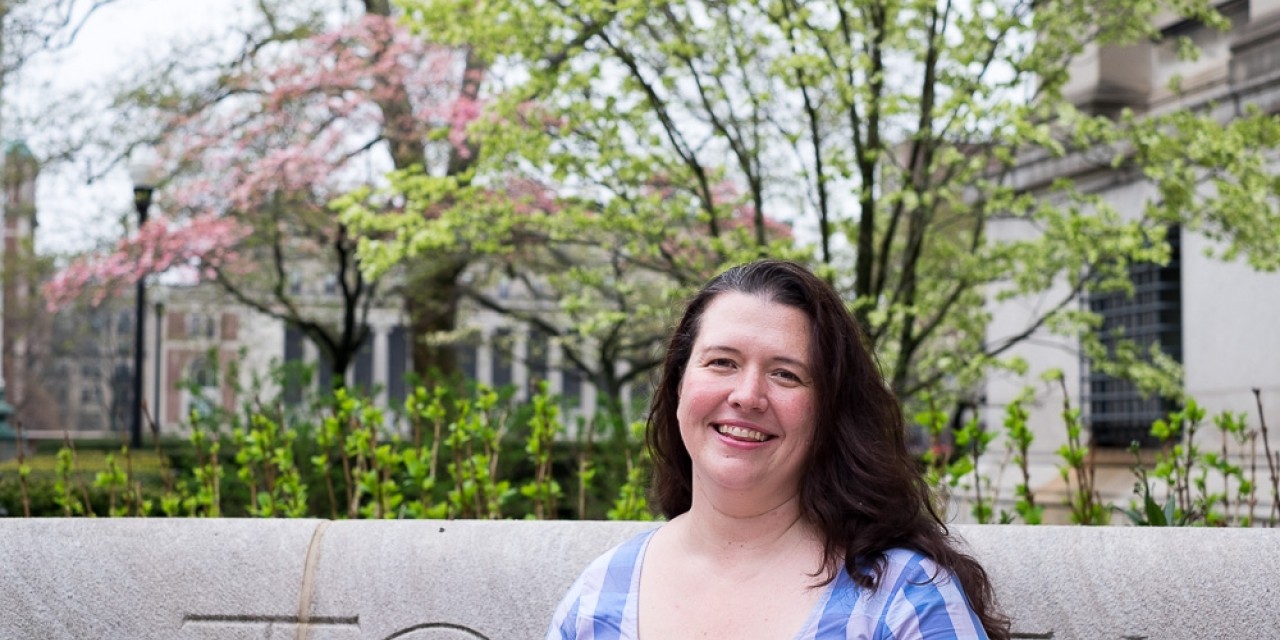 Where did you grow up? 
Austin, TX.
What drew you to your field? 
The chance to spend my workdays thinking and talking about words and music.
How would you explain your current research to someone outside of your field? 
I look at the ways in which ideas change as they are translated across time, culture, language, and medium. Right now I am researching the composer and theorist Richard Wagner's influence on the twentieth-century European novel. How do theories about musical performance affect the telling of stories on a page?
What is your favorite thing about being a student at Columbia GSAS?
Teaching Literature Humanities has been one of the greatest experiences of my life. I was a Columbia College undergrad many years ago, and having the chance to revisit these texts again from the other side of the table has been an absolute delight. My eighteen-year-old self would be disgusted with me, but I've developed a particular fondness for St. Augustine.
What resources or opportunities that Columbia provides have been most valuable to you?
I am a latecomer to archival research, but the Rare Book & Manuscript Library absolutely takes my breath away—the treasures there are endless. Participating in the libraries' Pine Tree Scholars program, which focuses on bookmaking practices, has also completely transformed the way I think about my research. More generally, the chance to spend years collaborating with brilliant professors and students is hard to beat.
Is there a common misconception about a topic in your field that you wish you could correct?
Opera is exciting!
What do you consider your greatest achievement?
I still can't quite believe I get paid to read books, go to the opera, and think.
Who are your favorite writers?
Boccaccio, Rabelais, and Proust.
Who is your hero of fiction?
Eugene Onegin.
Who are your heroes in real life?
John Crosby, who founded the Santa Fe Opera, had a wild idea about starting an opera company in the middle of the desert, and just went and built it from the ground up. I think of that any time things seem challenging.
If you were to die and come back as a person or a thing, what would it be?
A sea otter.
What music have you been listening to lately?
A lot of Wagner. I've also been trying to get my three-year-old son into Cats so we can go see it for my birthday. It's my eighties kitsch dream come true.
Where is your favorite place to eat on or around campus?
There is no better comfort food than the special shiro at Massawa. It is perfect.