JM Chris Chang, PhD Candidate in East Asian Languages and Cultures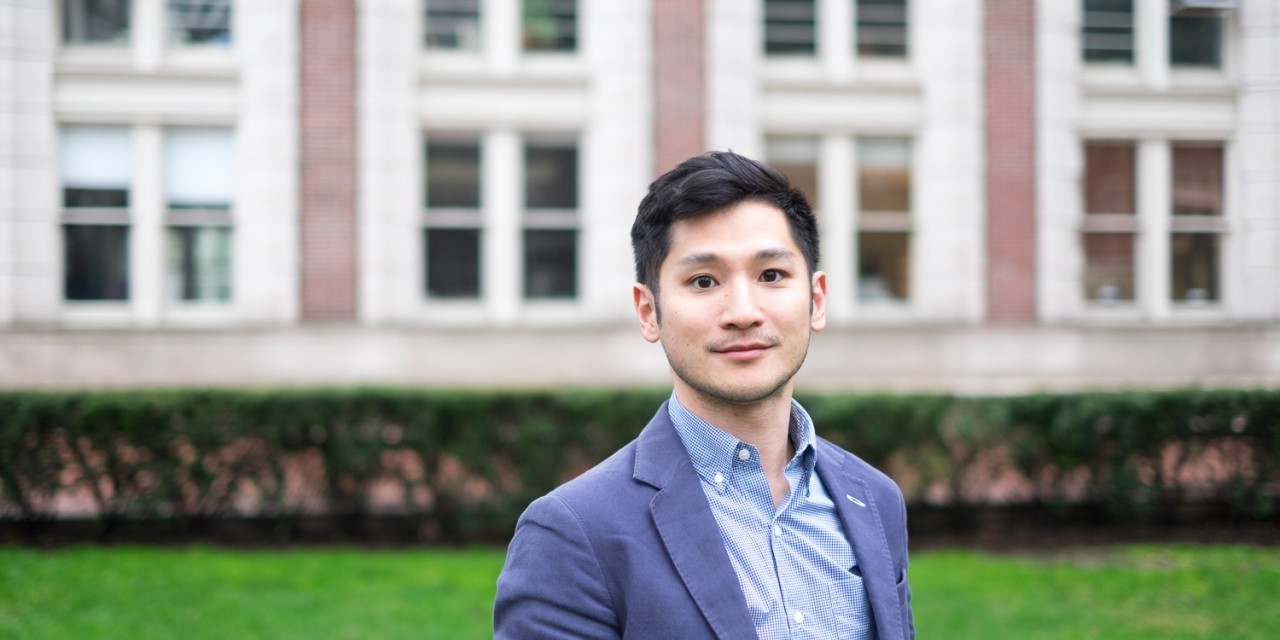 Where did you grow up?
Northern New Jersey.
What drew you to your field?
As an undergraduate, I was a Europeanist with interests in comparative literature and history. China was off the map. I told myself that China was a familiar part of the world to which I could always go back. After college, I spent some time traveling and working in Asia, and discovered that I knew absolutely nothing about China. The people and the sense of place were so different from what I had been taught to think growing up. I found myself trying to engage through history—looking at things through history was a means of grounding them. Both the interest and the habits that went with the experience stuck with me, and I decided to come to Columbia to study Chinese history.
How would you explain your current research to someone outside of your field?
My research focuses on the habits and ethics of the low-level bureaucracy in Maoist China. More specifically, I am interested in bureaucratic practices of file-making and investigation as they pertain to the documentation of persons. In the Mao era, there existed a comprehensive system of individual dossiers for nearly all Chinese subjects. These dossiers were held in secrecy and approximated a CV, a political biography, and an intelligence report rolled into one. My project tries to retrace the politics and the methodology surrounding the production of these files in an attempt to understand issues of administration, local justice, and the archive.
What is your favorite thing about being a student at Columbia GSAS?
The people, of course. History and EALAC have big cohorts, and getting to know such exceptional individuals is just compensation for six or more years of graduate study. For most of my time here, I have lived in Columbia housing with my dear friend in the program, whom I first met on visit day.
What resources or opportunities at Columbia have been most valuable to you?
I have been fortunate to have superlative faculty advisors. That has made my time at Columbia more rewarding and productive. I am very grateful that the Weatherhead East Asian Institute, in tandem with our department, brings together valuable perspectives from different disciplines and generously supports graduate student research. Both our department and WEAI have backed countless graduate student initiatives to organize professional conferences, workshops, and trainings over the years.
Is there a common misconception about a topic in your field that you wish you could correct?
Perhaps not a misconception so much as a point that I thought little about until recently: Most people are inclined to approach Mao Zedong as a dictator, full stop; but Mao perpetually presented himself as a populist democratic leader, mobilizing the masses against established and reactionary bureaucratic forces. We are generally familiar with Weber's notion that there is some sort of inherent contradiction between the bureaucratic rule of experts and the ideals of democracy. Strangely enough, Mao some time later came to precisely the same conclusion through a separate process of reasoning. If we take Mao seriously, his answer to overcoming the "iron cage" was permanent revolution, whereby the renewal of popular passions—often entailing the use of violence—was the only means to keeping technocracy at bay. But that innate tension between bureaucratic and populist democratic values underlies the politics of many societies, not just Maoist China. Chinese history reminds us that not only the state is capable of violence, and that the masses are always virtuous—until they are not.
What do you consider your greatest achievement?
While I should not continue to take credit for the accomplishments of others, I have to say that I am extremely proud to have taught the EALAC Undergraduate Thesis Workshop for the past two years. The course is designed to help senior thesis writers develop a project proposal for their senior theses, and in both years I was fortunate to have smart, passionate students who went on to write great papers. Beyond that, I would say barely passing third-year Japanese.
Who are your favorite writers?
While orals preparation destroyed my ability to appreciate books by reading cover to cover, I am still a huge fan of the Chinese novelist Mo Yan. In particular, I sympathize with Mo Yan's bastard antiheroes, like Ding Gou'er in The Republic of Wine or Ximen Nao in Life and Death Are Wearing Me Out. Mo Yan's antiheroes are often seized by good intentions, but seem to always be missing out on essential information, which causes them to screw up everything. You could say that there is a non-teleological theory of history in Mo Yan's novels, one that is very much informed by the recent past.
Where is your favorite place to eat on or around campus?
Chapati House on Broadway, and ROKC for ramen in Hamilton Heights.