Marlow Davis, PhD Candidate in Slavic Languages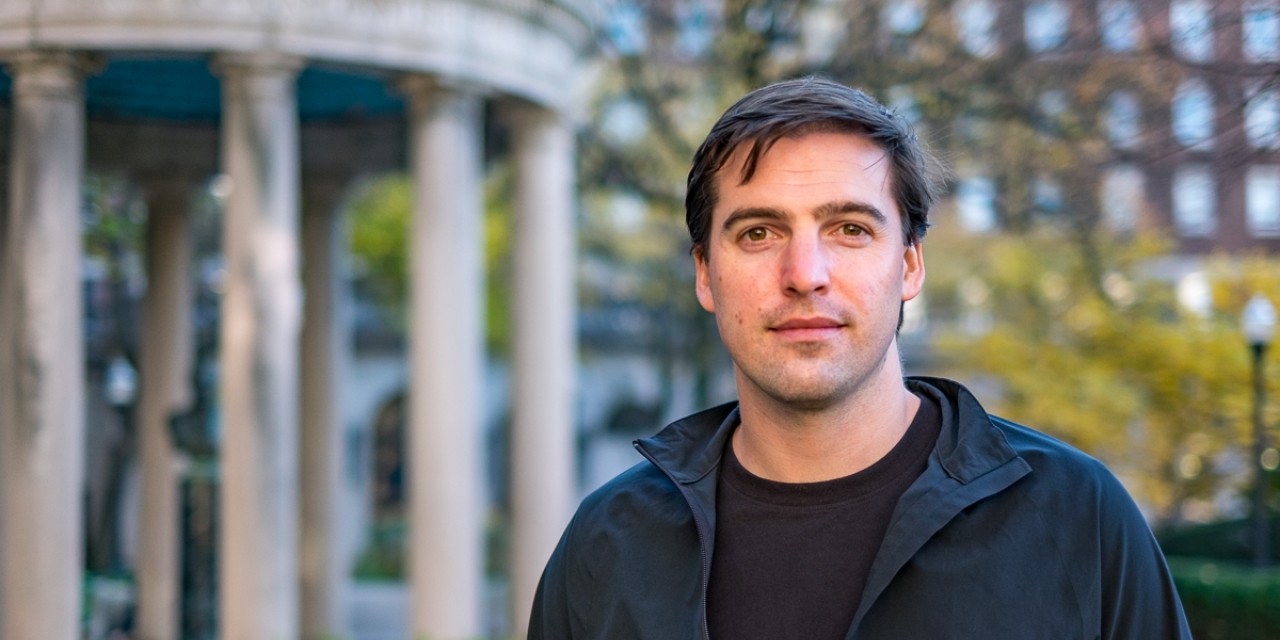 Where did you grow up? 
Darnestown, MD.
What drew you to your field? 
I was drawn to Slavic studies by the psychological depth of the great nineteenth-century Russian novels, the Cold War-era processes of cultural "othering" engaged in by both the USA and the USSR, the mystique of the Cyrillic alphabet, and my hopefulness for the future of post-Soviet states.
How would you explain your current research to someone outside of your field? 
I'm writing about an unpublished autobiographical text from the Bakhmeteff Archive of Russian and East European Culture here at Columbia. The author, Iraida Barry, fled Russia after the October Revolution and settled in Istanbul, where she became one of the first notable female sculptors of the new Turkish Republic. She lived a deeply unconventional life, and her writings are just as unconventional. I am studying the techniques of autobiographical storytelling that Barry uses to express her unprecedented social, political, and artistic identity. She finds ways to speak from a position that was historically muted.
What is your favorite thing about being a student at Columbia GSAS?
The density and variety of talented and intelligent people.
What resources or opportunities that Columbia provides have been most valuable to you?
The libraries and librarians.
Is there a common misconception about a topic in your field that you wish you could correct?
Russian is rightly considered a challenging language to learn, but that's not due to its non-Latin alphabet. Learning Cyrillic is actually the easiest part (and one of the most fun parts, in my opinion!).
What do you consider your greatest achievement?
My book Signal to Noise. It is available at the gallery/bookstore Printed Matter, Inc., and was shown at the 2017 New York Art Book Fair at MoMA PS1.
Who are your favorite writers?
Novels: William Gaddis. Short stories: Donald Barthelme. Poetry: Velimir Khlebnikov. Academic writing: Michel Foucault.
Who is your hero of fiction?
Dr. Bernard Rieux from Albert Camus' The Plague.
Who are your heroes in real life?
Barack Obama.
What music have you been listening to lately?
Leikeli47.
What is your favorite blog or website?
The Economist.
Where is your favorite place to eat on/around campus?
Absolute Bagels.