Seth Stewart Williams, PhD Candidate in English and Comparative Literature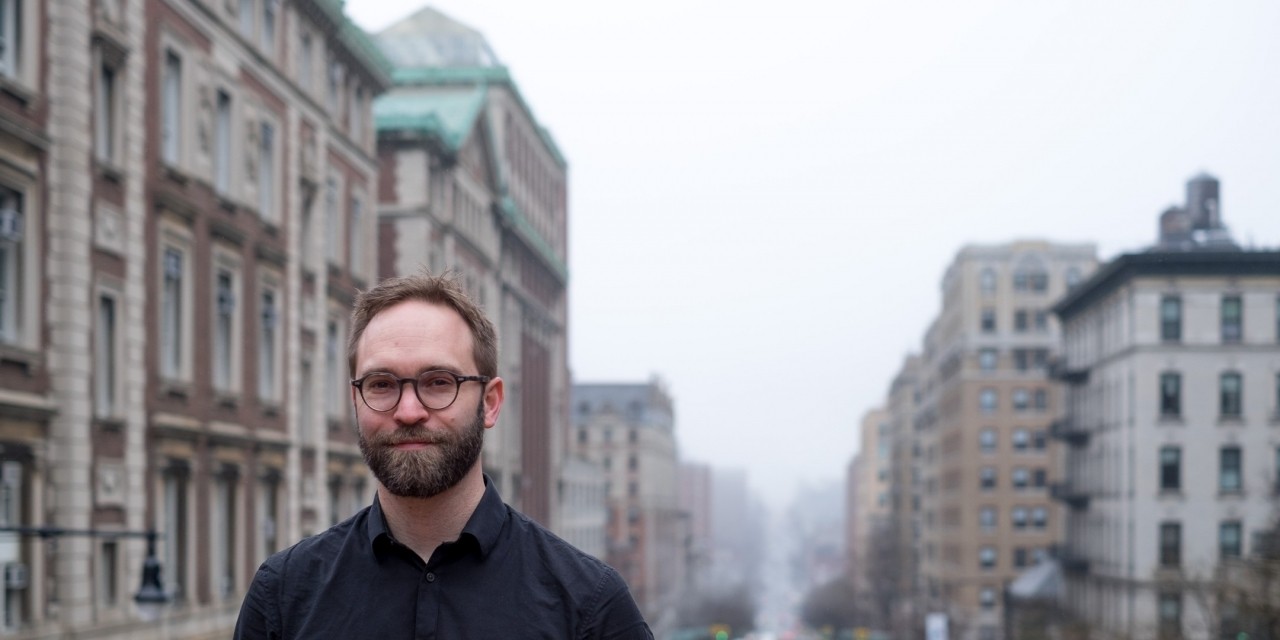 Where did you grow up?
Davis, CA.
What drew you to your field?
I work across two fields: early modern literature and dance studies. I first started reading poems because back in fifth grade the librarians rewarded you for that with pizza, and then of course I got hooked. I first started dancing because my high school offered West African dance for PE, and I couldn't get enough of it. I went on to a performance career in dance, reading voraciously in my down time, and ever since it has been a long, fun slog to draw these two interests closer together and to find my own research niche.
How would you explain your current research to someone outside of your field?
I study dance scenes in early modern plays, and song lyrics that accompany dancing, in order to think about the ways in which dance and literature become interdependent. In particular, early modern literature uses dance both to embody and to figure political upheaval that involves mass patterns of motion. For example, poems will represent the spread of religious faith through metaphors about catchy dance fads, and plays will use dance scenes featuring gold and sugar cane props to represent transatlantic trade routes. How people move their bodies ends up forging all kinds of cultural affiliations, but mediated by literature, dance also structures how people think about these large-scale motional dynamics.
What is your favorite thing about being a student at Columbia GSAS?
I'm addicted to the performing arts, so I appreciate the access to limitless theater.
What resources or opportunities that Columbia provides have been most valuable to you?
My peers and colleagues. Nothing matters more than the people you learn from and with.
Is there a common misconception about a topic in your field that you wish you could correct?
That dance lives only in the present moment of performance. It does live in that moment, and consequentially. But people have been describing and transcribing dance forever, and so we have all the curious artifacts that help us see how people danced, and how they thought about their dancing.
Who are your favorite writers?
Today I'm reading M.F.K. Fisher and Lorine Niedecker.
Who is your hero of fiction?
I prefer antiheroes.
Who are your heroes in real life?
My dog, Wyatt.
What music have you been listening to lately?
A bunch of paisley underground bands, which is sort of horrible but reminds me of home (which was not horrible).
Where is your favorite place to eat on or around campus?
All food on campus is overpriced, so I pack my lunches.