Student Spotlight: Toru Momii, PhD Candidate in Music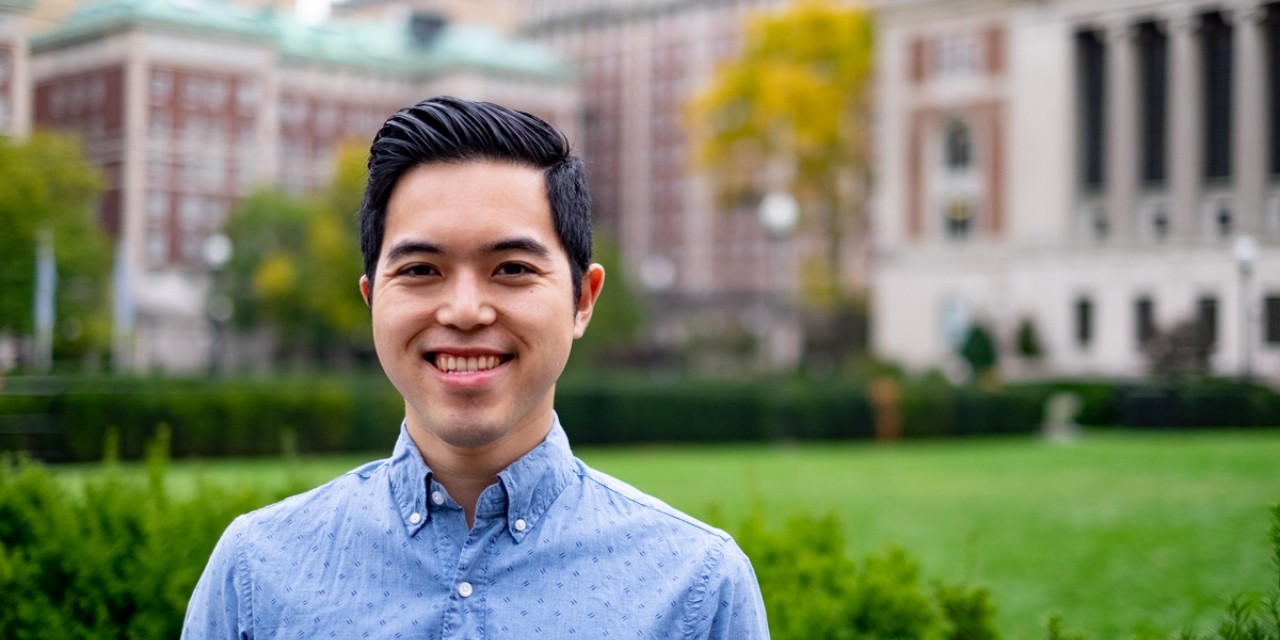 Where did you grow up? 
Tokushima, Japan; McLean, VA; and Kobe, Japan.
What drew you to your field? 
I started playing violin at the age of five, discovered music theory in high school, and majored in music in college. I was thrilled to learn about the building blocks of music and how they came together to form a song or piece. I soon realized that the more courses I took, the more questions I had about how music works. Why do I find a song so beautiful? What makes me want to listen to a piece over and over again? I entered the field wanting to continue asking these kinds of questions.
How would you explain your current research to someone outside of your field? 
The image of Japanese culture as a hybrid of Western modernity and Japanese tradition circulates both inside and outside of Japan. Bullet trains and capsule hotels coexist with kabuki theatre, Shinto shrines, and ryokans in contemporary society (or so the clichéd narrative goes!). My research concerns two genres of music that challenge this trope: contemporary music written for traditional Japanese instruments and J-pop. I study how performers of these genres dissolve clear distinctions among "Japanese," "Western," "traditional," and "modern." I'm interested in debunking the idea that Japanese identity can be expressed only through references to traditional cultural elements.
What Columbia resources or opportunities have been most valuable to you?
The GSAS Writing Studio has been a wonderful addition to the GSAS community. The Studio provides dissertation-writing groups and one-on-one consulting sessions, both of which have been immensely helpful for clarifying my thinking and untangling knots in my argument. The Students of Color Alliance (SoCA) has fostered a welcoming and supportive community on campus, and I'm excited to serve on the executive board this year.
Is there a common misconception about a topic in your field that you wish you could correct? Music theorists don't just study European classical music! Although undergraduate teaching tends to focus on Western music, research in music theory covers a wide range of genres and topics. Some of my colleagues research Nicki Minaj and Nobuo Uematsu, whereas others focus on Bruckner and Beethoven. We also come from a variety of musical backgrounds. While some of us are cellists and flautists, others are singers and guitarists.
What do you consider your greatest achievement?
Being bicultural and bilingual in Japanese and English. I was born in Japan but attended elementary and middle school in the U.S. During those years, I had to attend Saturday school and Kumon to keep up my Japanese. It wasn't fun, but it definitely paid off.
Who is your hero of fiction?
Doraemon. I watched the show religiously throughout my childhood. I admired many of Doraemon's gadgets, especially the "anki pan," which lets one memorize facts by writing them down on a slice of toast and eating it.
What music have you been listening to lately?
In general, I try to separate the music I listen to for pleasure and the music I study for my research (though the two can certainly intersect!). My recent favorites are Mitski, Yonezu Kenshi, Esperanza Spalding, and Janelle Monáe.
Where is your favorite place to eat on/around campus?
I eat at Saiguette at least once a week. Every trip is worth the walk!