The OADI Student Delegation comprises MA and PhD students who share an expressed interest in supporting diversity, inclusion, and equity within GSAS. Serving year-long appointments, delegates represent the Office of Academic Diversity and Inclusion by participating on student panels, speaking at admissions and recruitment events, promoting student activities, and leading discussions about topics related to diversity, inclusion, and equity.
Below are the delegates for the 2022-2023 academic year. Applications for 2023-2024 will be available in September 2023. Please write to us at [email protected] with any questions.
2022-2023 Delegates
Demi Geneva Fortson
Demi is a PhD student in the Biological Sciences department who's research focus is on molecular neuroscience and health disparities when it comes to genomic and neuroscience research. A Baltimore, Maryland native, she holds BS and MS degrees from the University of Maryland College Park and Baltimore campuses. Seeing first hand how severely underserved and misunderstood mental health in the black community is, compelled her to research the neuropathology of mood and neurodegenerative diseases. While in the field, she became shocked to know how little research is focused on black minds. She uses this knowledge as her motivation to continue research, advocacy, and education through her academic work, non-profit organizations, and social media.


Prior to Columbia, she was performing research under the African American Neuroscience Initiative, adopted at her Johns Hopkins University affiliate lab. She was (and is) an avid mental health advocate and educator in her community. She hopes her work will make not only mental health tools and knowledge more accessible to minority communities but also highlight the need for diversity in neuroscience research.
Madison Maeve Ogletree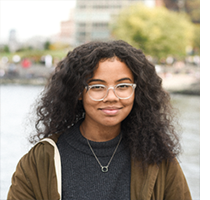 Born and raised in small-town Alabama, Madison completed her undergraduate education in her home state at Auburn University. There, she received a BA in History and a BA in English-Literature (2019). During her time at Auburn, Madison also worked as a freelance photojournalist, covering local and national news as well as sporting events. In her research, Madison examines the history of race in the nineteenth-century American South with a focus on persons of mixed ancestry. Her work foregrounds the intersections of Black, white, and Native American in the Southern Black Belt region through a legal perspective
Samuel Joe-Guan Niu
Sam Niu is a Ph.D. student in the History Department, where he studies immigration, labor, and emancipation. Prior to coming to Columbia, he received his undergraduate degree from Princeton University in history and East Asian studies, and taught English and writing at Hong Kong Shue Yan University as a Princeton in Asia fellow. Sam's research focuses on the transition from slavery to free labor in the nineteenth-century United States South and Atlantic World, with special emphasis on the place of immigration in that history.
Vayne Ong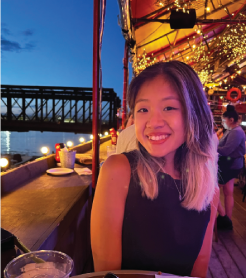 Vayne Ong is a PhD student in United States history. She is broadly interested in the histories of the carceral state, racial capitalism, and leisure and sport. She focuses on how Black and Asian American social life encountered policing, incarceration, and postwar urbanization. She has researched race and rebellion, community activism, municipal politics, and the welfare state. Her work also engages community-based curatorial and archival practices. Prior to Columbia, Vayne received her B.A. from Princeton University in history with honors and a minor in urban studies. She has also spent two years working in youth and adult political education, civic engagement, and employment law.
Taylor Rae Almonte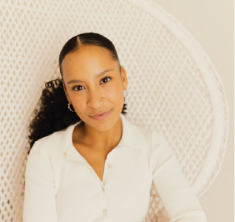 Taylor Rae Almonte is a Masters student in Human Rights Studies. Prior to Columbia, she received her BFA from New York University in Drama and English and American Literature, with honors. Taylor describes her work as meeting at the intersection of racial justice and wellness. In 2020, Taylor founded ACTIV-ISM, combining her experience as a professional boxing trainer and racial justice activist, to create an anti-racism wellness company. ACTIV-ISM educates individuals and companies on creating meaningfully inclusive spaces in the fitness and wellness sector. She is interested in carceral studies and abolition and has researched the money-bail system in the United States and the ways in which the prison system continues to violate the most basic of human rights, especially for our most vulnerable populations. She is looking forward to continuing her research on the ways in which access to exercise impacts recidivism and the cultural relevance of sports in Black and Latinx communities in the United States.
Varsha Vijayakumar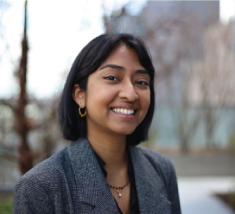 Varsha is an MA student in Human Rights Studies, exploring the intersections between gender-based violence nonprofit work, prison/police abolition, and LGBTQ+ rights. In Spring 2022, they won Columbia's Human Rights Essay Contest for their paper titled "Human Rights Should Begin at Home: An Argument for Classifying Domestic Violence as Torture under the UN Convention against Torture." While pursuing her undergraduate degree in Political Science and Religion from Middlebury College, Varsha served as the college's Student Body President, was published in Journalism Studies for her research on newspaper portrayals of Africa, and studied human rights abroad in Santiago, Chile. Varsha is currently the Senior Communications & Marketing Associate at Sakhi for South Asian Women, a gender-justice nonprofit serving survivors of sexual and domestic violence in New York City.
Natasha Gordon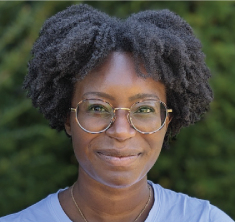 Natasha Gordon is a Ph.D. student in the Political Science department studying digital rights, political communication, and economic development in authoritarian states, particularly in West and Central Africa. She previously worked at the New York University Center for Social Media and Politics and received an M.A. from the NYU Department of Politics.
Aneka Kazlyna
Aneka Kazlyna studies the interconnected histories of science, astronomy, philosophy, and technology. Currently, she is a graduate student in Columbia's History of Science and Middle Eastern Studies programs. Aneka's recent research has explored observational astronomy, large-scale experiments, and the epistemologies of theoretical and experimental science. She has also addressed some of these questions through the study of how scientific knowledge traveled across global Eurasia. Aneka is also a graduate researcher at NASA, where she examines some of the conceptual changes between the early modern and modern periods and how such changes can inform our understanding of central questions in the space and planetary sciences today. Her work has appeared in the American Astronomical Society. Aneka is committed to advocating for students of color and to issues related to diversity, inclusion, and access. She hopes to inspire more students from diverse backgrounds to pursue careers in the social sciences.