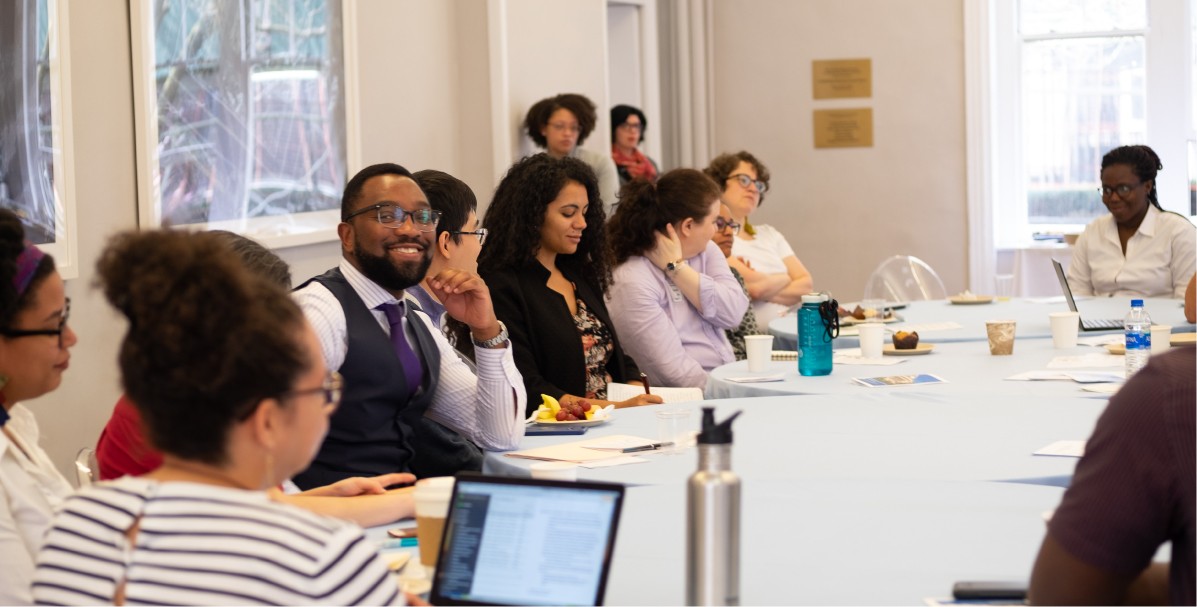 At the Graduate School of Arts and Sciences, diversity is an academic value — one that is a marker of institutional excellence as well as a benchmark of innovation for our research and scholarship, programming, and student experience. The Office of Academic Diversity and Inclusion is the space within GSAS in which we enact daily and intentionally our commitment to create an intellectual collective that is reflective of the disparate experiences of its constituents.
Many of OADI's programs and resources are targeted to the unique needs of students from groups that historically have been underrepresented in higher education settings within the United States, such as our Midday Soiree pre-orientation event. We also offer programs and resources that are relevant for all students as we consider issues related to diversity and inclusion together, such as our Diversity Film Series with Scholars on Scene.
OADI's objectives are to:
•    Reduce institutional barriers to high-quality graduate education and training for students from underrepresented and otherwise marginalized backgrounds;
•    Enhance the graduate-student experience to promote intellectual growth and excellence;
•    Prepare graduate students from all backgrounds in the principles of diversity, inclusion, and educational equity.
Our office works in close alignment with the Students of Color Alliance (SoCA), and with Initiative for Diversity in Engineering and the Sciences (IDEaS) and Women in Science at Columbia (WISC) as well as other student groups and campus partners to promote community-building and provide opportunities for professional development. If you have ideas for programming, wish to get involved in any of our upcoming events, or are interested in learning more about the Graduate School's efforts in the area of diversity, equity, and student inclusion, we welcome you to reach out to us at [email protected].
To view the Graduate School's full statement on diversity and inclusion, please click here.
Key Contacts
Office of Academic Diversity and Inclusion
107 Low Library, MC 4304
535 West 116th Street
New York, NY 10027
[email protected]
Celina Chatman Nelson
Senior Associate Dean for Academic Diversity and Professional Development
[email protected]
(212) 851-9851
Afiya Wilson
Assistant Director of Academic Diversity and Inclusion
[email protected]
(212) 854-2866
Barbara Nesmith
Operations Assistant
[email protected]
(212) 854-8903
Anti-Racism Resources 
President Bollinger's statement on anti-racism
University Life's anti-racism resource page
OADI Calendar
Click here to view upcoming programs and events.
OADI Newsletter
Click here to sign up for the OADI newsletter.
Connect with Our Community