Alumni Profile: Anthony Elson ('73PhD, Economics)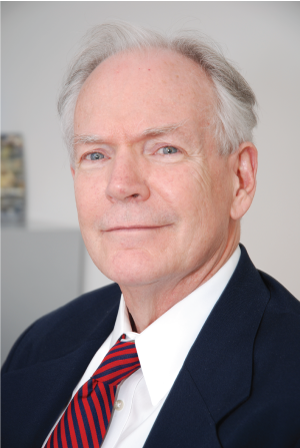 What is your current role/job title?
I am an international economist, writer, and university lecturer in the Washington DC area.
What are you working on now?
I recently finished a book on the pros and cons of globalization for the United States economy from the perspective of foreign trade, international finance, and immigration. I am thinking of beginning work on a new book dealing with the global currency status of the US dollar and its future prospects.
What drew you to your field?
After my sophomore year at Yale, I spent a summer in Latin America that ignited a strong interest in international affairs and Latin American studies. This was followed by my early graduate studies at Columbia SIPA (where I received my MA), participation in Columbia's International Fellows Program and Latin American Studies Program, life at International House, a Fulbright Fellowship in Brazil, and the pursuit of development and international economics for my PhD at GSAS. During my doctoral studies, I participated in the first two years of the International Monetary Fund (IMF) summer intern program, which led to my subsequent career at the Fund.
What lessons from graduate school have you found useful in your professional life?
The importance of critical thinking in the evaluation of technical proposals, the value of synthesizing material and distilling lessons and key conclusions from oral and written presentations, and the need for tolerance of others' points of view in working toward the achievement of a common goal.
What skill has unexpectedly helped you in your career?
As I was asked to take on greater organizational responsibilities at the IMF, where I spent most of my professional career, certain managerial skills, in addition to technical proficiency, were key to my success. One was the ability to recognize the talents and capabilities of other staff members working with me, and another was the capacity for planning, organizing, and completing team tasks in an effective manner.
What is your favorite memory from your graduate years?
Academically, I remember with great satisfaction the work of Peter Kenen, an outstanding international economist of his time, whose lectures were always policy-oriented to a much greater degree than those of his peers. Being a teaching assistant to Arthur Burns for his macroeconomics course at Columbia, (his last course prior to his work in the Nixon administration) was also memorable as a rewarding teaching experience because I had the opportunity to explore the development of the neo-classical synthesis (the reigning paradigm of the time) with a group of his students. As a resident of Morningside Heights, I remember in particular life at International House (where I met my wife, who was a student at Teachers College), visits to Zabar's, and movies at the Thalia.
What are your passions outside of your work?
I am particularly interested in performances of classical music, modern dance and ballet, and theater. Every summer, my wife and I spend a month in the Berkshires (in Western Massachusetts), where we enjoy the Tanglewood Music Festival, Jacob's Pillow Dance Festival, and Williamstown Theatre Festival, among other arts venues. I also enjoy good ethnic food and cooking, which was very hard to find when I first came to Washington DC.
What is your advice for current GSAS students?
In addition to the mastery of technical skills relevant to a particular field of study, the development of strong written and oral expository skills is very important for any field of professional work. Effective teamwork experience and orientation is also critical in any organizational environment.
What is next for you, professionally or otherwise?
I want to continue to pursue my professional interests in global finance and development through writing, professional conferences, and teaching and speaking events.
What motivates you to give to Columbia?
I am very proud of my graduate school training at Columbia University and consider it to be one of the great research and teaching universities of the world. In addition, I value that it has always had a strong international orientation.