Alumni Profile: Elizabeth Hollingsworth '14MA International and World History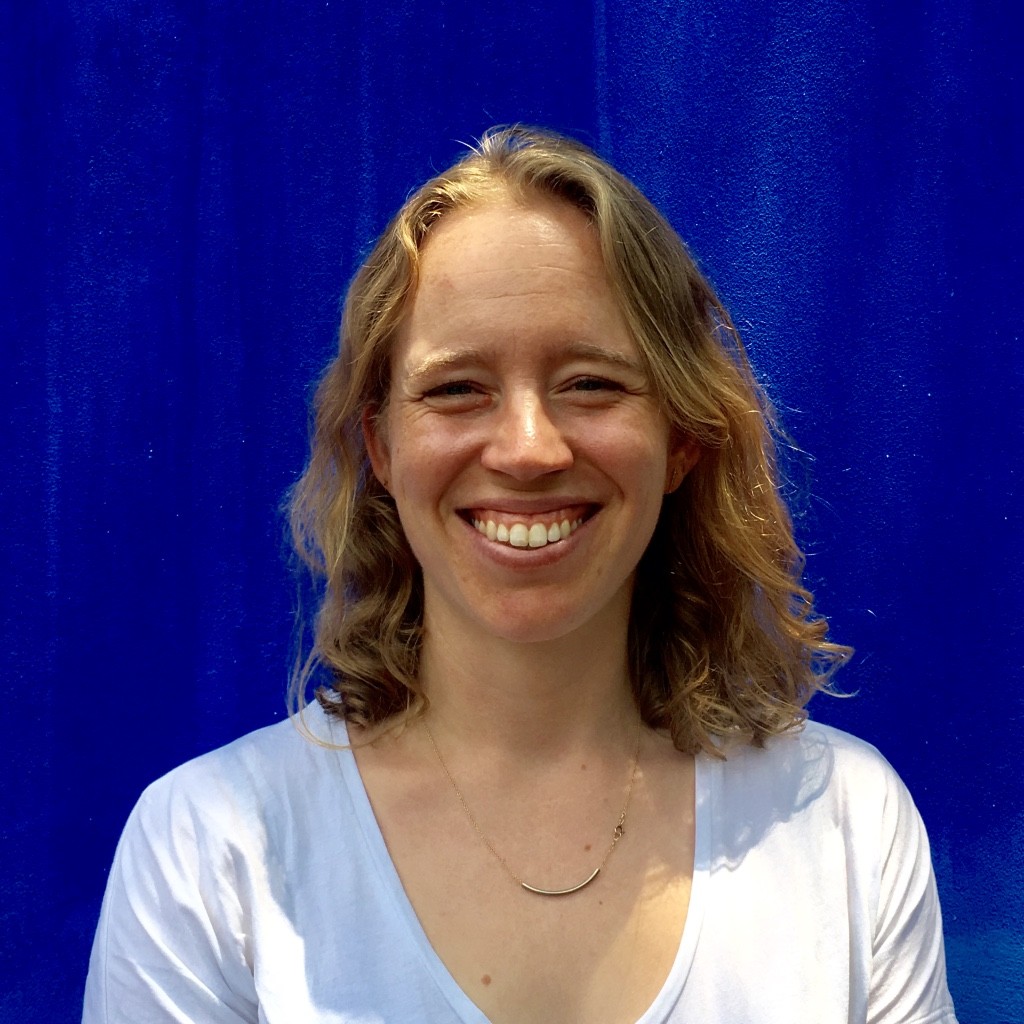 What is your current role?
Director of Institutional Giving, University Settlement Society of New York
What are you working on now?
I lead foundation and government fundraising at University Settlement, a human services nonprofit with a $50 million budget that serves 40,000+ New Yorkers every year. In this capacity, I work on finding new sources of funding, writing and reviewing grants, managing our external partnerships, and developing new programs in collaboration with my program colleagues.
What drew you to your field?
I was drawn to development because it seemed like a terrific opportunity to do something meaningful while leveraging my skills in research and analytical writing. This has, happily, panned out in reality; I have loved contributing to a mission-driven organization and having an impact, even in an administrative role.
What lessons from graduate school have you found useful in your professional life?
Time management, time management, time management! In addition to learning to stay organized and balance multiple, competing priorities, graduate school also taught me to quickly process large volumes of information and then analyze and communicate about it with clarity. These skills have been absolutely invaluable working in a high-paced nonprofit, where I must synthesize a lot of detail and then digest it in a short period of time.
What skill has unexpectedly helped you in your career?
I think patience and perspective! Putting in the work to stay with a job even if there are shinier options out there has allowed me to find opportunities for growth that I would not have otherwise. I have also always tried to keep the stresses of work in perspective, which has really enabled me to find balance and happiness in a world that can be really professionally demanding.  
What is your favorite memory from your graduate years?
I have very fond memories of studying with my cohort in Fayerweather, and miss the carefree days when study sessions turned into impromptu NYC nights. Graduate student mixers in the Philosophy building were also a highlight. Finally, I had the amazing fortune of doing a dual degree program, which allowed me to do summer dissertation research in Asia, then spend my second year in London at the London School of Economics — too lucky!
What are your passions outside of your work?
Outside of work, I am an avid downhill skier and love to spend time in the mountains. I also love to travel and explore all of NYC's amazing restaurants and have recently enjoyed learning about (and drinking!) natural wine.
What is your advice for current GSAS students?
I would encourage current GSAS students to enjoy fully their time as students because it is precious and fleeting! Even the best-laid plans go awry, and it is not worth fretting about not getting that dream job immediately after graduation. Unexpected, non-linear experiences can be life-changing, so embrace them!
What is next for you, professionally or otherwise?
Professionally, I would like to continue to grow my management and strategic leadership skills, all while having an impact. I also think more travel and adventure are in my future.
What motivates you to give to Columbia?
Because of the powerful role the Columbia network has played in my professional life post-graduation.