Angelica E. Patterson, PhD Candidate in Earth and Environmental Sciences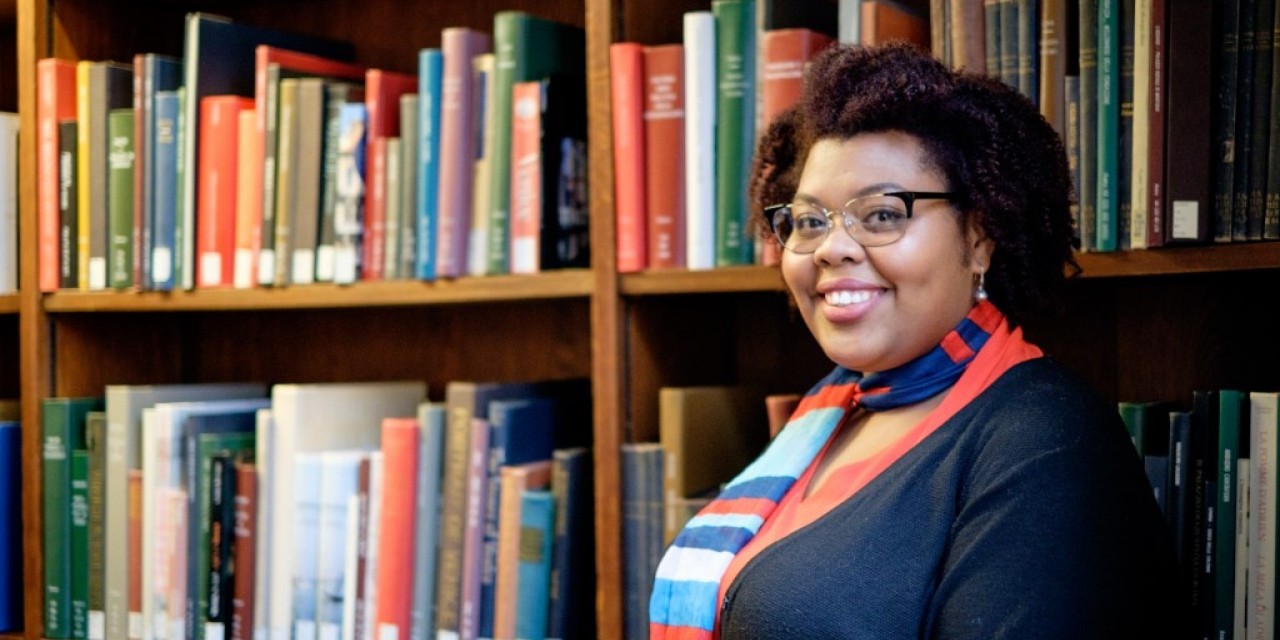 Where did you grow up?
Lackawaxen, PA.
What drew you to your field?
My path to studying plants, ecology, and the natural world was a serendipitous one. During my undergraduate years, I majored in animal science with the goal of becoming a veterinarian. Unfortunately, my passion for it soon dwindled, as the learning environment became intense and my peers grew competitive. I ended up in a conservation biology course, which sparked an interest in studying how the ecological world works—not only its natural design, but its ability to cope under the stress of human influence.
How would you explain your current research to someone outside of your field?
I study how trees respond physiologically to climate change by measuring photosynthesis (carbon gain) and respiration (carbon loss). The rates of photosynthesis and respiration are compared across temperatures in a broad range of trees in the same forest (Black Rock Forest in upstate New York). This research will help determine which tree species will tolerate a warming climate as they migrate northward to a climatically suitable habitat, and how the shifting composition of the forest will affect the forest's ability to store carbon.
What resources or opportunities that Columbia provides have been most valuable to you?
The professional development workshops given by the GSAS Office of Academic Diversity have really helped me improve my job application materials. I also plan to take advantage of the Center for Teaching and Learning's workshops on syllabus making, creating a teaching portfolio, and writing the teaching statement.
Is there a common misconception about a topic in your field that you wish you could correct?
This new era of politics highlights the fact that many people still believe climate change is a hoax, or that the recent rise in atmospheric carbon dioxide levels is natural and not human mediated, despite ninety-seven percent of scientists saying otherwise. The recent appointments of climate change deniers to high-level government positions will most likely weaken environmental government agencies. It's unfortunate that science's integrity is being doubted, and that the public's confidence in the scientific process and its findings may decline. I think we'll see a more vocal movement among scientists and more political involvement to assure the public and policy makers that our work is crucial for society's future well-being.
What do you consider your greatest achievement?
Being able to mentor and serve as a role model for young students of color. It's so rewarding to help young people pursue their academic dreams, and I plan to mentor throughout my career. Other achievements that come to mind include receiving the NSF Graduate Research Fellowship and the inaugural Campbell Award for "exceptional leadership and Columbia spirit," because of my leadership roles in two graduate student groups: Women in Science at Columbia and the Students of Color Alliance.
If you were to die and come back as a person or a thing, what would it be?
A fly on a wall. Imagine the interesting conversations you'd hear!
What music have you been listening to lately?
Banks' new album, The Altar, has been on repeat for the last couple of weeks. I've also been listening to Solange, The Weeknd, and Empire of the Sun. I love jazz; Dave Brubeck (my favorite), Lionel Loueke, Miles Davis, and Esperanza Spalding are always on rotation.
What is your favorite blog or website?
Facebook, where I get my daily dose of political, social, and cultural articles. I'm also an avid Instagrammer. I enjoy interacting with other amateur photographers, giving praise or getting tips on how to improve my photography of natural and urban landscapes.