GSAS Fall 2020 Fellows
The GSAS Fellowships in Academic Administration (FAA) program allows advanced doctoral students in Arts and Sciences departments to apprentice in administrative offices across Columbia's campuses. This program is intended to enhance graduate student career preparation by supplementing the training GSAS students receive in research and teaching with an introduction to the day-to-day operations of the University. Visit the program website for more information about the program and the eight host offices that are participating in the Spring 2021 competition.
We spoke with the nine Fall 2020 Fellows to learn about their experience.
How did you become interested in the GSAS Fellowships in Academic Administration (FAA)?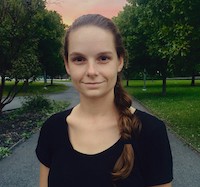 I had two goals that the FAA program helped me to pursue: the first was to gain more skills that would make me a strong candidate for a range of jobs in university settings, the second was to find a way to get more involved at the Center for Teaching and Learning here at Columbia. 
- Abby Schroering (Fourth Year Doctoral Student in Theater and Performance) Center for Teaching and Learning - Teaching Development Program Consultant
What drew you to apply to work in your current host office?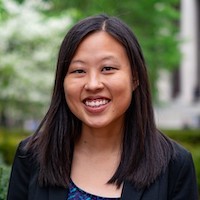 The IDEAS position described the project as supporting Arts and Sciences departments in developing strategic plans for improving inclusion, diversity, equity, and access. As a sociologist of race and immigration, I've researched areas including workplace discrimination, stereotyping, and microaggressions, as well as how people think about diversity in college admissions. This fellowship was therefore an excellent opportunity to combine my academic interests with a professional setting.
- Tiffany Huang (Fifth Year Doctoral Student in Sociology) EVP for Arts & Sciences
- Inclusion, Diversity, Equity, and Access Strategies (IDEAS)
How have you been able to apply the skills you have gained in your doctoral program to your work as a GSAS FAA Fellow?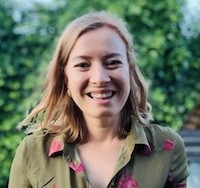 I would not claim that I used a lot of Latin or Greek in working on the archive of approved science courses for CC transfer students, but my organized and disciplined approach to my dissertation work was certainly useful and applicable to this project.
- Lien Van Geel (Fifth Year Doctoral Student in Classics) Columbia College Academic Affairs
- Curricular Committee Archival Fellow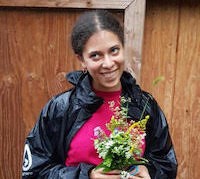 I have been able to apply the facilitation and lesson-planning skills I built as an instructor into my work as an FAA Fellow.
- Anayvelyse Allen-Mossman (Doctoral Student in Latin American and Iberian Cultures) GSAS Office of Academic Diversity and Inclusion
- Research Collective Co-facilitator
How do you see yourself applying the skills you have gained in this Fellowship to your future work, either in graduate school or beyond?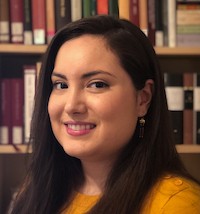 During this fellowship, I've gained valuable experience in using Scalar for the current digital humanities project, and gained insight into the possibilities of the platform for future projects. Michelle has introduced me to other digital resources useful for the public humanities that I can explore, as I continue to learn about the field of digital publishing. Through this fellowship experience, I've discovered that I would like to improve my digital literacy by learning how to code, so that I continue to help create resources for the public humanities.
- Carolyn (Carly) Quijano (Fifth Year Doctoral Student in History) Columbia University Libraries Digital Scholarship
- Digital Publishing Fellow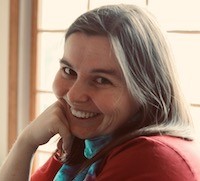 I think my new skills will help me to speak about donor relations in a variety of settings. I'll also be able to develop clear communication plans in the future, in either remote or in-person settings. Also, I've gained further insight on how to develop communication networks to strengthen a program.
- Annie Potter (Fifth Year Doctoral Student in Theatre) Columbia Community Service
- CCS 74th Annual Appeal Donor Support
What have you learned about academic administration that you did not know before participating in this Fellowship?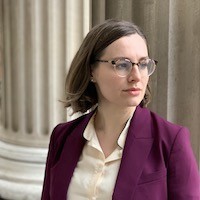 I've learned a lot about the administrative structure of the SoF/Heyman center, specifically, but I also have a much better understanding of the amount of cooperation and coordination that takes place to make events, initiatives, and projects happen. It's impressive and I'm excited to be even a small part of it!
- Lucy Turner (Fifth Year Doctoral Student in Historical Musicology) Society of Fellows/Heyman Center for the Humanities
- Activating the Archives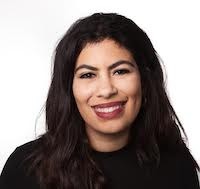 I witnessed how the office identifies issues and then creates and implements strategies to advance their goals of diversity and inclusion. Not only has this taught me important lessons about how various on-campus offices function, but I think these are skills that will be useful for my future career.
- Bailey Yellen (Third Year Doctoral Student in History) GSAS Office of Academic Diversity and Inclusion
- Research Collective Co-facilitator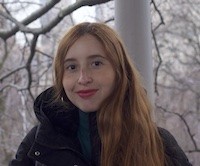 I have a much more nuanced sense of the career opportunities within a University context that go beyond teaching. As I near the end of my PhD program, being able to consider a broader range of options and having hands-on experience of some of them, as well as hearing from people in those offices directly, is extremely valuable. I have a better understanding of how centers and institutes work and the collaborations/alliances that can be built with academic departments, but also with institutions outside of the University.
- Elvira Blanco (Fourth Year Doctoral Student in Latin American and Iberian Cultures) Society of Fellows/Heyman Center for the Humanities
- Activating the Archives