Micah McElroy, PhD Candidate in History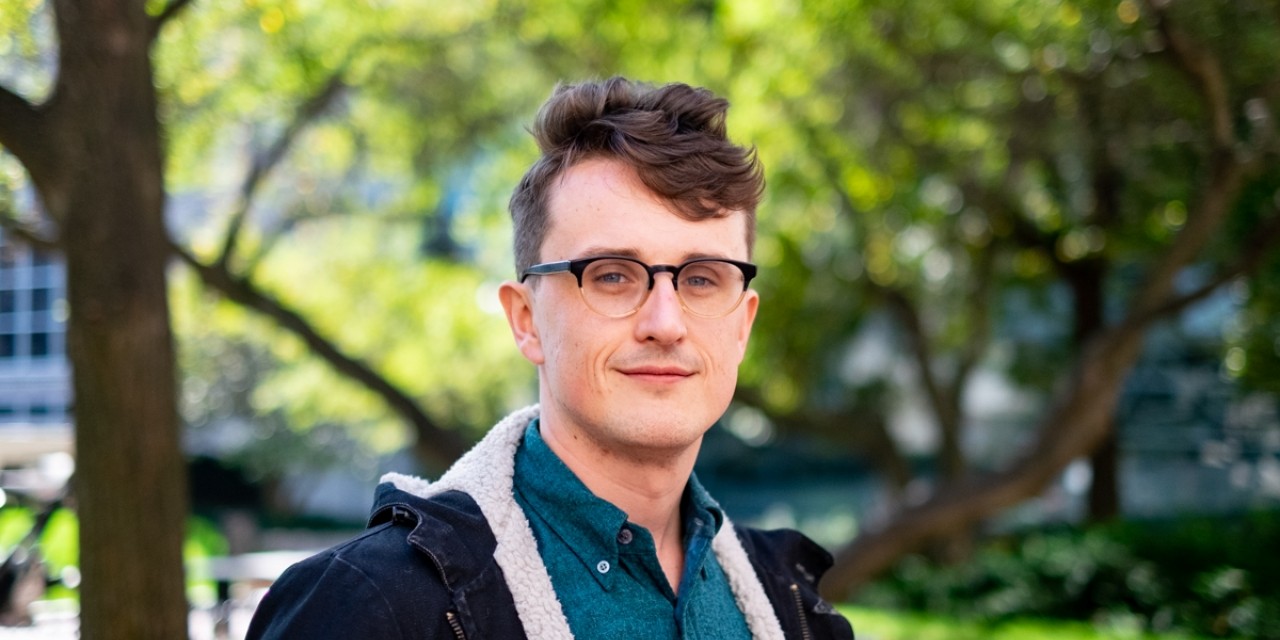 Where did you grow up? 
Eureka, California.
What drew you to your field? 
My upbringing was a major reason that I came to study history with a particular interest in how Americans care for one another. I came from a working-class household, where my mom, a nurse, raised me alone, and I grew up in a rural town that still struggles with poverty and drug use. The precariousness of that upbringing made me aware of how inequitable much of American life is, and how much need goes unaddressed. By the high tide of the Occupy movement, I was committed to understanding the history of how Americans thought about wealth, social responsibility, and the poor. In the last few years, I've focused on philanthropy and how cities and regions shape the ways in which people think about generosity.
How would you explain your current research to someone outside of your field? 
I'm studying how entrepreneurs in Silicon Valley created a style of philanthropy that differed from the industrial tycoons of the past, such as Carnegie and Rockefeller, and the consequences of that type of giving for public institutions and civil society. Today there's a great deal of fascination with the mega-donors of Silicon Valley as a radical departure from philanthropy's past, as well as some unease about their influence over institutions like public schools and those engaged in medical research. Yet there is no history of how Silicon Valley — which is much older than Apple or Facebook — cultivated its "disruptive" ideas about giving or how our society changed in such a way to allow them their influence. I'm hoping to address that oversight.
What Columbia resources or opportunities have been most valuable to you?
The GSAS Fellowships in Academic Administration gave me the opportunity to intern with Columbia Community Services, which has been a great way to learn new skills and give back to our neighborhood. I'm humbled by the work that our local nonprofit organizations accomplish, and it gives me a lot of satisfaction to help them, even in my small way.
Who are your favorite writers?
Aldo Leopold is one of my favorite writers. I own a dog-eared copy of A Sand County Almanac, which I used to read out in the wetlands of Humboldt County, California. Leopold writes beautiful sketches of nature and of how human beings ought to understand their relationship to the natural world. I've also become an enthusiastic reader of Thorstein Veblen, who is best known for coining the term "conspicuous consumption" 120 years ago. He was a relentless and original critic, demonstrating that what others took for granted as natural, such as consumerism or the free market, were the products of an often-violent history of imposition and power. Alongside the work of Karl Polanyi, Veblen has been one of the major influences on how I write history. Benjamin Soskis is one of my favorite writers in my field; he makes thoughtful connections between philanthropy's past and present. He's made the history of philanthropy relevant to the public and a wide number of scholars.
Who is your hero of fiction?
I debated choosing between Creed Bratton and Spock, but I've got to give my vote to the Vulcan. He was the courageous outsider who embodied the humanism I loved about Star Trek. And he could explode android brains with logic.
What do you consider your greatest achievement?
Attending Columbia is one of my greatest accomplishments. When I graduated high school, I knew little about higher education — that just wasn't a part of my world. I was entirely unfamiliar with college applications, AP tests, SAT prep, and so on. I figured I would learn construction or become an electrician. But I learned quickly that I was terrible at that — it's a blessing that people were spared from living in a house I might have built. I instead attended a community college where I essentially started at a middle-school level. I took semesters of remedial courses, which required swallowing a lot of my pride. I did fairly well, went on to transfer to UC Berkeley with a Pell Grant, and graduated with highest honors, dean's honors, and highest distinction. I'm still astounded that I'm at Columbia today. Some might look at my story as an affirmation of meritocracy, but I don't look at it that way. I was lucky to have resources and people to help me. I'm hoping to be that source of support for other students in the future. 
Who are your heroes in real life?
My mom. She is one of the toughest and hardest-working people I know. I wouldn't be where I am today without her support.
Who in your field do you consider to be a role model?
Elizabeth Blackmar, the Mary and David Boies Professor of American History, is my model of an academic advisor. She is a thoughtful, kind mentor who continues to help me — and many other students — learn to love history even as we confront its challenges.
If you were to die and come back as a person or thing, what would it be?
Probably a redwood tree. Sitting on the coast soaking up the fog seems like a good way to live out a few hundred years.
What music have you been listening to lately?
Just about anything that will keep me up as I write. Lately, that's new stuff by Blood Orange, BROCKHAMPTON, Chromatics, and a bunch of old favorites, especially Hall and Oates and the Talking Heads. I've also been listening to a lot of Toro y Moi, which reminds me of being back in the Bay Area.
What is your favorite blog or website?
HistPhil is a great blog for work on the history of philanthropy and the nonprofit sector.
Where is your favorite place to eat on or around campus?
I spend my evenings in Brownie's Cafe each week, both to meet my students and grab a sandwich. When I'm feeling like lightening my wallet, I go to Jin Ramen.