Michelle Chouinard, MA Candidate in Human Rights Studies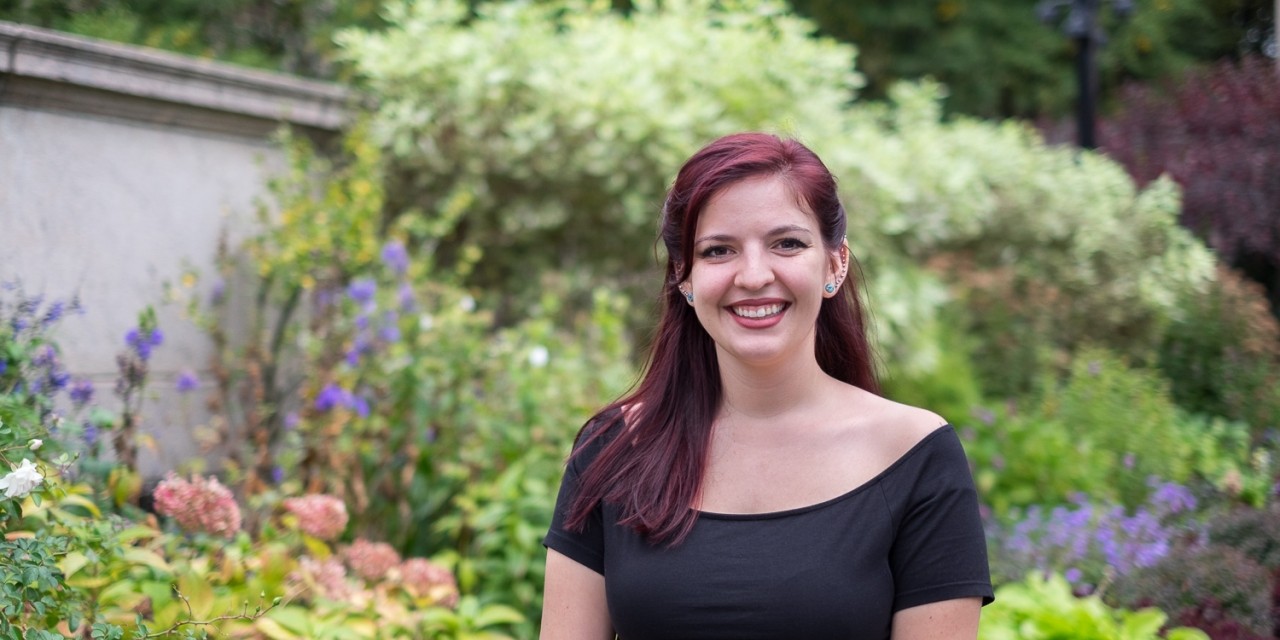 Where did you grow up? 
Boston, MA.
What drew you to your field? 
I am very passionate about human rights advocacy in the United States because there's a broad misconception that human rights violations do not occur here. In fact, the United States has failed to ratify many international human rights treaties, and there are many communities in our own backyard that have been denied human rights.
How would you explain your current research to someone outside of your field? 
I am currently researching the adoption of international human rights law in cities across the United States to ensure women's rights, specifically around violence against women.
What is your favorite thing about being a student at Columbia GSAS?
The wealth of knowledge that the students bring to each class. The Human Rights Studies MA program is interdisciplinary, and students from many professional and academic backgrounds enrich every discussion.
Who are your favorite writers?
David Sedaris, Edgar Allen Poe, Sylvia Plath, Junot Díaz, Sandra Cisneros, Audre Lorde, and Virginia Woolf.
Who is your hero of fiction?
Definitely Jessica Jones. Anytime I go to Hell's Kitchen, I make sure to wear my (fake) leather jacket!
Who are your heroes in real life?
My mom is my number-one hero. She has an unbelievable work ethic and has never let anything get in the way of achieving her goals. She has always taught me the value of patience and perseverance—two things that will make this degree possible.
If you were to die and come back as a person or a thing, what would it be?
Definitely a snake. I have two ball pythons and a corn snake, and I've always wondered about their haptic perception.
What music have you been listening to lately?
I like to mix it up. My favorite artists include Ella Fitzgerald, Aretha Franklin, and Frank Sinatra, but I also love punk and rock. I keep Bikini Kill and Heart on way too many playlists. Recently, I've been really into the latest New Queens of the Stone Age album, which has some cool spacey-synth vibes.
Where is your favorite place to eat on/around campus?
There's a hole-in-the-wall Mediterranean spot at 103rd and Broadway. It's one of the best kept secrets around campus. You can't beat a homemade falafel sandwich for five bucks!