Miriam Schulz, PhD Candidate in Germanic Languages - focus in Yiddish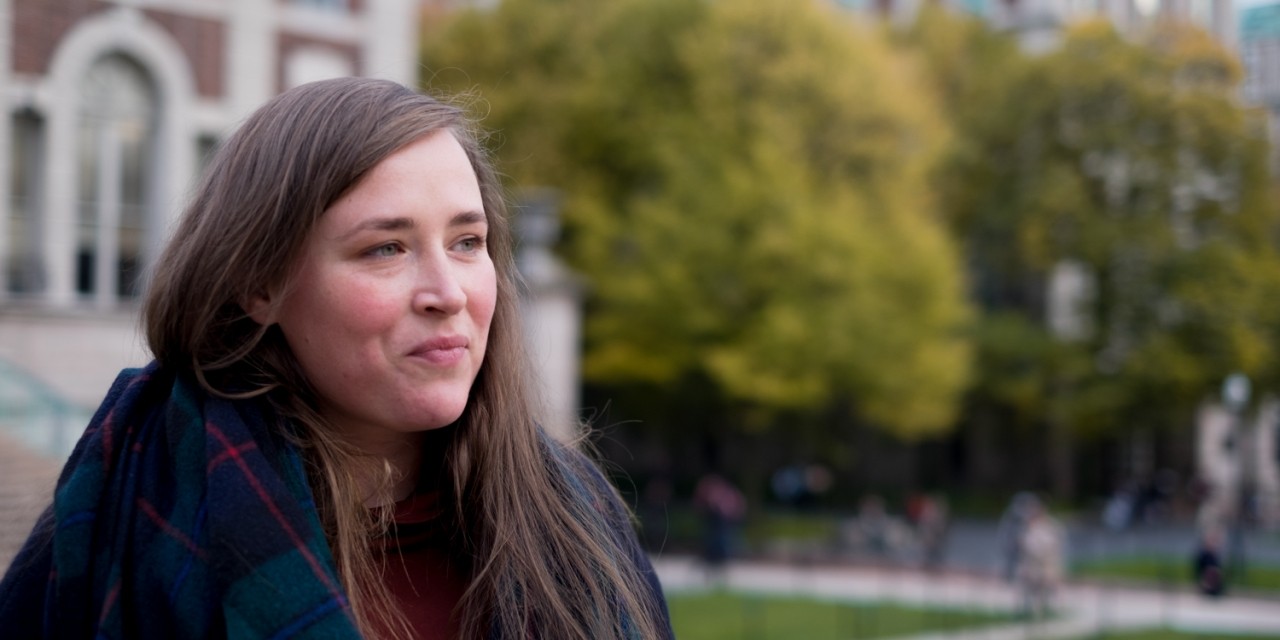 Where did you grow up? 
Berlin, Germany.
What drew you to your field? 
I cannot think of a time when I have not been grappling with the modern Jewish experience and the myriad expressions of Jewish identities, both in their post-traditional and post-Holocaust guises. And it is primarily thanks to my mum and other cherished mentors along the way that I fell in love with the beauty and oft-forgotten richness of Yiddish—the vernacular of Ashkenazi Jewry—and its cultural articulations. This nucleus of modern Jewish culture has provided me with a whole new perspective, personally and as a scholar, and keeps allowing me to approach topics from a micro-historical standpoint for its very own sake and in order to better understand the bigger picture.
How would you explain your current research to someone outside of your field? 
I am trying to make the Yiddish voice heard in discourses where it has been marginalized, specifically in Holocaust studies and the study of the Soviet Union. In my dissertation, I attempt to provide the first comprehensive picture of how Soviet Jews reckoned with the Holocaust and the "Great Patriotic War" as interrelated phenomena in Yiddish. I hope this study will enrich our understanding of Soviet Jewry as a heterogeneous group with quite different modes of coming to terms with the most recent catastrophic past.
What is your favorite thing about being a student at Columbia GSAS?
Being a graduate student at Columbia is probably the most luxurious life that I can think of. I am generously provided with everything that I need in order to follow my passion, study, and investigate the topics I find most interesting. What could be better?
What resources or opportunities that Columbia provides have been most valuable to you?
I have to give a big shout-out to the Columbia Libraries staff who, against all odds and more often than not, provide me with the most obscure Soviet Yiddish sources, from such faraway places as Birobidzhan, Russia. Generally, my cooperation and intellectual exchange with the outstanding faculty and fellow graduate students have been most enriching. Finally, I am particularly grateful for the opportunity to be affiliated with the Harriman Institute.
Is there a common misconception about a topic in your field that you wish you could correct? There are too many to list here. For starters, Yiddish is not a German dialect: It has been the vernacular of Ashkenazi Jewry for roughly 1,000 years, and is still spoken today. And sadly, Yentl and Fiddler on the Roof are not "authentic" representations of Jewish life in Eastern Europe at the turn of the last century.
What do you consider your greatest achievement?
Being awarded the Hosenfeld/Szpilman Prize in January 2017.
Who are your favorite writers?
Peretz Markish, Dovid Bergelson, Der Nister, and Vasily Grossman.
Who are your heroes in real life?
My family.
What music have you been listening to lately?
Smif-N-Wessun and other nineties hip-hop crews, as well as my usual dose of R&B. For fellow travelers, I host a monthly show on the Berlin experimental radio station Cashmere Radio.