Nicholas Reinhold, MA Candidate in East Asia: Regional Studies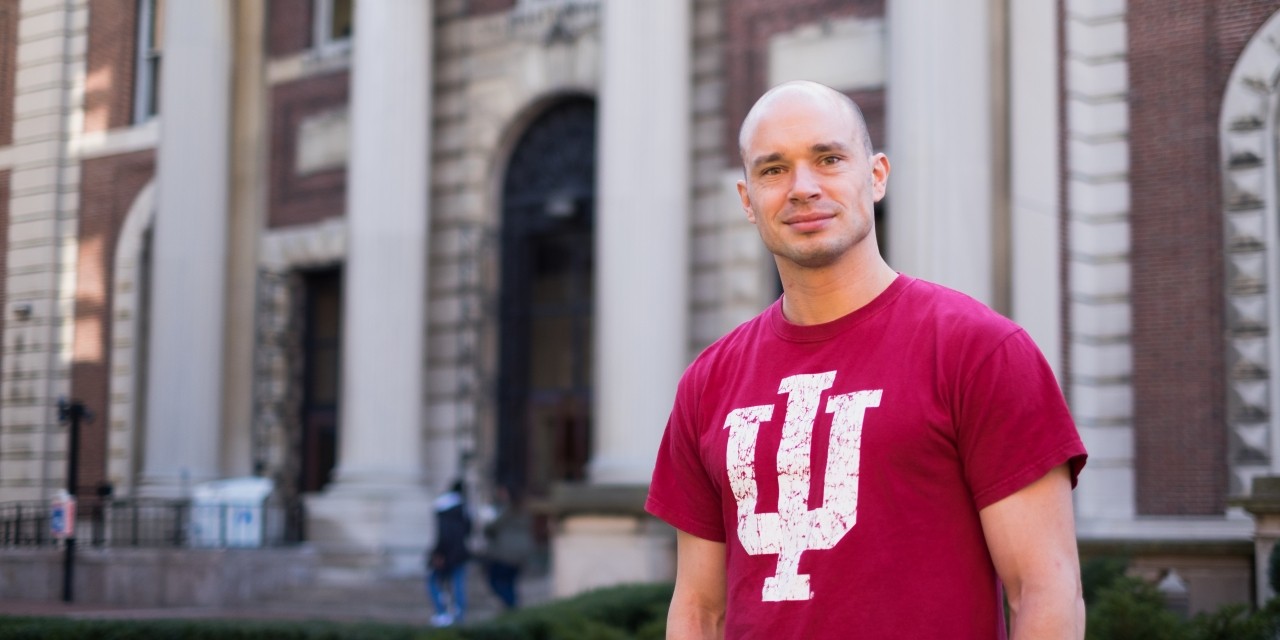 Where did you grow up? 
I grew up in a military family and later joined the military myself, so I have lived many places around the US and overseas.
What drew you to your field? 
I finished high school on a military base near Tokyo and then returned in my own military career several years later. My personal and professional experiences in Japan led me to develop an interest in US–Japan and international relations.
How would you explain your current research to someone outside of your field? 
I am interested in how Japan views the international security environment, particularly with regard to the US's role in East Asia. Since Prime Minister Abe assumed office in 2012, Japan has undertaken a series of security reforms that have strengthened US–Japan relations, but have proven controversial within Japan and with some of Japan's neighbors. I am exploring why Japan felt these changes were necessary, so that we can understand the prospects for future changes.
What is your favorite thing about being a student at Columbia GSAS?
Everyone at GSAS is amazing to work with. Nearly every interaction with the students, the professors, and the professional staff reaffirms my decision to come to Columbia.
What resources or opportunities that Columbia provides have been most valuable to you?
Butler Library is one of the best parts of studying at Columbia. I have never had any trouble finding the resources that I need for my research.
Is there a common misconception about a topic in your field that you wish you could correct?
I think there is an incomplete understanding of the role that the US military plays in East Asia, particularly in places like South Korea and Okinawa, Japan. Although there are several concerns about US overseas basing that resonate in the media and with many people, the US presence there has also been very important for preventing war and responding to humanitarian crises.
Who are your favorite writers?
Isaac Asimov, Neil Gaiman, Alan Moore, and Frank Miller.
Who are your heroes of fiction?
Harry Potter and Captain Picard.
Who are your heroes in real life?
Anyone who commits to public service for a profession—especially public school teachers and local police officers.
Whom in your field do you consider a role model?
I am impressed with the group of Asia scholar–practitioners who have served in DC and are important contributors to the field, in particular, Thomas Christensen, Michael J. Green, Victor Cha, and Kurt Campbell.
If you were to die and come back as a person or a thing, what would it be?
A professional surfer or snowboarder.
What music have you been listening to lately?
The Clash and the Ramones.
What is your favorite blog or website?
The Washington Post and the Financial Times.
Where is your favorite place to eat on or around campus?
It was Ché Bella Pizza. I hope it reopens!