Zehra Mehdi, PhD Candidate in Religion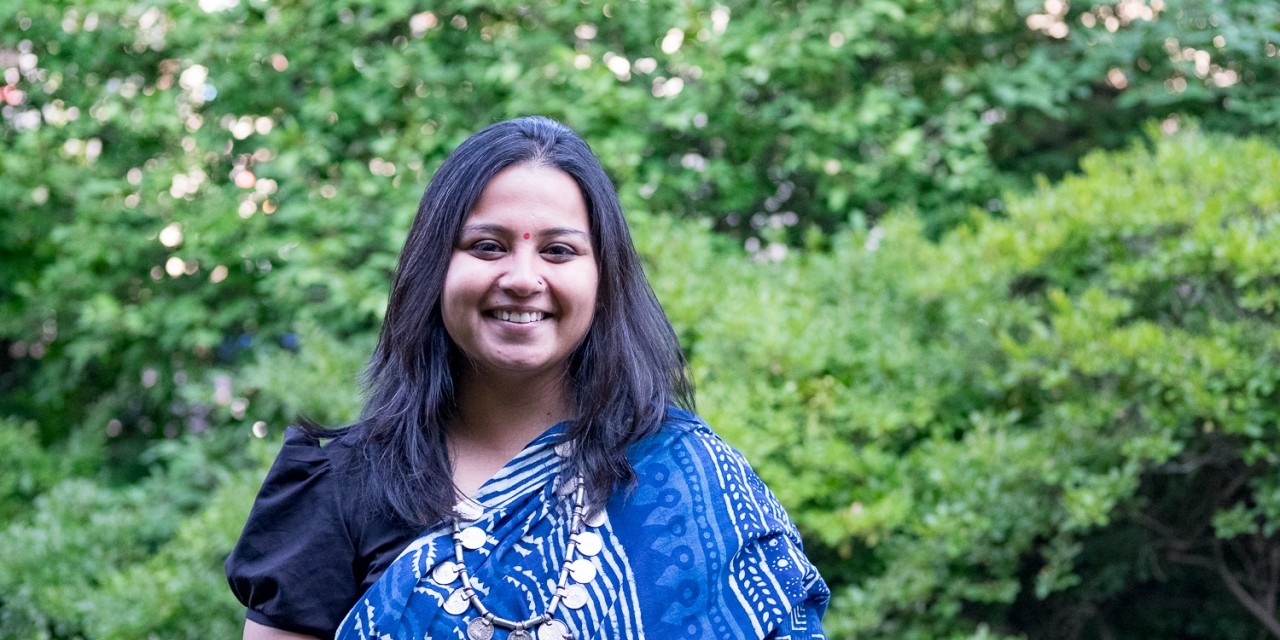 Where did you grow up? 
Lucknow and Delhi, India.
What drew you to your field? 
I am trained as a psychoanalytic psychotherapist and became interested in questions of religion, violence, and political identity as I was practicing in India. I was interested in how the political influences the psychological. The experience of being Muslim in a country torn by Partition always positioned religion as the parenthesis to political identity. To be Muslim in India in the wake of rampant communal riots made me wonder if religion and politics were only "outside" and did not determine the way we lived as psychic political subjects.
How would you explain your current research to someone outside of your field? 
I am researching religious and political violence, and the role it plays in forming who we are.
What is your favorite thing about being a student at Columbia GSAS?
The opportunity to take courses in departments other than your own. I love "hopping across streams" and drawing convergences across disciplines. The fact that GSAS allows that is great not only because it exposes you to other ideas, but also because it creates an academic culture that is more inclusive and less isolating. It allows you to talk through disciplines and more important, to listen to people who don't "speak your language" but are discussing similar ideas.
What resources or opportunities that Columbia provides have been most valuable to you?
The most important resource has been Columbia's community of teachers and students, who are a pulsating force of thought. I am not just a cowering student whose role is to finish credits, submit assignments, and write some papers: I feel alive and aware, and am part of a community that has a voice and is not afraid to raise it.
Is there a common misconception about a topic in your field that you wish you could correct?
It's not a misconception, but elucidating that psychoanalysis and the political converge is tough. This is because people believe that psychoanalysis is personal, and that the political is bereft of the personal. I hope I can make people think about what they consider a given. I want people to think, for example, about the psychoanalytic impact of the recent immigration ban—on the ways they think about themselves and about others around them. Similarly, I want people to ponder whether there could be something psychoanalytic underlying Trump's victory. I do not have answers, but I do have ways of thinking about these questions. This is what I offer through my work.
Who are your favorite writers?
I have a never-ending list, but some names off the top of my head: Adam Phillips, Frantz Fanon, Edward Said, Donald Winnicott, Masud Khan, Gabriel García Márquez, Saadat Hasan Manto, Roland Barthes, Albert Camus, and Ashis Nandy.
Whom in your field do you consider to be a role model?
Vamik Volkan. His work is precisely on the cusp of political and psychoanalytical. I am big fan of Professor Gil Anidjar; his writing on Arabs and Jews is essential to the way one thinks about political identity in psychoanalytic sensibility. Professors Katherine Ewing, Joseph Massad, and Stefania Pandolfo are crucial in the field, for their writings and arguments stir up the comfortable assumption that Islam and psychoanalysis are antagonistic to each other. I feel extremely fortunate to be their student.
Where is your favorite place to eat on/around campus?
The Hungarian Pastry Shop, for its bakery and for its ambiance. I am a regular at Macaron Parlour on Columbus Avenue—I love their cheddar chipotle scones. But I will confess that lamb and rice from the halal carts around campus is sometimes gratifying!